Searching for the Holy Grail of Motorcycle Suits
Published on: 13/04/2017 10:16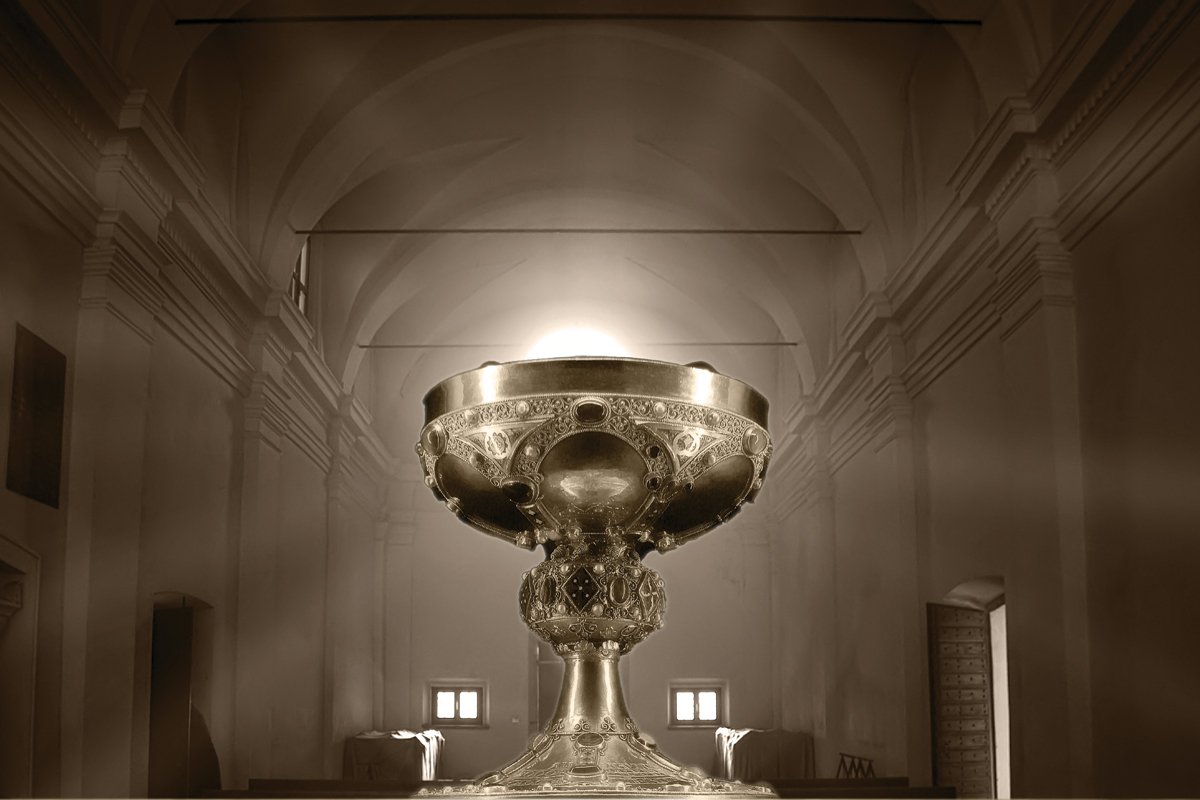 IN SEARCH OF THE
HOLY GRAIL
What every serious motorcyclist is looking for is the suit that does everything. The suit that provides great crash protection, but that will also keep you warm when it is freezing cold, cool when it is boiling hot, and bone dry when it is bucketing it down! A suit that, in all conditions, keeps the rider so comfortable that he can put all his energies into staying alive.
It is an outfit, of course, that doesn't quite exist, which is why many us end up with more than one riding jacket and more than one pair of riding pants.
But even if we accept that the all-around suit does not exist, the search is still on to find something that gets close to meeting all the necessary requirements.
We have often opined that Halvarssons' Prime and Prince combination gets pretty damned close. But, for some, the fact that it has a drop-liner waterproof membrane rather than a laminated one takes it out of contention. In five hours of continuous heavy rain, it will wet out where a laminated one won't.
It is this last consideration in particular that often draws people towards Rukka. But brilliant as the Finnish maker's gear is, most Rukka suits are heavy, a little stiff, and not very well ventilated.
The launch of the Nivala just before Christmas righted a number of these weaknesses. With its stretch laminate fabric, it is the most comfortable Rukka suit ever. It is also the best vented. Wear the supplied puffa-style, thermal jacket underneath it, and it is pretty warm too. At the princely sum of £2,000, it should be good, but the cost is, for many, simply prohibitive.
We remain deeply impressed by the Nivala, but our new Stadler suit is going to run it very close in the 'usability' stakes.
The Stadler is just as waterproof as any Rukka jacket; it uses, after all, the same Gore-Tex Pro-Shell laminate construction.
But the Stadler is much better vented than the Nivala, so it will be nicer when the weather is hot, and this is partly down to the honeycomb liner with built-in piping that flows air around the body.
It is also lighter and more comfortable to wear. It's no match for Halvarssons' Prime and Prince suit in this respect, but no laminated suit is ever going to mould nicely to the body, so a drop-liner suit will nearly always be more comfortable.
We also like the slightly longer length of the Stadler jacket, which makes it more practical if you're not zipped in.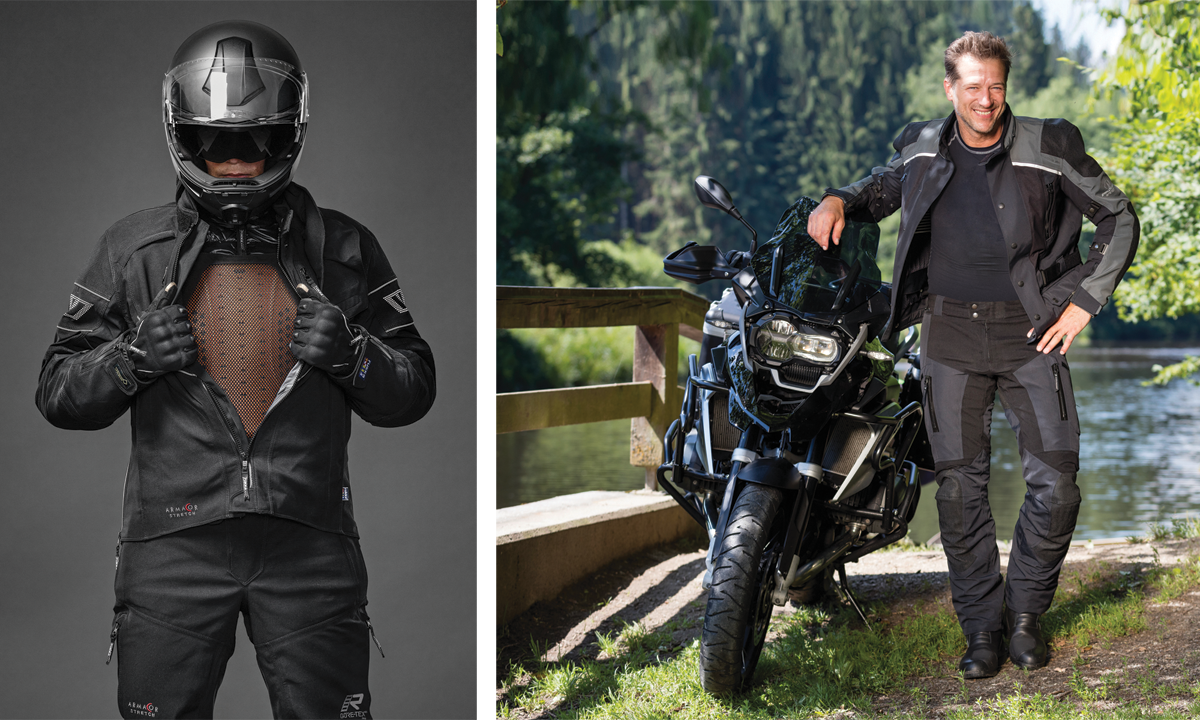 Our reigning champ, the fabulous Rukka Nivala, next to our contender, the formidable Stadler 4All Pro.
When it comes to warmth, the Nivala perhaps edges it, but with the appropriate base and mid-layers worn under the Stadler it would be a close run thing.
In terms of protection, it all depends how you're going to fall off the bike, but again there won't be much between the two titans.
The Rukka feels reassuringly robust. The Stadler is lighter, but the Stadler makes extensive use of the amazing Superfabric material in key areas, which Rukka no longer does, and all the armour in the Stadler is Level 2; the back armour in the Nviala isn't, and nor can a Level 2 be fitted. The Nivala does have a chest protector, however.
Ultimately, there isn't much to choose between the the two. In extreme cold the Nivala would edge it. In the extreme heat, the Stadler. Both will be completely watertight. In terms of crash protection, it is too close to call.
On the cost side, the Stadler has a £500 advantage, and that's because we're bringing it in directly from the factory without a distributor in the middle. If there were a distributor involved, the two jackets would both be priced pretty similarly.
The Stadler has a 10-year warranty; the Rukka has six years. The Stadler is made in Europe, and the factory can repair crash damage. Rukka does not offer the same service.
Unfortunately, it may come down to something as simple a fit. So, if you want to be sure, come and see us, and try both suits on.
But, before you do, phone first because at present we only have limited supplies of the Stadler in stock, and it will take us time to build up our range of sizes. Of course, we'll order a Stadler in in your size if you want to try one. The Nivala is nearly always in stock, but again best to phone ahead to avoid a wasted journey.
Both suits are big money, and a purchase like this has to be carefully considered, so it has go to be worth looking at both.
For you, one of them may well be the Holy Grail •
Shop our complete range of RUKKA
Shop our complete range of STADLER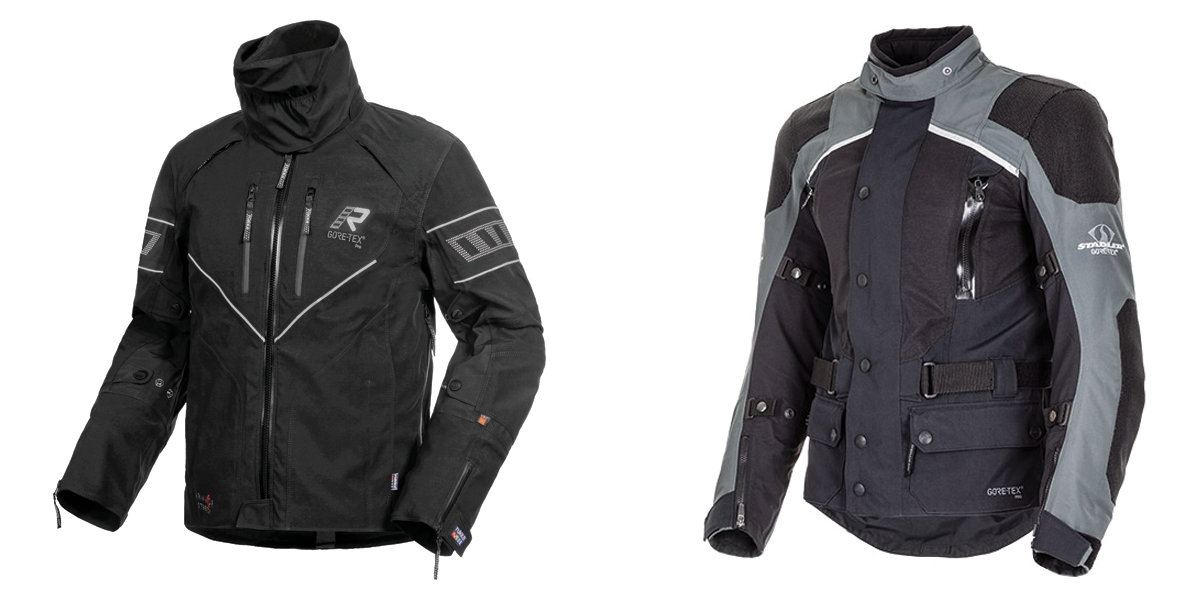 Click on the images above to view our product pages. If you want to compare these suits for yourself, you need to come and see us at the Motolegends shop in Surrey.
Want some more? Please

click here

to return to our editorial menu.
Share this page