Serious winter motorcycle commuting
Published on: 08 October 2019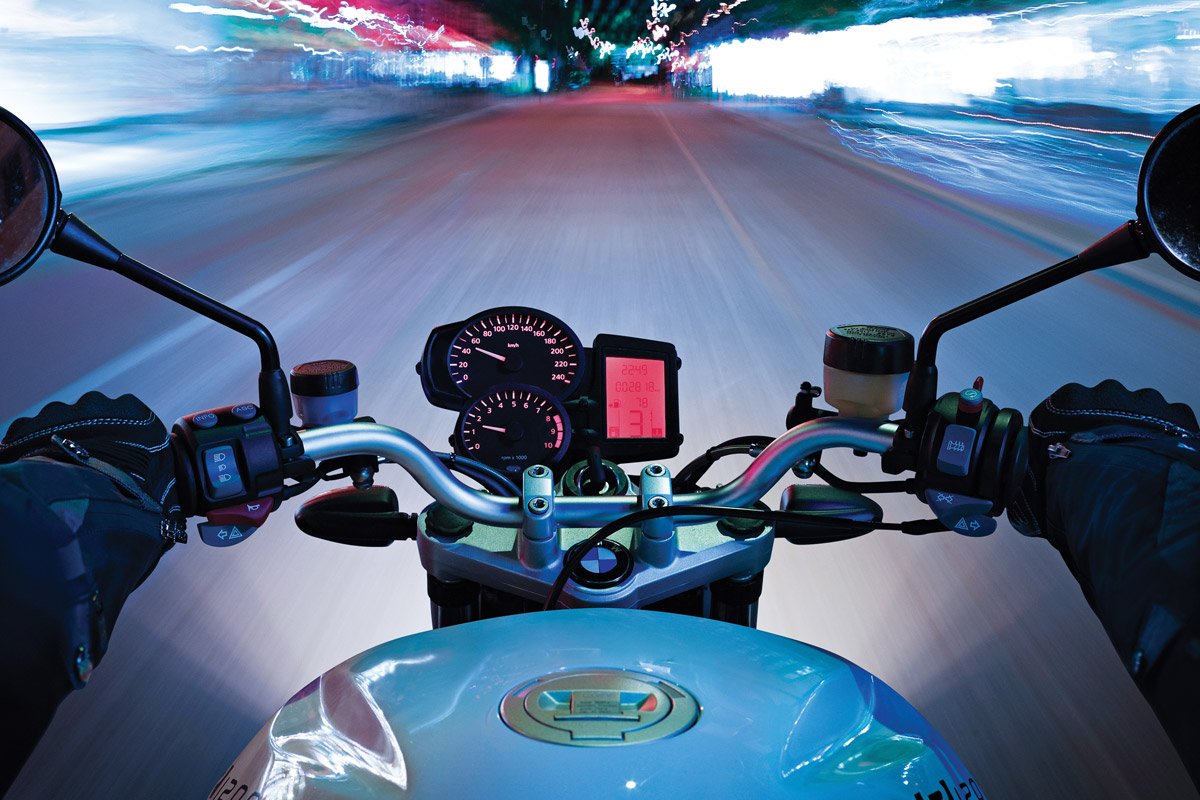 Your average motorcyclist rides about 5000 miles a year. A high-mileage rider might do 10,000. But the serious commuter can do 20,000 miles a year, sometimes even more. We're talking about riders who ride 100 miles a day, all year round; come rain, come shine, come the freezing, bloody cold.
From March/April through October/November-ish, commuting can be fun. Yes, there are going to be days when it's wet. There are going to be days in the summer when it's a bit hot, and there are going to be days when it's a little on the chilly side.
But from November through to the end of February, it's a different kettle of fish. To get on the bike at six in the morning, in the dark and cold, takes the kind of resolve and fortitude that few of us possess. And when you commute, you've got to undertake the journey not once, but twice, a day, five times a week.
It's a tough regime that's going to take it out on bike and rider alike. And if you're going to do it safely, you're going to need every bit of help you can get from the gear you're going to be wearing. So, for those who subject themselves to this punishing regime, here are our thoughts on the equipment you need in order to be comfortable, and importantly safe, on the bike.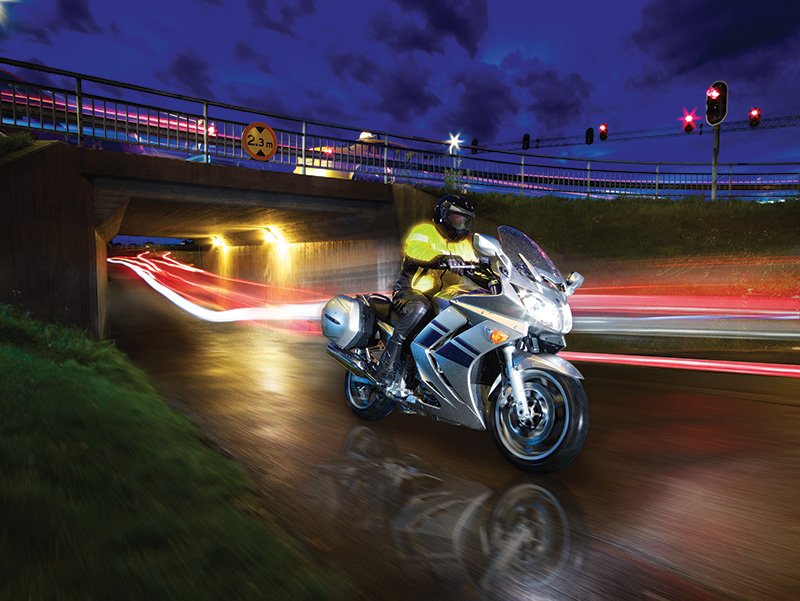 Doing a 100 mile round trip commute through the winter is a an extremely tough gig. You really are going to need the very best gear you can afford to help you get through it.
We're going to look at a suit, helmets, gloves, boots and base layers. Let's start with the suit.
Now, here at Motolegends, we spend a lot of time telling most customers that, in truth, they would actually be better off in a drop-liner suit than a laminated one. Frankly, if you're riding 20,000 miles, or even 15,000 miles, a year and ride all the way though the winter, that would not be our advice. Our strong advice would, without doubt, be to go laminate.
And that's partly because a laminate jacket will never wet out. Now even on a 50-mile commute that takes an hour and a half, a drop-liner jacket and pant probably wouldn't totally wet out. But it could get wet such that, when it's time to turn around and ride home, the outfit will still be damp. And nobody wants to start a ride on a cold and dark night, especially if rain is expected, in wet gear.
"If you're commuting five days a week through the winter, you're probably going to want to go laminate."
And that's partly because a laminate jacket will never wet out. Now even on a 50-mile commute that takes an hour and a half, a drop-liner jacket and pant probably wouldn't totally wet out. But it could get wet such that, when it's time to turn around and ride home, the outfit will still be damp. And nobody wants to start a ride on a cold and dark night, especially if rain is expected, in wet gear.
The problem is that a laminate suit, especially a suit that can withstand 20,000 miles year for four or five years of commuting, is not going to be cheap. Yes, you can spend less on a laminate suit, but if you're going to abuse your gear with the kind of mileage we're talking about, anything but the best is going to let you down. It just is.
"Crucial when commuting is the wind-chill factor. Five degrees is pretty cold but, at 70 mph, it's going to feel numbingly so."
The way we see it is this. If you're commuting the kind of distances we're talking about, we think you should be prepared to pay up to a couple of grand for your riding suit. This suit, after all, is what's going to come between you and the elements. And if you're not comfortable on the bike, life is going to be very unpleasant. You also need to make sure you have the most protective gear you can afford, because one day something is going to happen! Our advice is to buy the very best suit you can. We're talking about something like the Rukka Nivala or the Stadler Supervent. Or perhaps even the Klim Kodiak.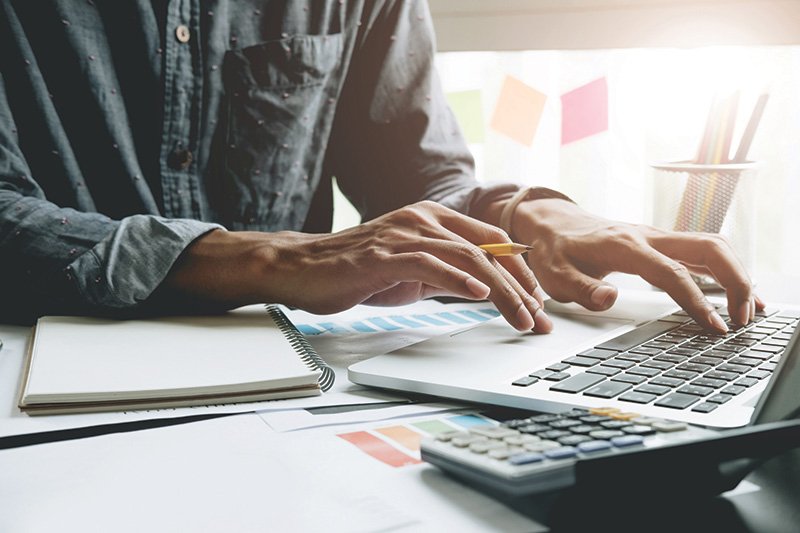 The best laminate suits are not cheap but, if you've got a five, or 10 year guarantee, the original cost can look reasonable.
Now, all of the suits we've alluded to are guaranteed for five years or more. That means you're spending around £400 a year on your outfit; an outfit that's going to keep you comfortable and safe every day you're on the bike. Now £400 is less than £10 a week. That's not anywhere near what a single day's train fare would be, or the cost of parking a car for a day. If protecting your hide is not worth £10 a week, you need to take a long hard look at your priorities.
If £2000 is simply too large a sum to contemplate in one go, most retailers, us included, offer interest-free finance. On Rukka, for example, we offer 24 months interest free. That's going to be about £18 a week for their top-of-the-range Nivala suit; and when that's paid off you'll still have four years' warranty remaining on the suit. On Stadler, we offer 36 months interest free. That's going to be less than £10 a week. And when it's paid off, after three years, you'll still have seven years' warranty remaining!
You might be one of those who thinks that a £500 suit will do it. We understand that you might believe this, but there's no way a £500 suit is going to stand up to many years of the kind of punishment we're talking about. The fact is that, after eighteen months, at most, you'll be looking for a replacement suit.
In our view, a sub-£1000 Halvarssons suit, the Wien and Wish, might just about crack it. But we reckon you'd need to don a waterproof suit on the wettest of days, because it's not laminated. And although we highly esteem the Halvarssons brand, they only offer a two-year guarantee. If your suit starts to leak after that, you're going to need to fork out again. In fact, it's not really an exaggeration to suggest that, if you ride huge miles, the warranty alone probably makes it worth paying out for a more expensive suit.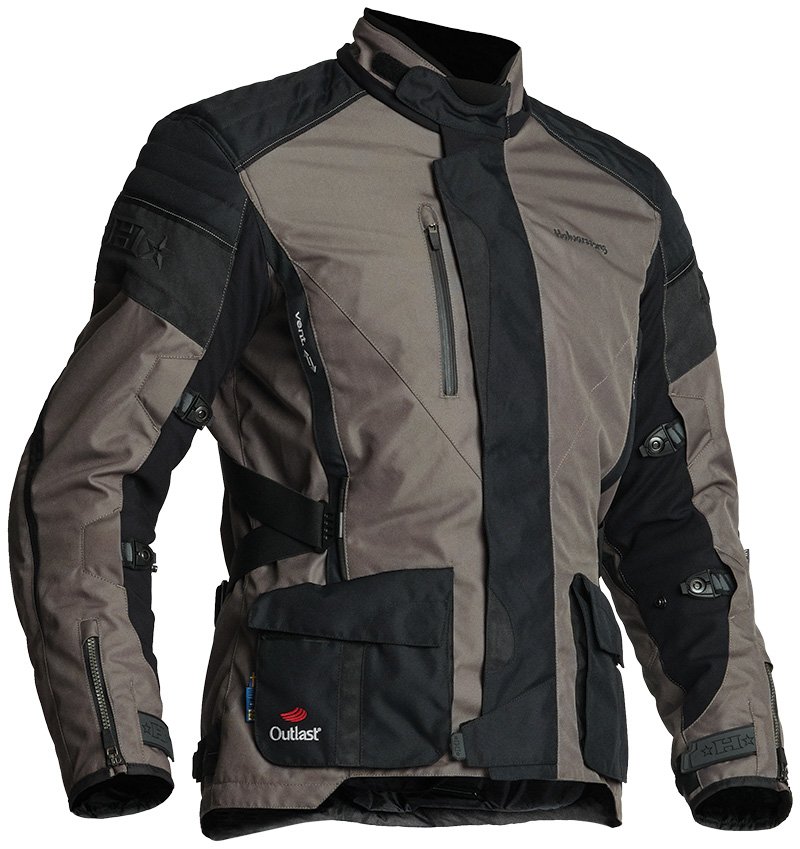 "If your daily commute is shorter, you could go with a drop-liner suit, but spend too little on your suit, and you'll be making a false economy.
So, that's where we get to. Buy the best you can afford. That's our advice, but we acknowledge that this is easy for us to say. A top-of-the-range laminate suit is what you really need. But if that's out of the question you still need to scrape together every penny you can to get the very best drop-liner suit you can.
Crucial when commuting is the wind-chill factor. Five degrees is pretty cold but, at 70 mph, it's going to feel numbingly so."
One of the issues with commuting through the winter is, obviously, the cold. Five degree above zero at 60 mph creates a feeling equivalent to of -26˚, given the wind-chill factor. However much you spend on your suit, you're going to need the very highest quality base layers. The Rukka Nivala has shown us the benefit of a high-quality, duck-down, duvet-style inner. It's about as warm as you're going to get from a layered approach but, even then, we occasionally meet a customer for whom even the best base or mid-layers are not enough. If you really feel the cold, and if you find yourself shivering on the bike, you are quite simply a liability. To yourself, as well as to others. And if you're riding to work and back home in the dark when it's cold and wet, you need to give yourself every possible advantage.
Getting the right base and mid-layers is vital. We have found that nothing beats Rukka's Down-X for warmth.
And that means going electric. Now, there's a breed of biker, and until recently I was one of them, that thinks that electric clothing is for wimps and the elderly. Well, having become a convert (and in truth quite elderly!), I feel justified in saying: "get over yourself". Insulation, even the best quality insulation, will take you only so far. The colder the temperature, the longer the journey, the faster you ride, the sooner an insulation-based solution will fail. When it's really cold, only an electric vest will actually make you feel warm. We're not talking about less cold here; we're talking warm; real warmth in the way you've never before experienced on a bike in the cold before.
There are a number of heated brands out there. Keiss, Gerbing, Exo3 and others. We've tried them all, but although it has made our life as a retailer much harder, we decided to import Warm & Safe directly from America. Warm & Safe, in our view, is the best. It's the warmest, the most technically sophisticated, the thinnest and the most reliable. It's probably not the cheapest option, but it's the nicest and easiest to wear. There's the option of a lightweight jacket or their heated base layer.
Insulation can only do so much. If you want to be warm for your commuting, you've got to think electric.
Uniquely, Warm & Safe also offers a heated inner, silk glove. Nothing keeps your hands and fingers warmer. If there's a danger with these gloves, it's burning your fingers. You will definitely need the dual controller.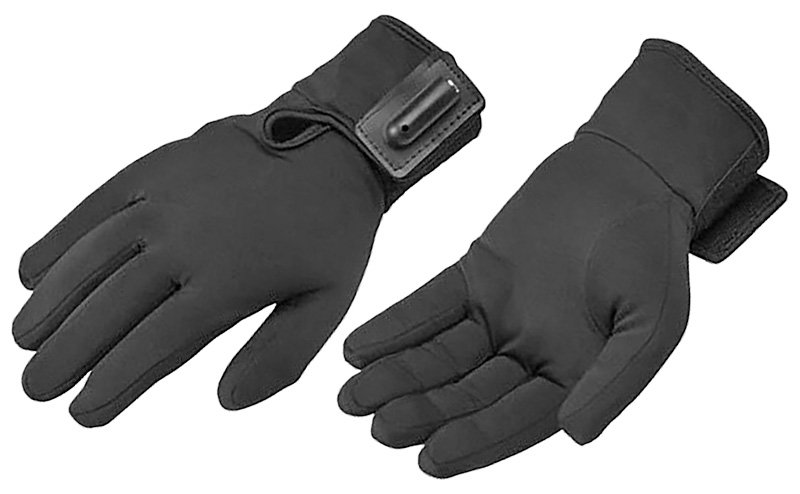 Your fingers will take a lot of punishment on a cold day. If heated grips aren't enough, you'll need plug-in electric gloves. The best solution is these heated silk inner gloves from Warm & Safe.
Helmet-wise, it's pretty simple for us. It's got to be a Shoei Neotec 2 or a Schuberth C3 Pro. Perhaps a GT Air if you'll only ride in a full face. A good-quality, flip-lid helmet, however, is the quietest option, and if you're doing close to 20,000 miles a year, you do need to look after your ears.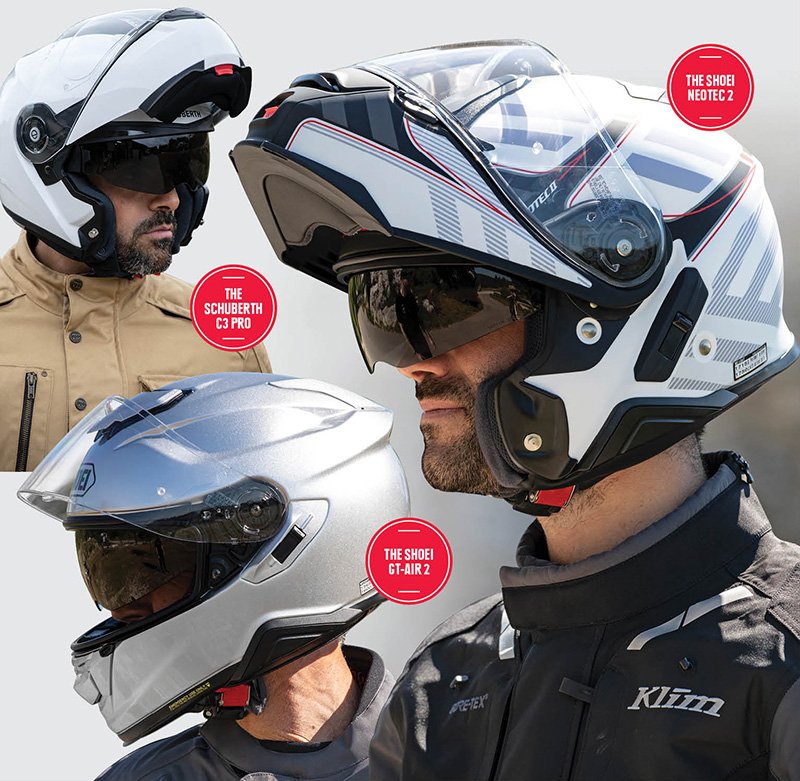 Personally, for the sake of our ears, we'd always opt for a good flip-lid when commuting. The Schuberth C3 Pro and Shoei Neotec 2 represent the cream of the flid-lid crop, but the Shoei GT-Air 2 would be our full-face helmet of choice.
Of course, there are other benefits with flip-lids. The ability to get cool air onto the face at slow speeds on a hot day, the ability to buy petrol without taking your helmet off, by and large better comms. solutions and so on. Some people will always prefer a full-face; and if that's what you prefer, so be it. But for convenience and practicality, the flip-lid is the way we'd go.
Gloves. You'll want warmth, clearly. But gloves alone won't be up to the job. You'll be needing heated grips. If you don't have them, fit a cheap and ugly set of Oxford grips. Quite frankly, they're the best. Heated grips work fine on the motorway; there not quite so good, though, if you're using the clutch and front brake a lot in town.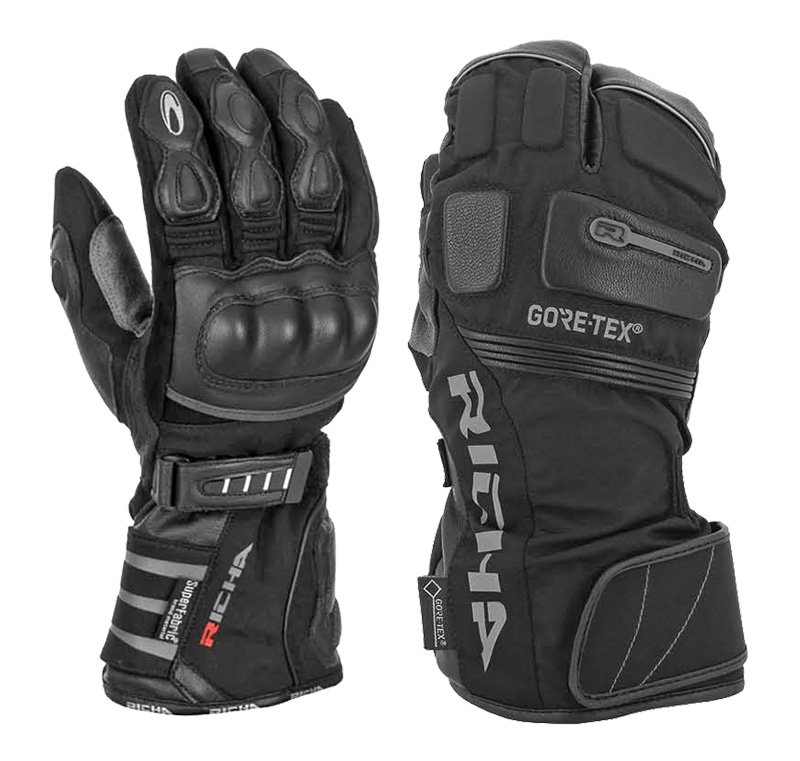 We've done a lot of research into winter gloves this year, and we've surprisingly come to the conclusion that some of the very best come out of Richa. Their winter gloves are all Gore-Tex. They are laminated, in some cases, and some come with Thinsulate for warmth, and SuperFabric for added abrasion resistance.
There are lots and lots of winter gloves out there. Those with proprietary insulating materials such as Primaloft, Thinsulate and Outlast will work better, by and large. We also really like two or three finger gloves. They work better. Silk inners will make them better still. As, of course, they will in any glove.
What we don't like are those gloves with dual chambers. We think they are a waste of money and don't work. And they don't work because we really cannot think why and when you would put your hands in the upper compartment. We understand that, in the lower compartment, the gloves will work well with heated grips. But you can achieve the same result for less money. Of course, as we have already suggested, the ultimate solution is heated gloves. And again, as we've said, none works better than the inner gloves produced by Warm & Safe.
Which brings us finally to boots. Now there are dozens of brands of motorcycle boots out there, and we take the view that if your boots are comfortable and properly waterproof, then one boot is pretty much as good as any other. Bear in mind only that on the coldest days you may want to wear a thicker sock, so you don't want a boot that is too 'neat' or tight around the foot.
Our only thought would be that, if you're doing huge mileages year in year out, you might want to consider a pair of Daytonas. Most people recognise that Daytona make the best boots, but you do pay for the privilege of owning a pair. In fact, you'll probably pay twice as much as you would for what one might term an average touring boot that purports to do the same job as a Daytona.
Daytonas are immensely comfortable. The company chooses only the best, most expensive hides for their boots, and it's true that if you're going to be wearing the same footwear all year round, in all conditions, you don't want a boot that pinches or presses.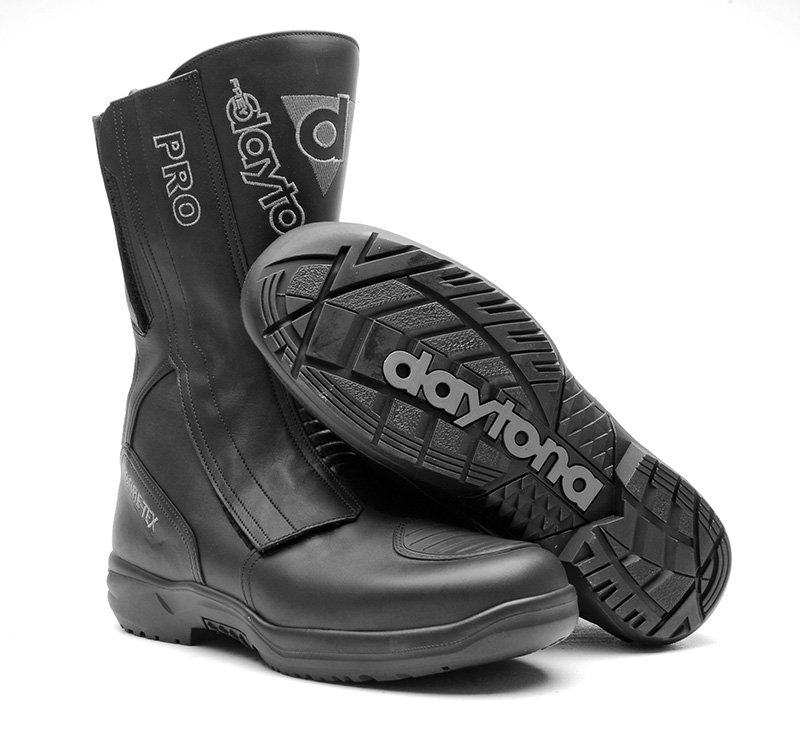 It's true that you will be able to find lots of boots with a spec. that's up to commuting. But Daytonas are more comfortable, stronger, and will last longer. They're just not the cheapest!.
Their leather is waterproof treated. Their boots are beautifully made, with all the protection you would expect, including a hot-dip, galvanised, steel shank in the sole. Obviously, they are Gore-Tex lined and, in our experience, they almost never leak.
But our main play for Daytona boots would be the German company's repair service; a service offered by no other manufacturer in this market. If, in four, or five, years' time, your sole wears out, the gear change pad comes adrift, or a zip breaks, bring them back to us. We'll send them off to the factory, and they'll be repaired. Not for free, obviously, but you'll get back a pair of boots ready for many, many years' service. It is not unheard of for people to be riding in their Daytonas 10, 15 or 20 years after they bought them. And to have covered the equivalent of many circumnavigations of the world in them. So, in terms of a discounted cash flow, or whatever calculations an accountant might make, a Daytona boot might just be the most cost effective and best value boot you'll ever own.
"If you're commuting big distances, you'll be saving money elsewhere. You'll need to invest some of those savings into the right gear. If you don't, it won't be nice!"
As ever, it's easy for us, a retailer, to proselytise about what bikers need to buy, and how much they need to spend. But this is the way we see it. If you're commuting a hundred miles a day into work and back, you're going to be making significant savings somewhere. Perhaps in train fares, perhaps in parking, perhaps in vehicle depreciation; perhaps just in time. There's no such thing as a free lunch, however, and if you've chosen to commute into work you have to expect to invest some of these savings into the gear that's going to keep you comfortable and safe on the bike.
Commuting through an English winter is just about as tough as it gets. The truth is that in countries where it's colder than the UK, motorcyclists don't commute through the winter. It's just too cold. If you're going to ride into work in the morning, and back home at night, all through the winter, you're going to need all the help you can get. Buy the very best you can afford. And then spend a bit more. The quality of your life will be dictated by the gear you buy. And potentially even its duration!
---
Want some more? Please click here to return to our editorial menu.

Share this story