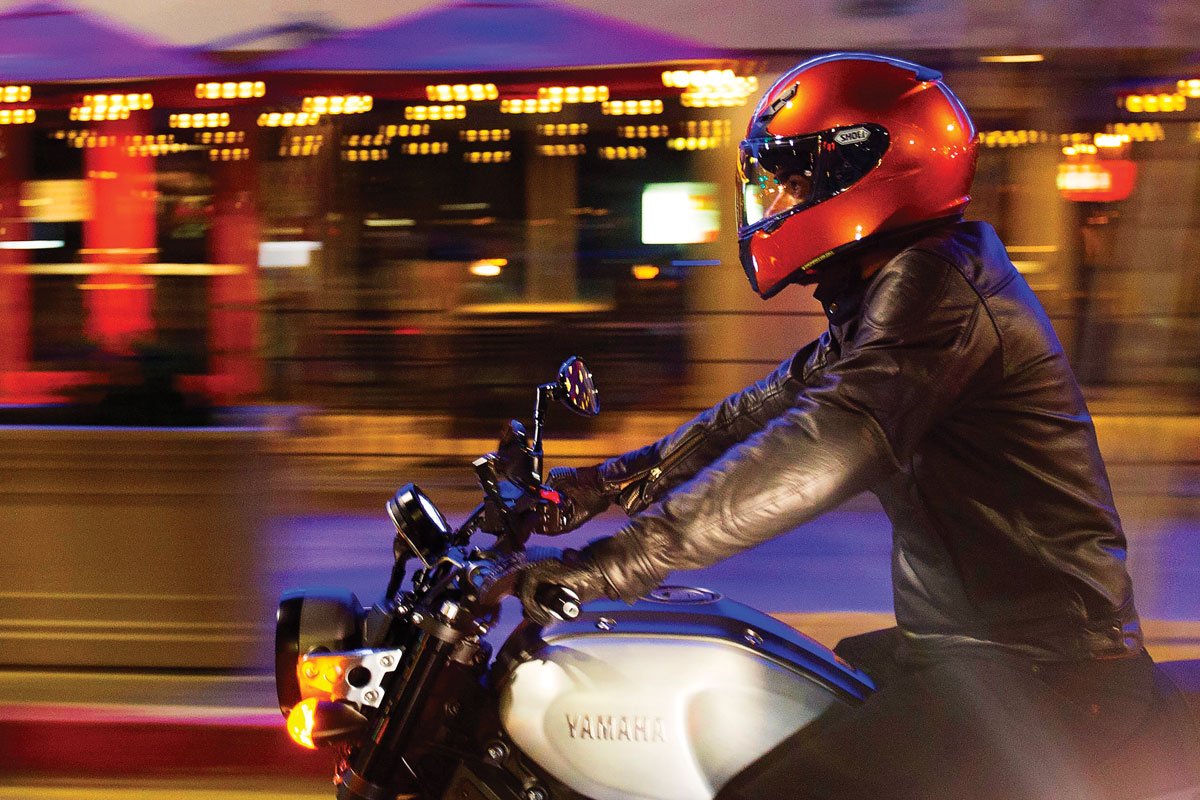 Originally published: April 2018
SPECIAL SHOEI RYD HELMET PHOTOCHROMATIC VISOR DEAL
THE ULTIMATE SOLUTION TO THE RYD HELMETS ACHILLES HEEL

We simply love the Shoei RYD full-face helmet.
It's got a nice, uncluttered, smooth profile, it fits beautifully, and has four different cheekpad options. It's incredibly light, really well vented, and comes as standard with a Pinlock 120 anti-fog insert.
Frankly, you could pay twice as much for a helmet, and not get anything better. I think I can remember only one person in our shop who it didn't fit perfectly. And we've sold a few!
At £350, we thought it was really well priced. This is a premium quality helmet that does everything well. There are toy helmets out there that don't bear comparison, but which cost a lot more.
Which is why we were a little gob smacked when Shoei in Japan reduced the price by £50. It didn't make sense to us, but for the end user it's great news. It turns a well-priced, top-quality helmet into a bit of a bargain.
The only weakness with the RYD in our book is that it doesn't come with a drop-down visor. We've heard all kinds of nonsense reasons as to why Shoei took this decision but, in our view, it was simply a mistake. Who, after all, wouldn't prefer an option that allows you to ride into the sun without having to stop and put sunglasses on?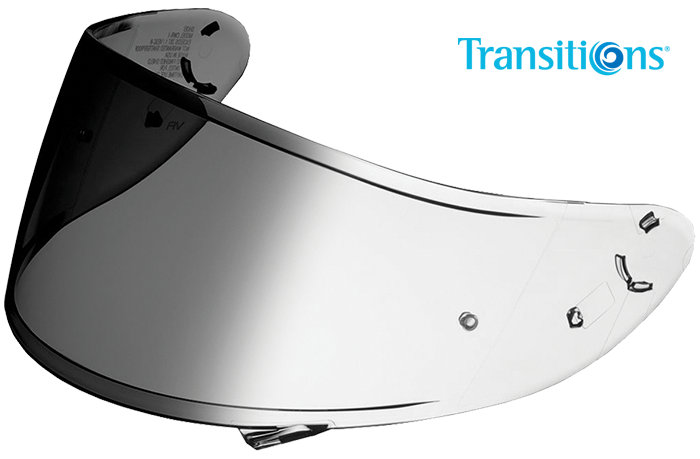 Now, ultimately the solution with the RYD is to fit their photochromatic visor that is clear in low lighting, and that darkens in bright sunlight. Problem is this; unlike the helmet itself, it's stupidly expensive.
At £150, it's costs half the price of the helmet. Bonkers crazy!
So what we've decided to do is bundle the photochromatic visor with the helmet for an all-in price of £390.

In essence, that's £300 for the helmet and £90 for the visor. And £90 is the price we pay for the visor.
Until recently, the helmet cost £350, so one way you could look at it is that you're getting the visor for £40. I know that doesn't stack up logically, but I'm sure you can see my point. And certainly if we had offered buyers a photochromatic visor for £40 when the helmet was still £350, everybody would have bitten our hands off. Okay, okay; I know, I'm trying too hard!
Anyway, as part of the deal, we get to keep your old visor, which you won't need because in low light the photochromatic visor is totally clear.
I have to say, we are really pleased with this solution. With a visor that reacts to changing light conditions, the RYD becomes the helmet that does everything. And it's still not expensive.
TO SHOP THE SHOEI RYD HELMET AND RYD PHOTOCHROMATIC VISOR, CLICK HERE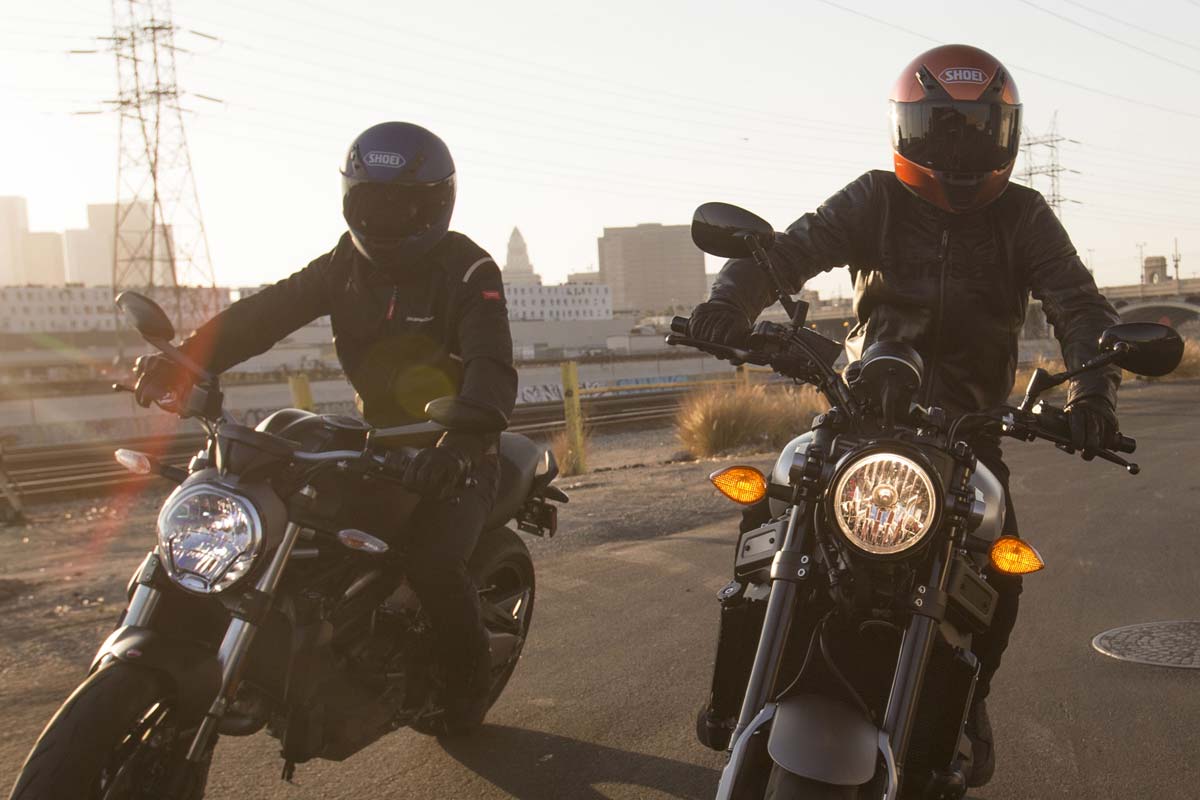 Want some more? Please

click here

to return to our editorial menu.
Share this story