Micro-Start XP-10 Clamp with Lead
Micro-Start XP-10 Clamp with Lead
x
We will beat any UK retailer's discounted price by a full 10%
If any UK retailer is selling anything at a price that is lower than ours, we will beat that price by a full 10%.For terms and conditions, click here.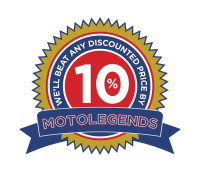 Micro-Start XP-10 Clamp with Lead Product Information
Antigravity Batteries XP-10 replacement jump leads with 130mm large clamps.
MICRO-START ""SMART CLAMPS"" Replacement Clamps for XP-10 model. The SMART CLAMP for the MICRO-START products features built in protections and offers and upgrade over the standard clamps that came with the MICRO-START model XP10.1.
Short circuit protection: If the two clamps are accidentally put together, the protection will not allow for damage to the MICRO-START.2. Reverse polarity protection: If the clamps are connected in Reverse Polarity on the vehicle the protection will become active and not damage the unit.
PLEASE NOTE: THE MICRO-START IS FOR JUMP-STARTING ONLY THROUGH THE JUMP START PORT!!!! NEVER LEAVE THE MICRO-START CONNECTED TO YOUR VEHICLE'S BATTERY FOR LONGER THAN 30 SECONDS OR USE IN PLACE OF YOUR REGULAR BATTERY!!! DO NOT TRY TO CHARGE THE MICRO-START DIRECTLY FROM YOUR BATTERY THROUGH THE JUMP START PORT. SEVERE DAMAGE CAN RESULT!
Specification
1pc MICRO-START SMART CLAMPS for the XP-10 model
Product Reviews