Best summer motorcycle gloves 2020
Published on: 10/06/2020 12:52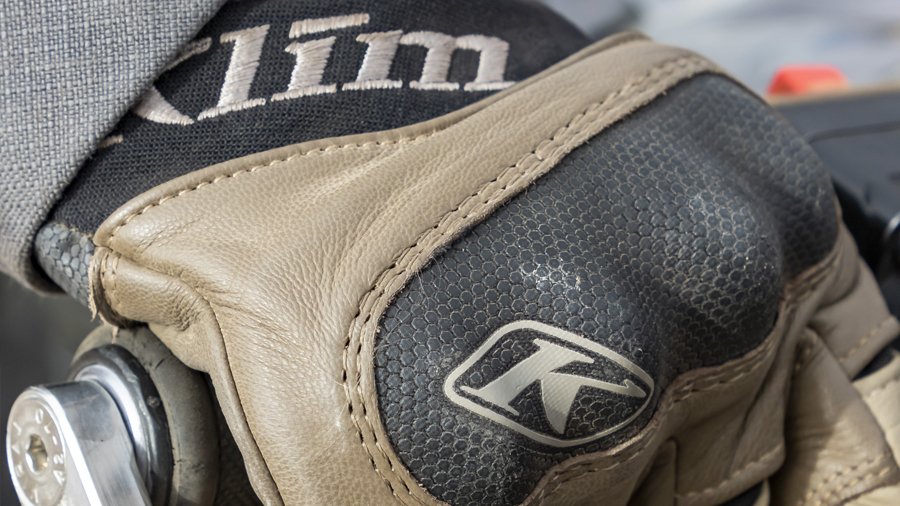 There is no such thing as the perfect motorcycle glove, and every experienced motorcyclist eventually comes to realise that they're going to need different gloves for different times of the year and for different types of riding.
There are, in essence, only three styles of motorcycle gloves for road riding. For the colder months, you're going to need a proper, full-on winter glove. There are lots of different types of winter glove. The aim of such a glove is to insulate any heat generated by the body. There are lots of materials that a maker can employ to this end. Some are more expensive, and sometimes more effective, than others. One of the reasons winter gloves work is because they have a waterproof membrane, and a waterproof membrane is also a windproof membrane. And that's important because part of what makes one's hands so cold when you're riding is the effects of wind chill that significantly reduces the perceived temperature when riding at speed. A membrane is also important in such a glove because it will rain more in the winter, and if you're riding at speed in cold weather a wet glove will merely cause you to feel even colder.
The other two styles of gloves are what we call a summer-waterproof glove and what might be termed a pure summer glove. Now a pure summer glove has no membrane, and so when it is really warm your skin can breathe, but importantly when there's no membrane cooling air will more easily be able to reach the hands, thus cooling the rider down. In the height of summer, in temperatures over 25 degrees, you will ride more comfortably in a summer glove.
The third style of glove is the summer-waterproof glove, and this will be the preferred option when neither a full-on winter nor a proper summer glove are appropriate. As a style, a summer-waterproof glove is the most useful and flexible. It is perfect when it is too warm for a winter glove and too cool for a summer glove. Here in the UK, it's the kind of glove you might choose to wear from the beginning of April to the end of June, although clearly that's not set in stone. By the same token, one might wear such a glove from the beginning of September to the end of October.
This review highlights some of our favourite pure summer gloves and some of our favourite summer-waterproof gloves. Of course, we do not sell all of the summer gloves on the market; far from it, but we do sell a lot of the best and most interesting ones.
All of the gloves we feature in this review, are feature in individual videos. At the bottom of the page you can also watch our two reviews of summer gloves and summer-waterproof gloves. Anyway, if you're looking for a summer glove of any description, this isn't a bad place to start.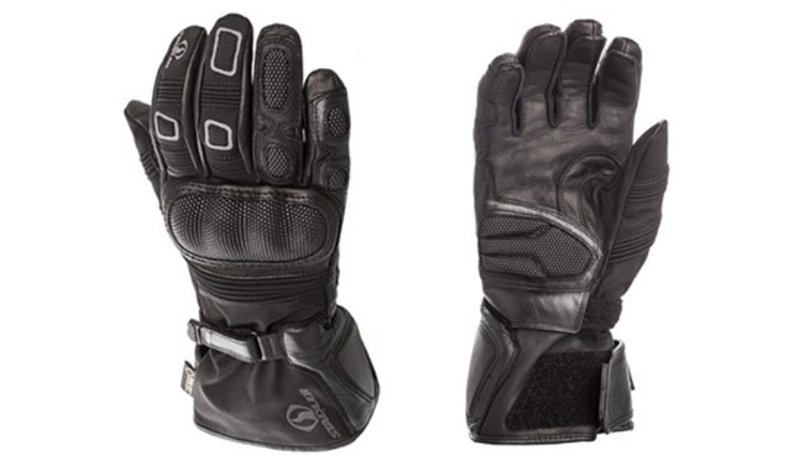 A highly spec.'d goatskin glove with a Gore-Tex waterproof membrane. Stretch for comfort. Plastic frame at wrist. SuperFabric for added abrasion resistance. Extra layers of leather on palm. Visor wipe. Two Velcro straps.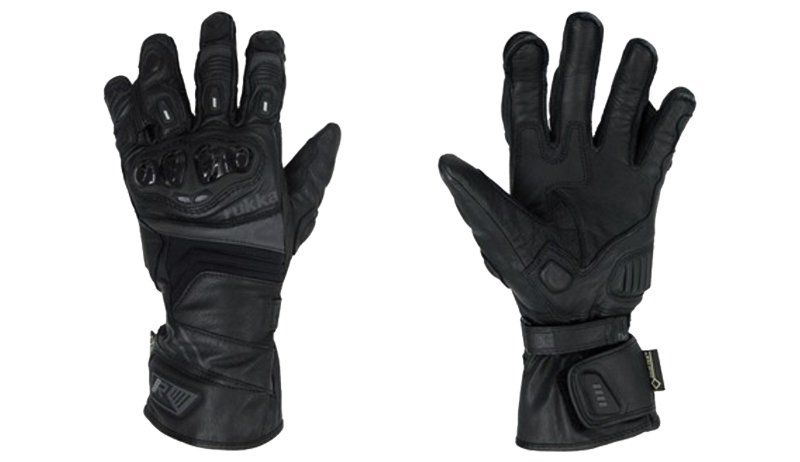 An aggressively-styled, sport-oriented glove made primarily from leather. Heavy protection on knuckles and longer cuff for wearing inside or outside cuff. Laminated Gore-tex membrane. Touchscreen fingertips. Finger bridge.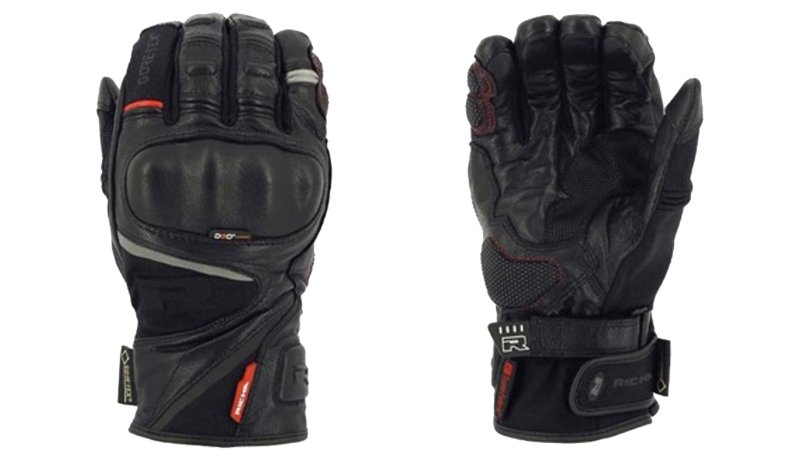 Amazing spec. for the price. You get a laminated, Gore-Tex membrane, a soft D30 protector on the knuckles and highly abrasion-resistant Superfabric sliders on side of hand and palm. Digi-print leather on palm and visor wipe.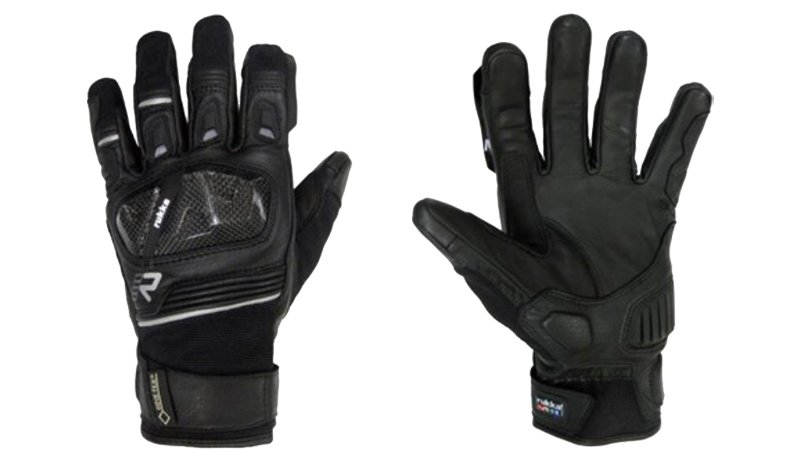 Really comfortable, short-cuffed glove made from a mix of leather and textile. Carbon knuckle protector. Laminated Gore-Tex membrane. Visor wipe. Touchscreen fingertips. With ventilation openings on fingers.

Super-soft, vintage-look glove made from a full-grain, vintage leather. Re-I forced in palm with Kevlar fibres for extra strength. No knuckle protectors for retro look. Waterproof membrane. Velcro wrist strap.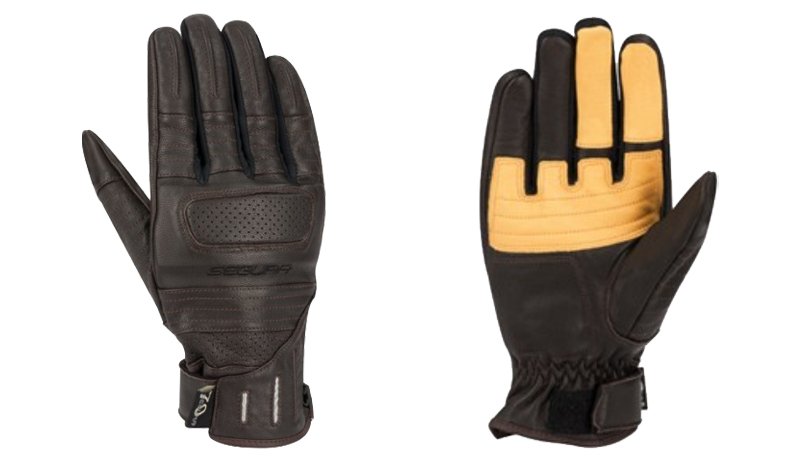 A well-priced, easy to wear goatskin leather glove with short cuff and stretch panels for comfort. Soft Poron protectors on knuckles. Extra layers of leather to reinforce palm. Air flow through textile panels in between fingers.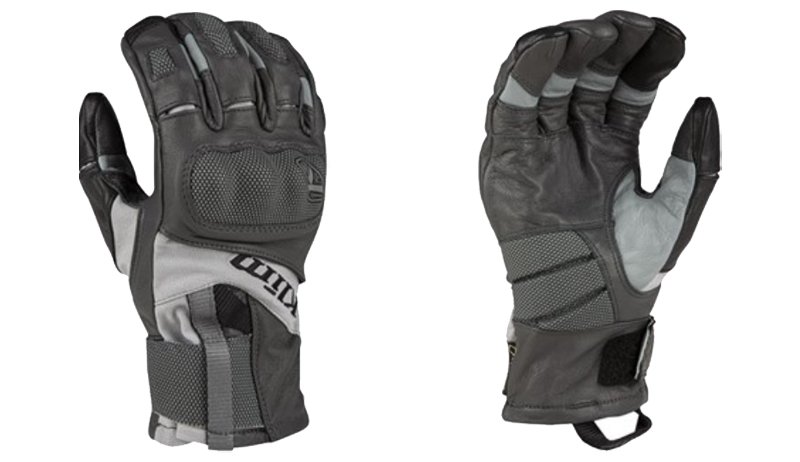 An expensive, but beautiful, summer-waterproof glove with laminated Gore-Tex membrane, stretch for comfort, carbon over Poron knuckle protector. Visor wipe. Touchscreen sensitive fingers. Wide Velcro strap.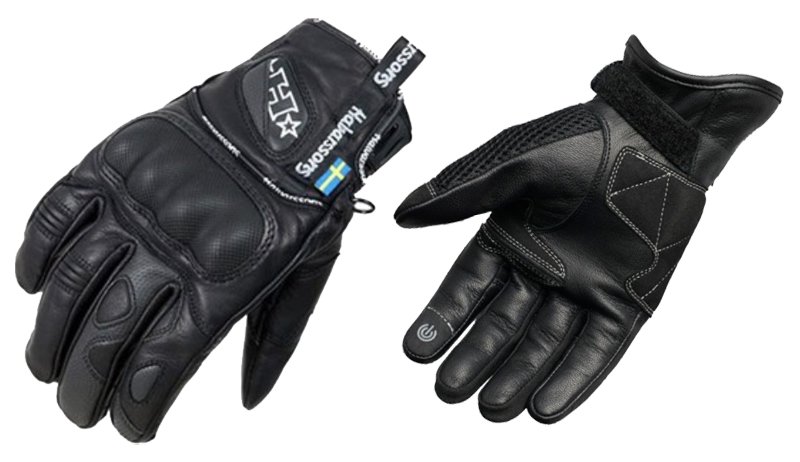 Halvarssons Supreme glove
A long-time favourite of many bikers, the Supreme, which is made from goat hide, is incredibly comfortable. It features Hi Art in the palm for abrasion resistance and comes with a hard knuckle protector. Competitively priced.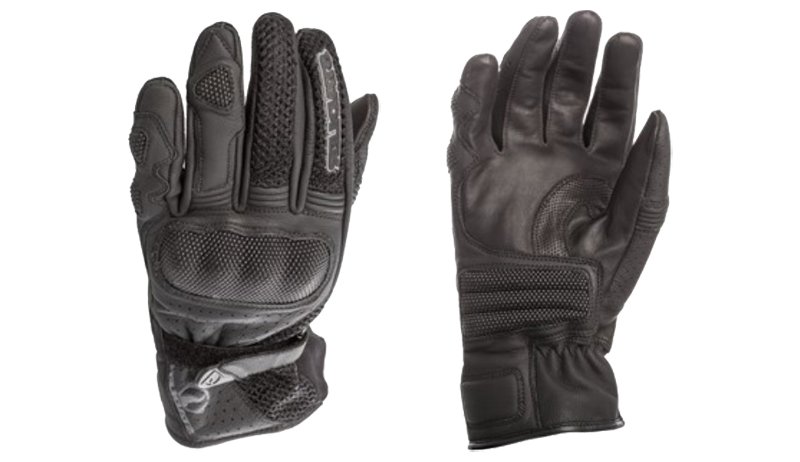 One of the most protective, pure summer glove, and one of the most comfortable. Kangaroo in palm with highly abrasion-resistant Superfabric on knuckles and palm. Mesh panels for ventilation. Shaved seams. Visor wipe.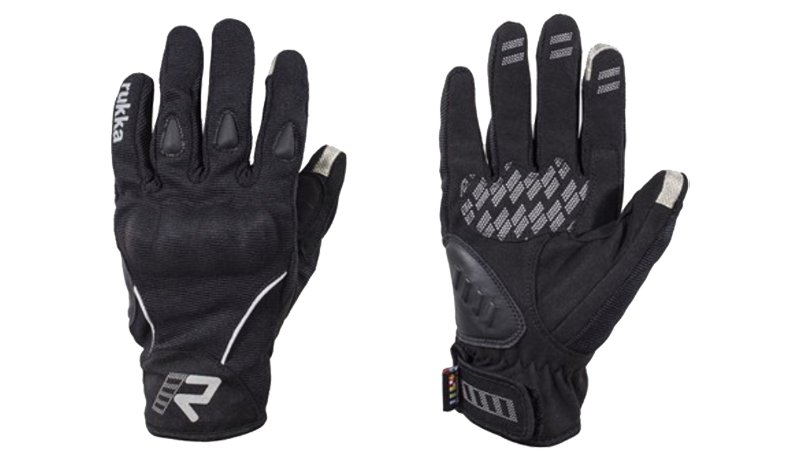 One of our favourite, summer gloves. Flows high volume of air, but with stretch in the fabric this is one of the most comfortable gloves you'll wear. All the necessary protectors, touchscreen fingers. For Rukka, really well priced!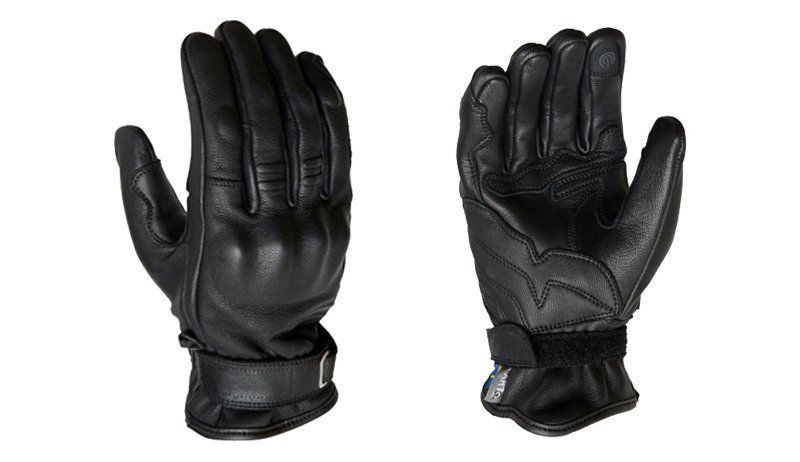 Great value, waterproof glove with Dryway Plus membrane. Made from fine, goat nappa hide. Hard Level 1 knuckle protectors. Layer of Hi Art in palm for added abrasion resistance. Touchscreen panel on first finger.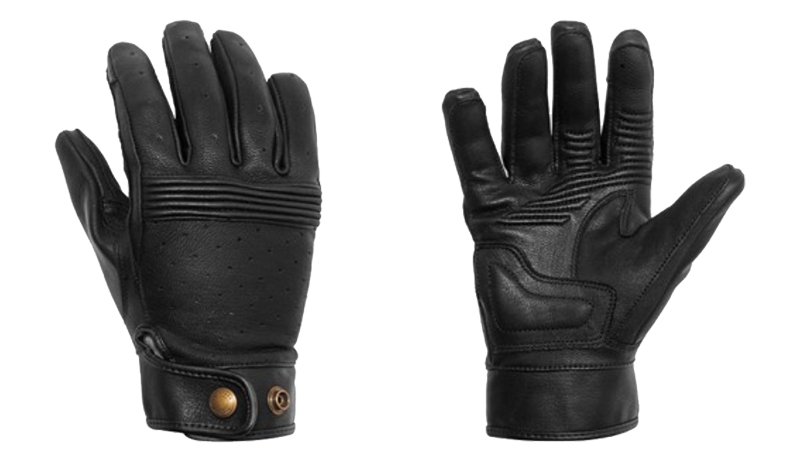 Belstaff Montgomery glove
A super-soft and exceedingly comfortable glove made from sheep's leather. This is very much a back-to-basics glove that is designed with looking stylish in mind. Accordion stretch panels. Touchscreen-sensitive fingers.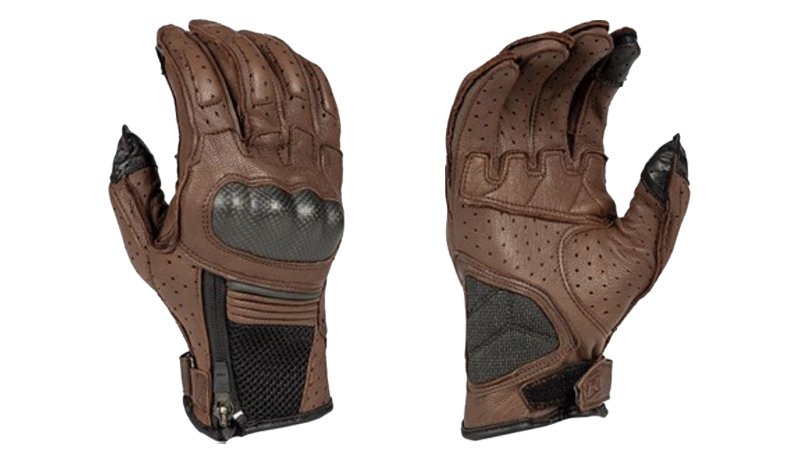 Superbly comfortable, highly spec.'d, short-cuff glove made from fully-vented goat leather. Hard knuckle protector over soft Poron pad. Kevlar reinforcement. Visor wipe. Index-finger Visor wipe. Not expensive but brilliant to wear.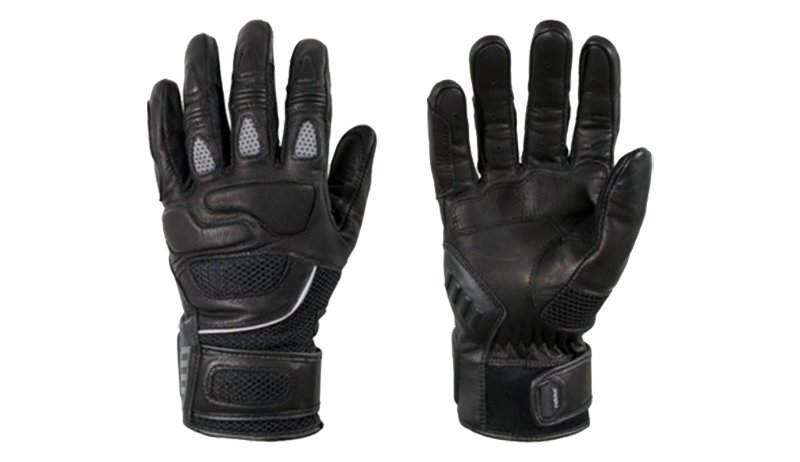 A high-airflow glove for the rider who prefers to wear leather. Vents and mesh panels keep the hands cool. But you get soft knuckle protectors and even a palm slider. Basically, a more protective version of the Forsair glove.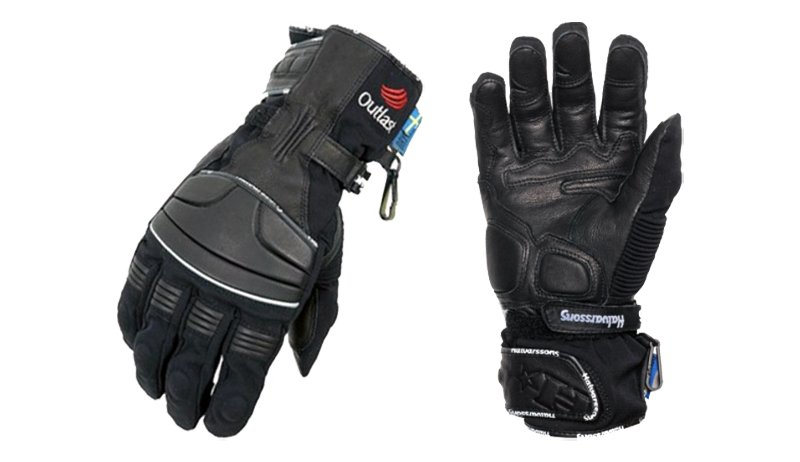 Probably the very best glove if you're looking for one glove to wear all-year round. Waterproof Dryway Plus membrane. Hi Art for abrasion resistance. Secret of this leather glove, however, is its amazing Outlast lining.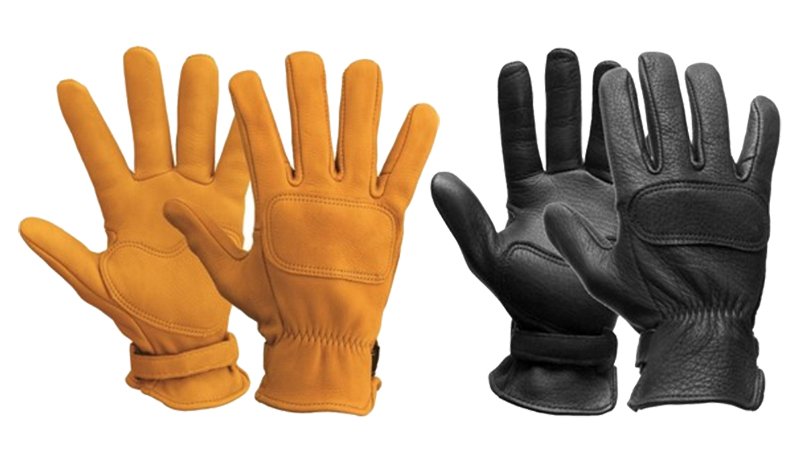 Let's be clear. This isn't a CE approved glove, so we can make no claims about its protective qualities as a motorcycle glove. But deer hide is four times stronger than cowhide. Elkskin is six times stronger. You decide!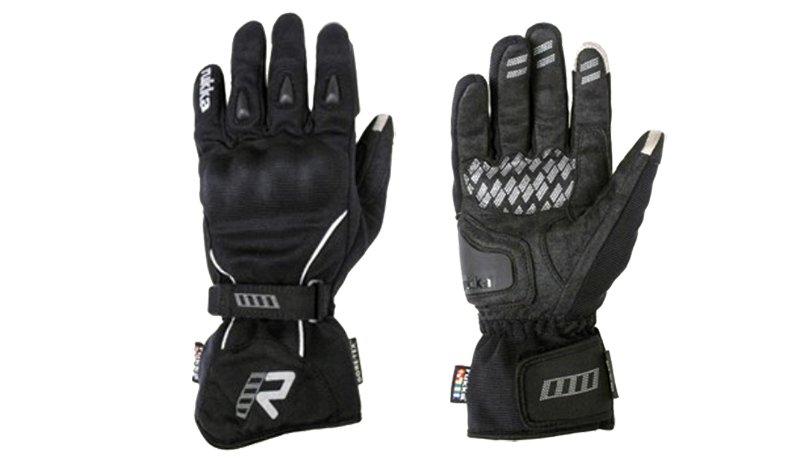 One of our favourite summer-waterproof gloves. Almost entirely textile, with just 3% leather content. Laminated, Gore-Tex membrane. Hard knuckle protectors. Touchscreen sensitive fingers. Visor wipe on left hand.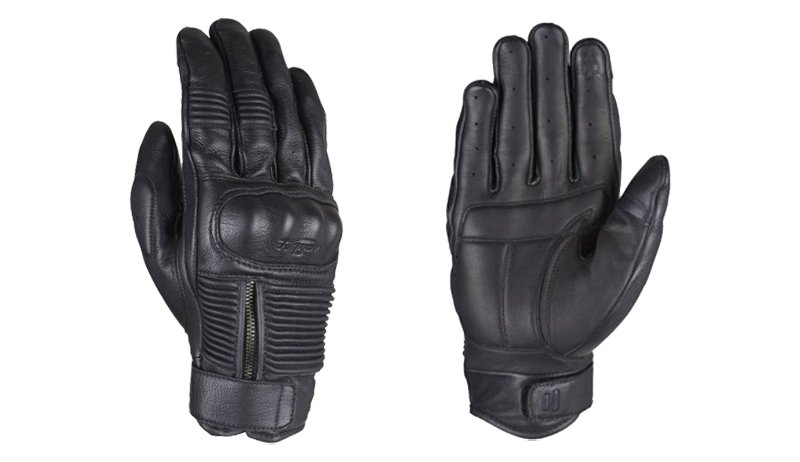 Made from goat hide, the design of the James glove is based on the Dezel glove from Roland Sands. But, as a CE glove' this Version is undoubtedly more protective. It has better leather and comes with D30 knuckle protectors.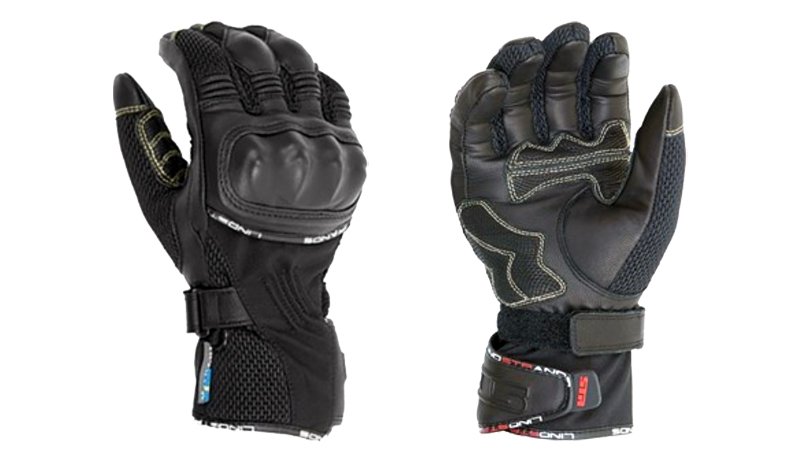 Halvarssons' most vented glove. You get a goatskin palm and Hi Art for extra protection in the palm. There's a hard knuckle protector , but what makes the glove so effective is it's huge areas of mesh panelling. Two wrist adjusters.

Want some more? Please

click here

to return to our editorial menu.
Share this page