Top 10 best summer waterproof motorcycle gloves 2019
Published on: 18 June 2019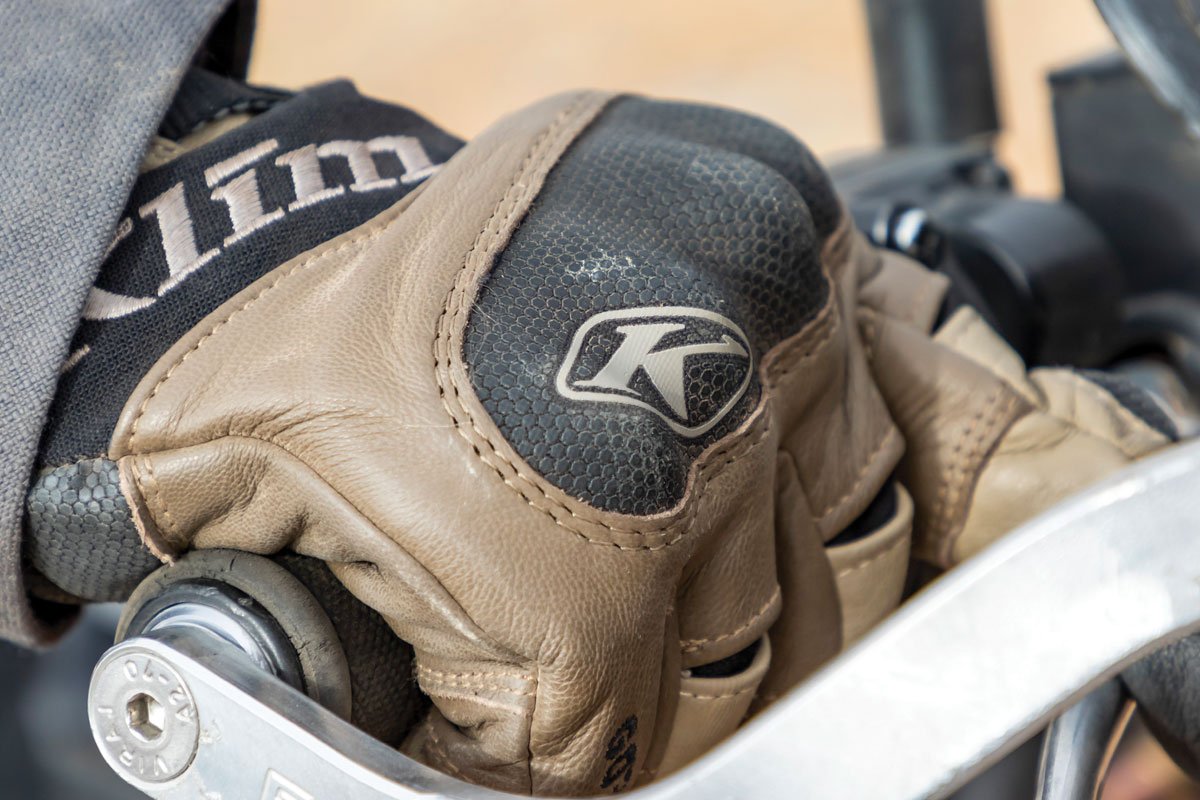 TOP 10 BEST SUMMER WATERPROOF MOTORCYCLE GLOVES 2019
A few weeks ago we complied a list of our Top 10 summer gloves. But these gloves were all what one might term pure summer gloves; gloves with no membrane, but perhaps with some degree of venting.
When the temperature is climbing up towards the thirties, it's gloves like these that you want to be wearing, because they'll allow air to flow through to your hands, thus helping you to stay cool. Just as importantly, a glove without a membrane will allow your skin to breathe. This is vital because perspiration is the body's way of reducing its temperature.
But there is another kind of summer glove and, in truth, it's the kind of summer glove that is probably more appropriate to your average British summer. What we're talking about is a lightweight glove with no insulation or thermal padding, but which nonetheless does have a waterproof membrane.
Now clearly the waterproof membrane serves two purposes. Obviously, if it rains, the membrane will act to keep your hands dry. But, just as importantly, a summer glove with a membrane will keep your hands much warmer, because a waterproof membrane will also be windproof.
So, on a chilly morning or a cool evening, a summer glove with a membrane will be appreciably warmer than a summer glove without a membrane. The opposite is also true, however. If it's really hot, a membrane will stop cool air from reaching your hands. A membrane will also reduce breathability, as we have already alluded to.
It's a matter of 'you pays you money and you takes your choice'. In truth, high mileage commuters and long-distance travellers will probably equip themselves with both kinds of glove.
Anyway, here we list our 10 favourite pairs of the waterproof variety.
This is a glove that you cannot buy in any motorcycle clothing or accessory shop. It has been created specifically to meet the needs of Police motorcycle riders, and is supplied to many of the country's largest forces. The glove is made to the very highest standard by one of the most famous names in leather motorcycle wear; namely: Brian Sansom. This is what Brian calls his 'winter' glove, but really it's merely his summer glove with a waterproof membrane. We'd have to say that this glove sits at the heavier end of the summer glove spectrum. It is, in our view, perhaps the most highly engineered and protective, summer, road glove you will ever see. It also happens to be incredibly comfortable and easy to wear. If you are not a serving Police officer, the only way to acquire the glove is to purchase it from Motolegends.
---
These Halvarssons Orbit gloves represent outstanding value for money, which is only what you'd expect from the Swedish brand. We often talk about the company offering 80% of Rukka's quality at 50% of Rukka money. It's made from a mix of textile material and goatskin. The textile material on the back of the hand means it won't absorb moisture too easily. But you'll still get the traditional comfort and strength benefits of leather, especially on the palm. The gloves feature hard knuckles, accordion stretch panels in the fingers, a scaphoid protector, and loads of extra layers on the palm for added abrasion resistance. Like many of the company's products, their Hi-Art material lines the glove in key areas for even greater strength. The membranes is Halvarssons' own excellent Dryway membrane. The fingers feature what they call mc-fit, which means that the membrane is bonded to the leather in the fingers. This is done to give a better feel on the bars, but it also makes it difficult to pull the lining out, which is often an issue with gloves in hot weather.
---
The Klim short-wrist Adventure GTX glove is one of those gloves that is more than the sum of its parts. The spec. is impressive, but this is one of those gloves that just kind of works. The fit is gorgeous; it feels like a glove you could wear all day long. It's made from a goatskin, although you also get stretch panels for a snugger fit. It's a waterproof glove, the membrane coming courtesy of Gore-Tex. and, what's more, the membrane is laminated to the leather outer. On the main knuckle there's a carbon protector that sits on top of shock-absorbing Poron. You also get a Poron panel in the palm. The other knuckle joints are also protected with 3D pads. On the palm, there's a printed finish for extra grip. The index finger and thumb are touchscreen sensitive, and you get a visor wipe to boot. There's a very robust wrist strap that means that this is a glove that will always stay in place. The Adventure GTX is a rare commodity. It's a waterproof, shortie, leather, summer glove. That's not what everybody wants, but if this what you're after, then you won't find anything better.
---
The Richa Atlantic GTX is a waterproof glove with a mid-length cuff glove. It features a Gore-Tex laminated membrane so it's never going to suffer from wetting out. It has a soft knuckle protector from D30 and, on the little finger and palm you get super-strong, highly abrasion-resistant Superfabric protectors. The glove features leather front and back, with areas of stretch fabric on the thumb, wrist and between the fingers. You get accordion stretch panels on the fingers, padding on the finger joints and a nice visor wipe on the left index finger. It also has two Velcro straps for a secure closure. This is a glove with a spec. that would do justice to the best gloves from Rukka. It's a glove that punches well above it's weight. What you get for the price is pretty impressive.
---
Here at Motolegends we simply love the Virium glove. It's a glove that nearly all of us wear in the summer. You could, most years, probably wear it from April to October, and with heated grips you could probably wear them even further into winter. It has a textile back, so is less prone to absorbing water than a leather glove would be. But the palm is a suede leather for abrasion resistance and grip. On the back of the hand you get a hard knuckle protector as well as rubber pads on the finger joints. On the palm, there's a scaphoid slider. The Gore-Tex membrane is laminated to the outer fabric so this is a glove that will never wet out. The index finger and thumb are touchscreen sensitive, and there's a visor wipe on the left hand. The spec. on the Virium is top drawer. There are other gloves with all the same features, but for some reason the Viriums just seem to work on everybody. They are also superbly comfortable; everybody loves them.
---
The Guard GTX sits somewhere between Stadler's GTX winter glove and the Vent breathable summer glove. It is certainly more a summer glove than a winter one, but it is, of course, Gore-Tex laminated, meaning that it will not 'wet out'. The glove is made from goatskin, with areas of stretch fabric on the back of the glove and in the fingers for extra comfort. The Stadler Guard GTX glove bears favourable comparison with any glove out there. Features include a hard-plastic frame to protect the wrist, highly abrasion-resistant Superfabric on the knuckles, fingers and palm, concertina panels for better articulation, extra layers of leather on the sides for abrasion resistance, two Velcro closures and a visor wipe.
---
This Spidi Rainshield sits at the lighter end of the summer, waterproof glove spectrum. If you were travelling somewhere really hot, and still wanted to be protected from the rain, this is a glove you would have to look at. The Outdry membrane is laminated to the outer fabric of the glove, so it's never going to wet out, even in the heaviest of downpours. You get a hard composite protector on the knuckles, rubber pads on the fingers, and a scaphoid slider on the palm. But whilst the rain is never going to enter this glove, a lot of mesh panelling means that's it's going to be much cooler to ride in than most similarly spec'd gloves. The palm is made from a suede-out leather. You also get a panel of digi-print leather for extra grip on the controls. The Rainshield glove has a relatively long cuff, and this fastens by means of a wide Velcro band.
---
Richa, in truth, has not always been a Motolegends kind of brand. Some of their products are a bit too mass market for us, but actually some of their products are outstanding, and a match for anything out there. The Hurricane glove falls into this category. It reminds us of a glove that Eska used to make; in fact it's pretty much identical. It's made from a combination of both textile fabrics and leather. The palm is all leather, and features an area of digi-print leather for extra grip. The back of the glove has leather on the fingers, with an elasticated fabric down the sides of the fingers for comfort. Small accordion stretch panels also contribute toward making this a comfortable glove to ride in. For protection there's a hard rubberised protector on the knuckles. You also get a shock absorbing pad in the palm. The Gore-Tex membrane is bonded to the outer surface of the glove, meaning that this is a glove that will not wet out in even the heaviest of rainstorms. The mid-length cuff fastens with a wide Velcro strap. They are also, in our view, very well priced, especially give the glove's Gore-Tex underpinnings.
---
Some people prefer riding in leather. They like the fact that, over time, leather moulds to the shape of the hand, and of course such people are attracted by leather's abrasion resistance. At times, we're not great fans of full-leather, waterproof gloves, and that's because leather will absorb the rain much faster. But, in a summer glove, rain is not necessarily the most important factor. The Apollo is a slim-fitting, uncluttered glove with quite a sporty look. The waterproof membrane is by Gore-Tex and, as with most Rukka gloves, it is laminated to the inside of the glove's outer chassis. This will make the Apollo about as waterproof as a leather glove is ever going to be, and although in theory it should never wet-out, the leather will still absorb some moisture in a heavy downpour. But the membrane will make the Apollo much warmer to ride in than most summer, leather gloves. The gloves come with protectors on the knuckles, on the finger joints and on the palm. On the palm you also get a suede panel for extra grip, and on the left thumb there's a visor wipe. For comfort, the glove features a small accordion stretch panel on the upper wrist. It fastens by means of two Velcro® straps. This is not, in any way, a cheap glove, but it comes with all the features you could ever want, and of course it's made to Rukka's uncompromising standards.
---
All the French motorcycle glove manufacturers seem to work to a similar formula. Their gloves are either summer gloves with no membrane, or winter gloves with a membrane and a thermal liner. About the only exception to the rule is Furygan's TD21 glove. It is made from goatskin which, as you may know, is thinner than cowhide but, for any given thickness, is stronger. The TD21 has a protector on the knuckles as well as shock absorption pads on all the finger joints. The fingers also feature accordion-stretch panels for comfort and improved articulation. The palm also has a couple of shock-absorption panels as well as some suede-out panels for extra grip. The gloves have a waterproof membrane, and even though Furygan's spec. says that there is a thermal liner, we don't think it has. The nearest it's got to anything insulating, is a light, fleecy, comfort liner. And so, as far as we're concerned, this is very much a summer, waterproof glove. There's a Velcro® strap for fastening the wrist. The TD21 represents excellent value for money in this category. In fact, at this price, there's little that can touch it.