What to wear on an around-the-world motorcycle trip
Published on: 09 September 2021
A lot of us dream of dropping everything, loading up the bike and heading off into the sunset. I particularly feel like this most Sunday evenings after a long weekend in the shop.
The chances of me getting around to actually doing it are, of course, pretty slim, but we all have our dreams. And I do spend too much time on the internet looking at the routes I would take and the kind of bike that I would like to ride on such an adventure.
Being in the business I am, of course, I also frequently think about the kind of gear I would ride in.
The thing about travelling around the world, I imagine, is that you're going to encounter just about every conceivable climactic condition. The searing heat of the dessert. Monsoon-style rains. And, at times, temperatures well below zero.
There's clearly no one outfit that is going to work in all these conditions, however much you spend. A Rukka suit might keep you dry and warm, but something like the Nivala is going to be unbearable when the mercury starts to rise. So you're going to need to take an approach that's less 'fixed menu' and more 'a la carte'. To be comfortable on all terrains and in all weathers you are going to need adopt a layering system. And then, of course, you've got to think about boots, gloves, base layers, a helmet and so on.
So let me tell you about the gear that I would want to wear if, one day, I were to down tools and hit the road.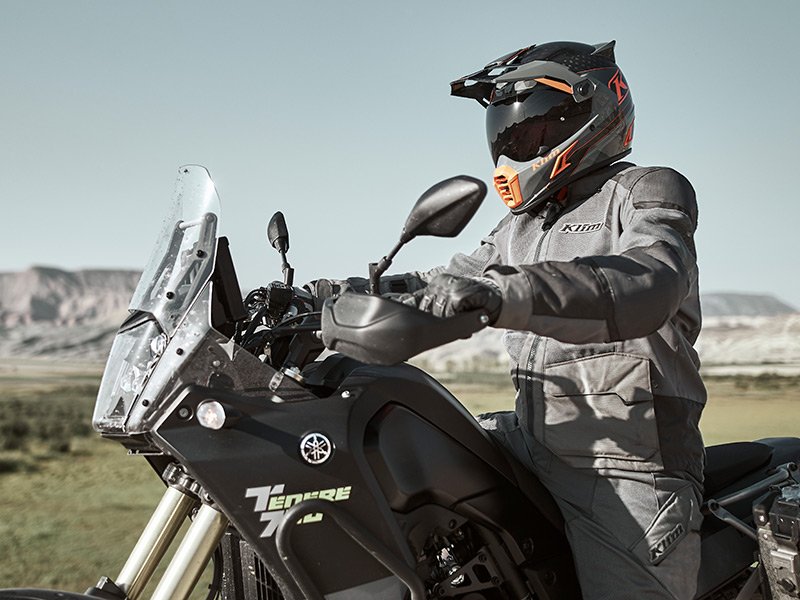 On a trip like this, layering will be the way to go. The Klim Baja S4 jacket and pant would get my vote.
The jacket
Any suit with a waterproof membrane will help you stay dry and will help keep the effects of wind chill at bay.
But if you're working really hard on the bike or if you're riding somewhere particularly hot, you don't want to be wearing anything with a membrane. You won't be able to sweat effectively and the oncoming air won't be able to cool you down either.
As a starting point, the main chassis of your system, you are going to want something with a high air flow. This is going to be important when it's hot. You could go with a jacket that has a removable waterproof inner layer and lots of vents, but these days there are better options. Garments that flow the air through every single panel.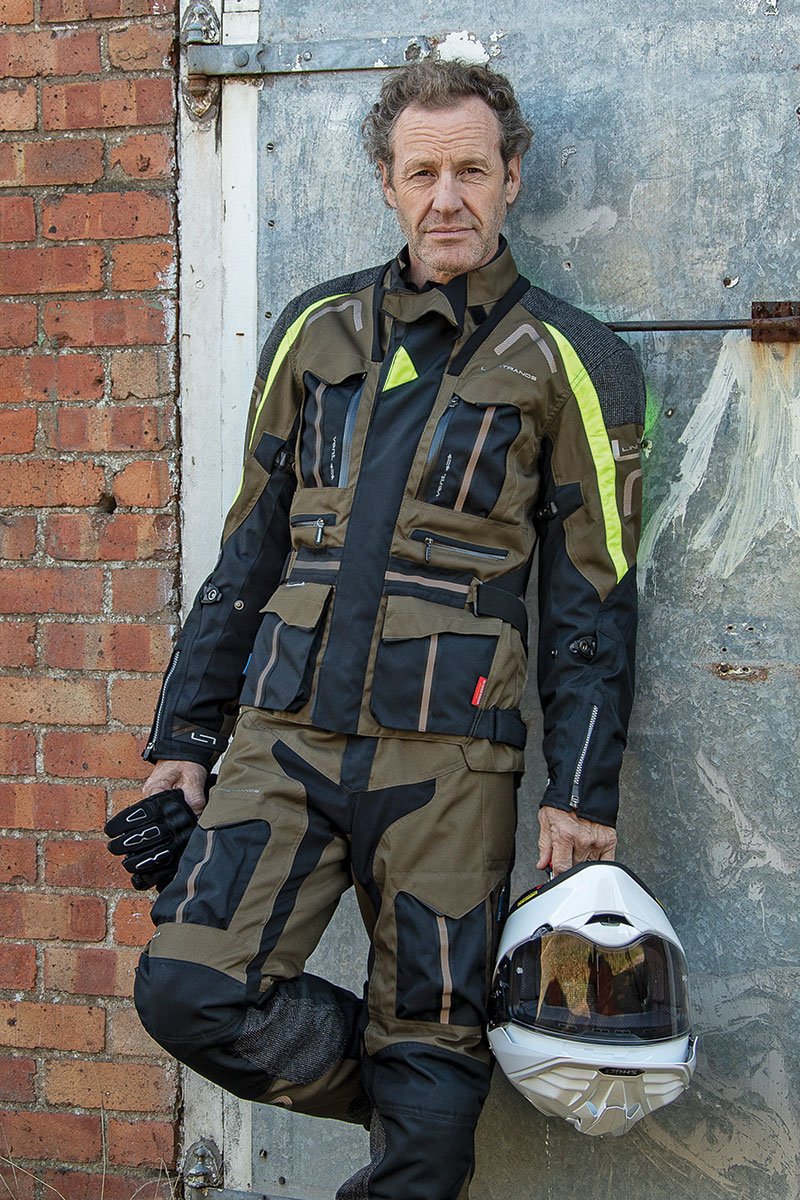 A 3-layer suit is an option, but wearing your waterproof on the outside makes more sense.
The other problem with a jacket with a removable waterproof is that it can wet out. You're riding along on a hot sweaty day. The humidity is through the roof. The heavens open. You stop. Insert the waterproof layer. You stay dry. It stops raining. You stop. You remove the waterproof inner. But your outer jacket is by now sodden wet. And riding in a wet jacket, especially in humid conditions, is not nice. For a journey like this you really want a solution that sees you wearing a waterproof on the outside.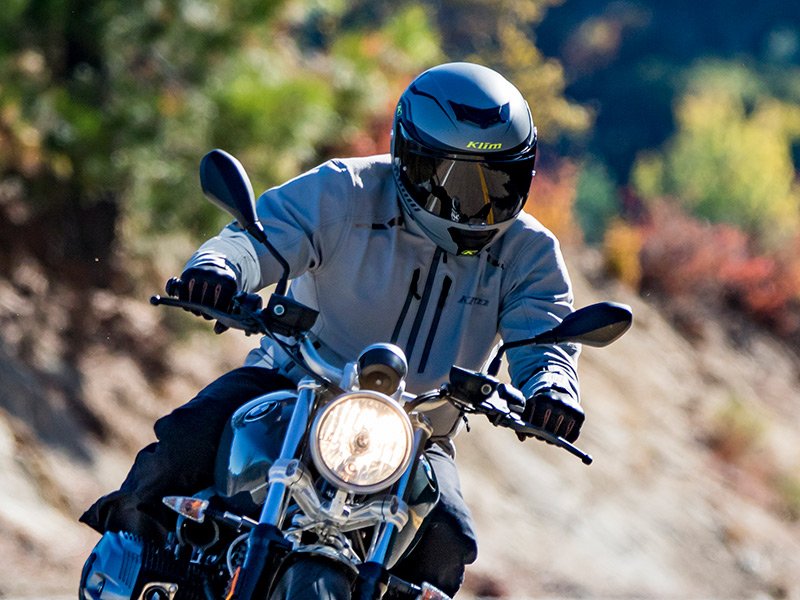 I love the Klim Marrakesh, but I'd have to accept that the Baja S4 is more up to the job.
My personal favourite biking jacket right now is the Klim Marrakesh. It is strong and highly breathable. It's also probably the most comfortable jacket you'll ever wear. I wear mine pretty much all the time, layering inside and outside, as necessary.
But on a journey that could take me away from home for many years, I think I would want something even more robust and even more protective, albeit with the same levels of breathability as the Marrakesh. For me that would have to be the Klim Baja S4. It's basically the Marrakesh on steroids, with extra strong mesh panels and areas of SuperFabric for added abrasion resistance. The Baja S4 would make for the perfect outer shell. It comes fully armoured with D3O. But it's got no thermal. And in the rain it's going to be useless, so it's the starting point not the final solution.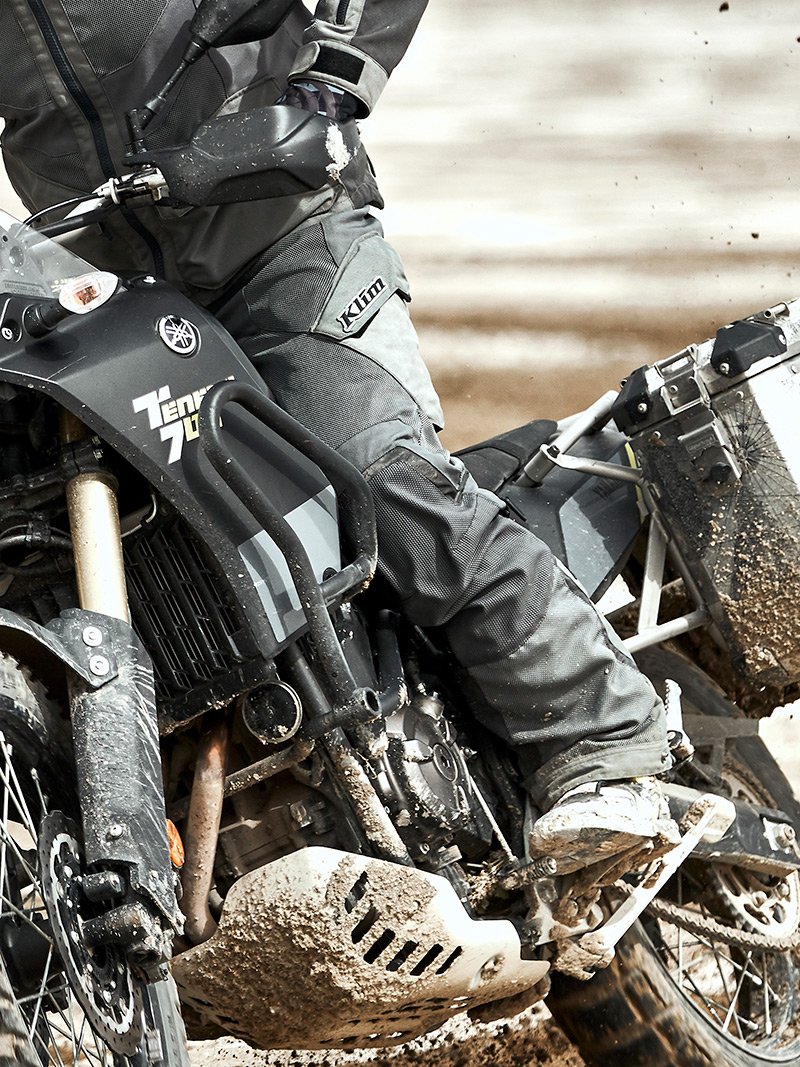 For exactly the same reasons as the jacket, I'd have to go with the Klim Baja S4 pants.
The pant
At times, it's difficult to teach an old dog new tricks. And so I find it difficult to contemplate undertaking any trip of this order in anything but a pair of Rokker Rokkertech jeans. They're as comfortable as a pair of Levi's. They flow loads of air. They are stronger than leather. And you could walk into any bar anywhere in the world, and you would not look out of place.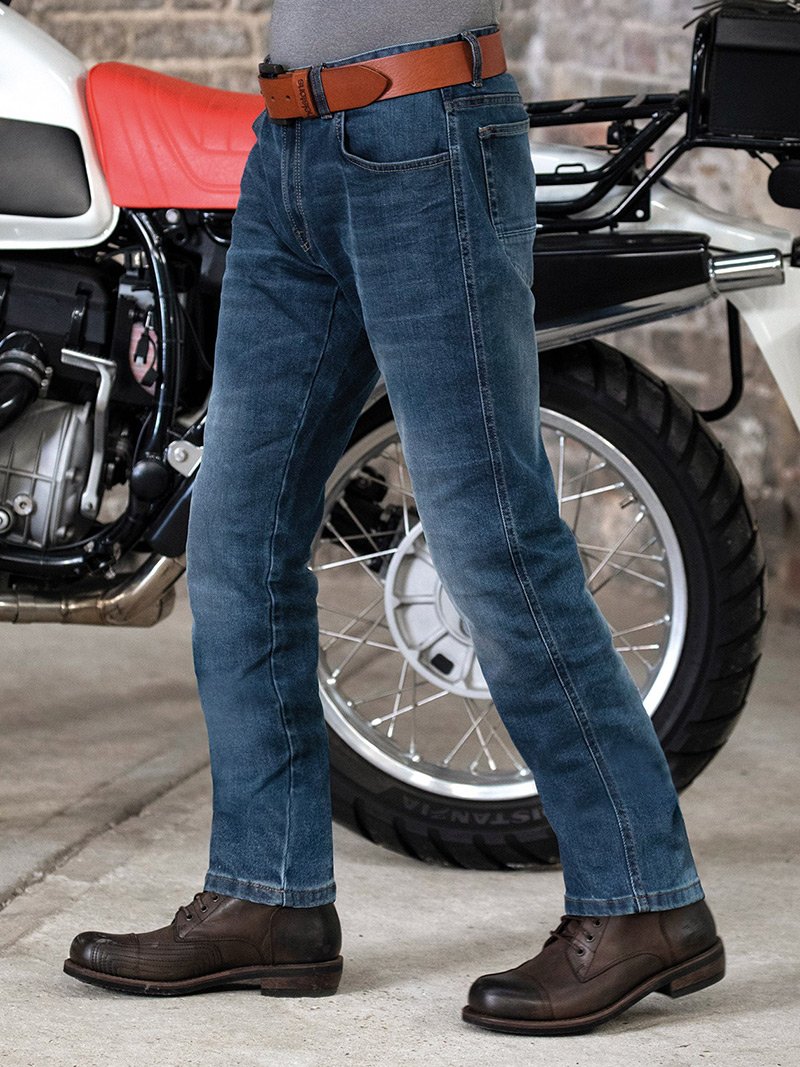 I love my Rokkertech jeans. I'd take a pair, but in the hottest conditions, the Baja will flow more air.
Of course, I would take a pair with me, but they would not be the only pants in my panniers. And that's because, in the very hottest of conditions, a pair of Baja S4 pants would flow even more air. And there are going to be times, in the Outback in Australia, for example, where these are going to be much nicer to wear than even the lightest pair of single-layer jeans
These pants obviously mirror the jacket. They flow air through every panel. They are fully armoured, and with areas of SuperFabric they are going to be reassuring if you come off the bike and start sliding down the tarmac. Like the Baja S4 jacket, you're going to need to find a way to keep warm and dry when the conditions demand it.
With the Baja jacket and both these pairs of pants, I reckon I would be suitably attired for any occasion. Except perhaps a dinner party!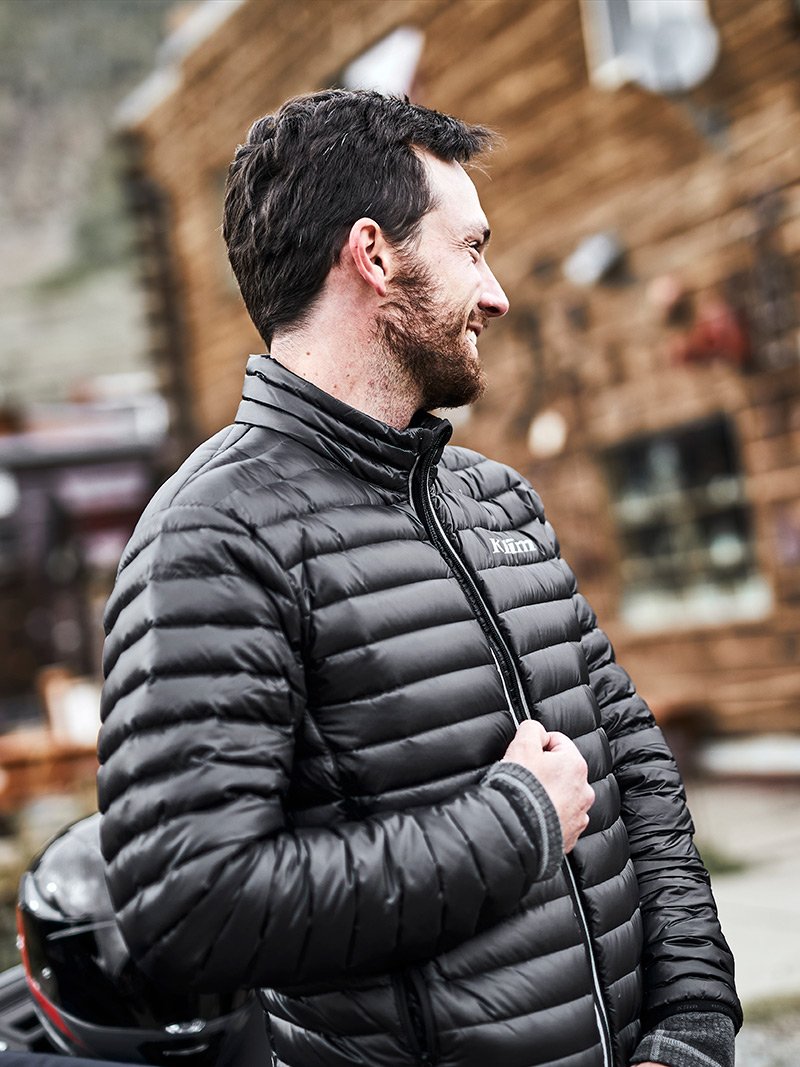 A trip like this requires a layering approach. The Klim Maverick or the Rukka Down-X would work well.
Layers
To stay warm and dry, you're going to need to wear things underneath and on top of the Baja jacket and pants.
To stay warm, one of the best things to wear under the Baja top half would be a down-filled jacket. Klim does the Maverick. Rukka does the Down-X. Either would work well. But there will still be times when you're riding in the cold where you are going to need something extra. And that extra would be the Klim Zephyr. This is a brilliant bit of kit. Gossamer thin, it's basically a windproof top. It adds no volume, but will considerably reduce the devastating effects of wind chill. And that's important because at speed the wind can still make its way through a down jacket.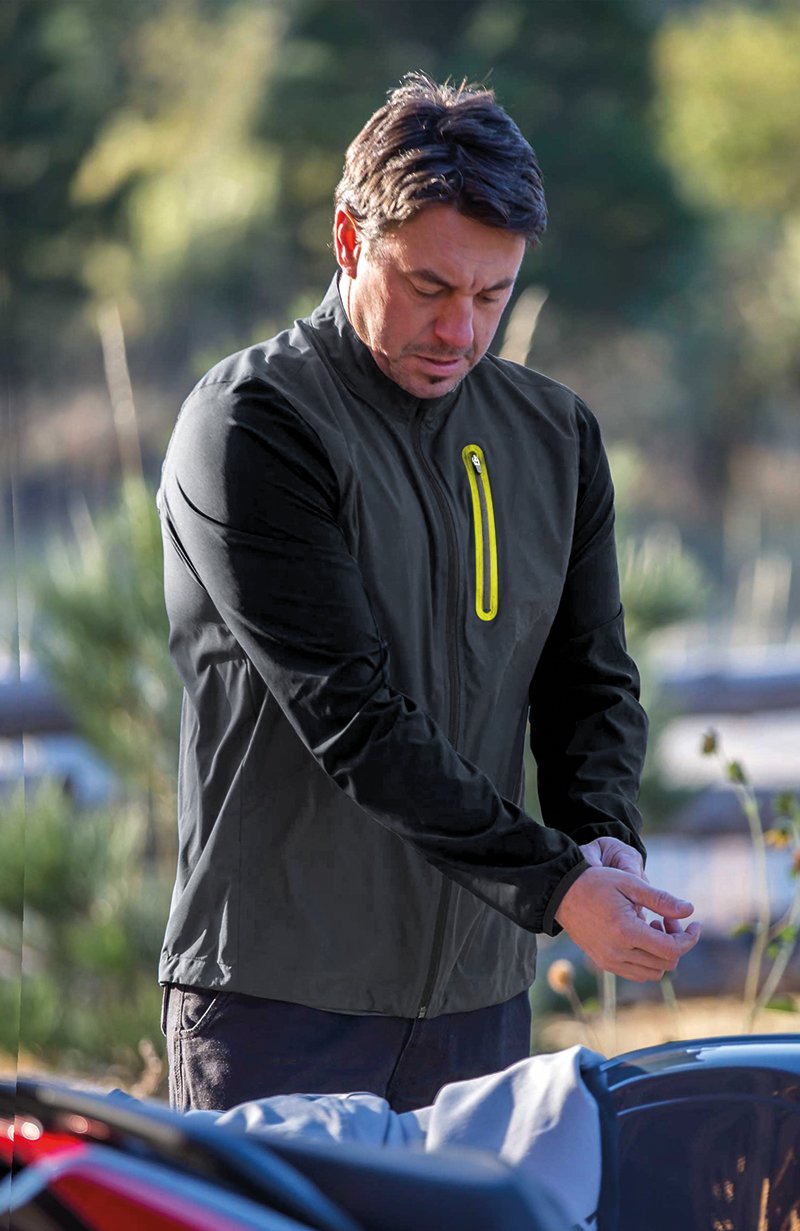 This is the windproof Zephyr. It's super thin, but will make a huge difference on really cold days.
My own personal wish would be to wear a Warm & Safe electric jacket, but even I would be concerned about the electrics going haywire in Outer Mongolia, so with space at a premium, I fear my Warm & Safe might have to stay at home. There's nothing unreliable about Warm & Safe, quite the contrary, but on a trip like this I would want to keep it simple. Fitting a new fuse in Siberia with the howling of wolves in the background doesn't sound like my idea of fun.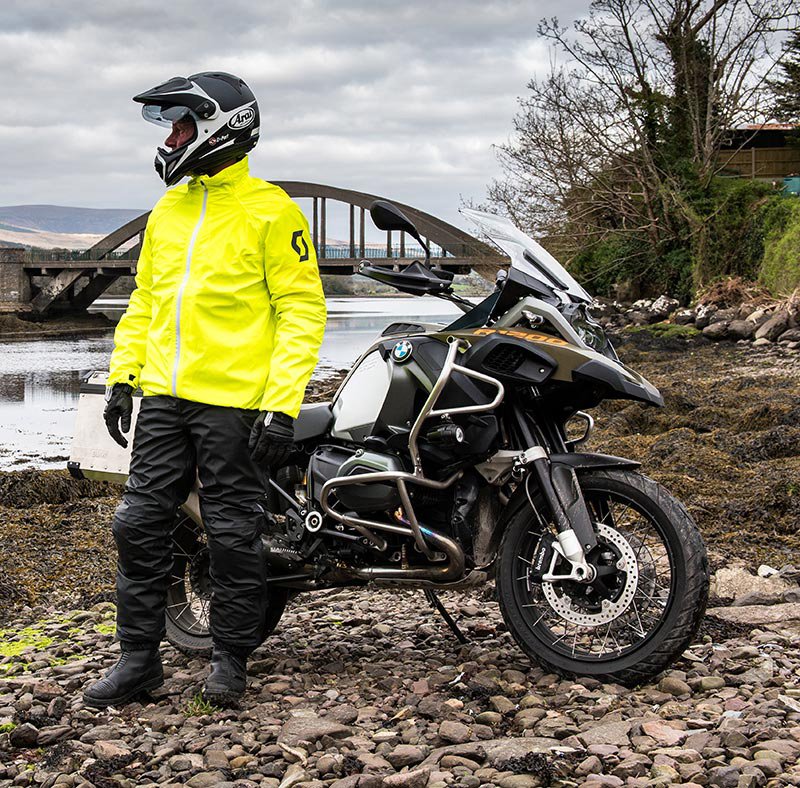 We revere Scotts' waterproofs, but for travelling around the world something stronger is called for.
So with these options I'd be covered both when it's hot and when it's cold. So what about when it's wet? Well, once again, old habits die hard. Everybody knows that, here at Motolegends, we love Scotts' super-stretchy, laminated waterproofs. For most riders, most of the time they are perfect. We swear by them. But if we were going to be on the road, perhaps for many years, we'd want something even more robust. The Scotts are strong but it's possible to rip or tear them. And so we would almost certainly go for Klim's Enduro S4 waterproof jacket. It's a tough mother. It's made from an amazingly strong four-way-stretch fabric to which a Gore-Tex membrane has been laminated. Now the Enduro S4 jacket does the same job as the Scott, but it's stronger and tougher. At £300, it's simply too expensive for normal road riding, in our view, but for this trip to hell with the price. You want the very best? Well, this is it.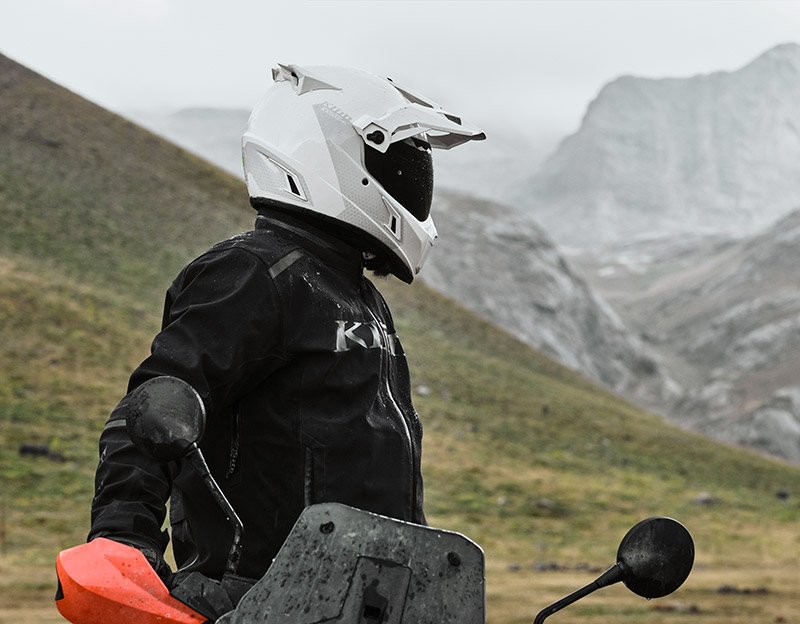 This is the Klim Enduro S4 jacket. It's tough, stretchy, breathable and is made with Gore-Tex.
Obviously, we're going to need to apply the same thinking to the pants. Now Klim doesn't do a down-filled base layer, so we would take the Nivala Down-X pant. Unfortunately, there's no equivalent to the windproof Zephyr jacket to wear under your trousers to combat the wind chill effect. That's a shame, but so be it. Actually, our legs tend not to get as cold as our top half. Most important is to keep our core warm. And anyway, sometimes the heat from the engine means that our legs don't get as cold as our upper torsos.
Now, as a waterproof, we would be recommending the Klim Enduro S4 waterproof pant. And for the same reasons we would go for the Enduro S4 jacket. They are going to be important in the wet, but don't forget that they will also come in really handy in the bitter cold, because a waterproof membrane is also a windproof membrane.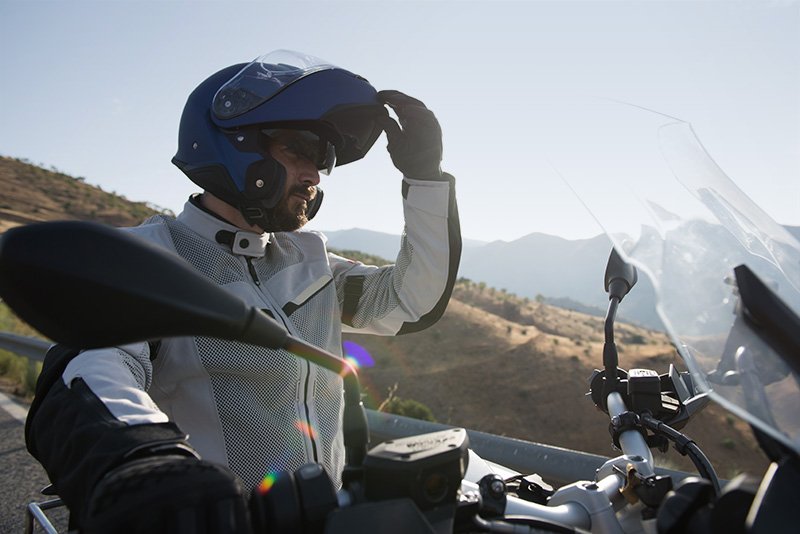 Sometimes a flip-lid would come in useful, but they can go wrong, and so a full-face makes sense.
The helmet
For this kind of undertaking, I wouldn't go for a flip-lid, much as I personally love them. I once rode in the desert in a flip lid, and the mechanism became so filled with sand that it stopped working. The drop-down visor also died. Again, I think the best solution is probably going to be the simplest solution. That is to say a full-face of some description.
Now, I am at times a bit cynical about adventure helmets with peaks. For adventure bike riders who spend 95% of their time on the road, I think a peak can be as much a hindrance as a benefit, because they can add noise and have a tendency to oscillate in the eddies as air comes over the top of the screen. But traversing the Serengetti I really do think an adventure helmet is what is required, and the ability to dip your head and block out the glare of the sun could genuinely come in very handy.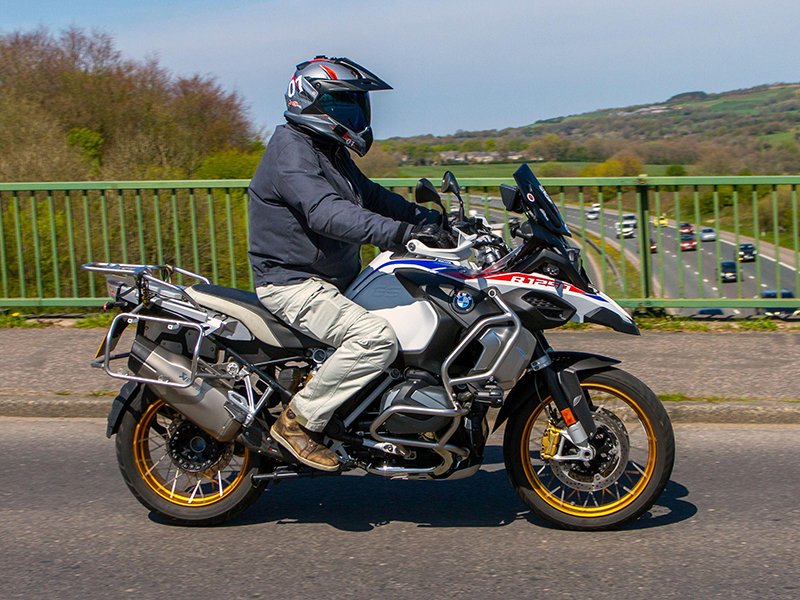 On the road an adventure lid can be less than ideal, but in the desert………..
An adventure helmet is probably not going to be the quietest option, but the extended chin piece does mean that you can breathe more easily when it's hot or when you're riding hard in extreme terrain.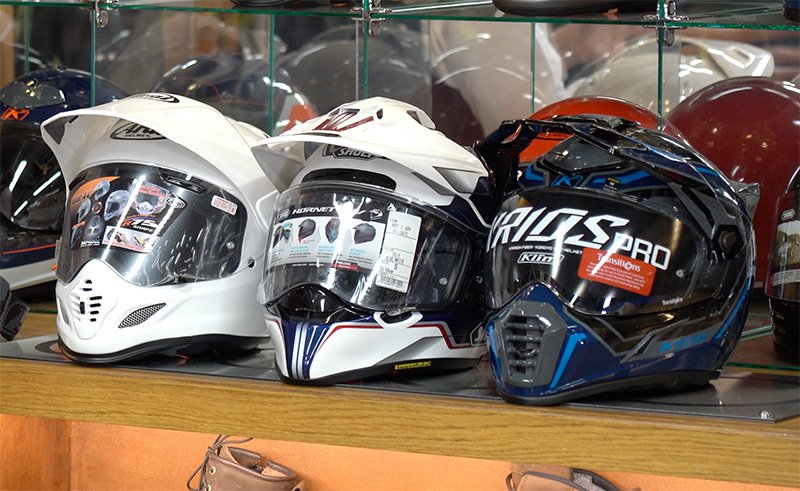 For us it would be the Klim, the Shoei or the Arai. For various reasons we wouldn't go with the Klim.
For me that means that the choice is between the Klim Krios Pro, the Arai Tour-X 4 or the Shoei Hornet. Now the Klim is super trick and lighter than the proverbial feather, but personally I find the cheekpads too soft, and on a long journey I fear they would collapse to nothing. I also think the helmet is unproven, so I would want a more trusted option. So the Arai or the Shoei. I could make a case for the Shoei as it's smaller and lighter. But much as I love Shoei helmets my head is too round, and so I wouldn't find the Shoei comfortable. Which means that whilst I would, from a theoretical standpoint, go for the Hornet, I would almost certainly go for the Tour-X 4.
One thing I would pack, though, is a pair of Klim Viper Pro Black Ops. goggles. First they would protect your eyes in dusty and sandy conditions. But also they come with a Photochromatic lens, and as the Tour-X 4 doesn't have a drop-down visor, I think they would come in handy.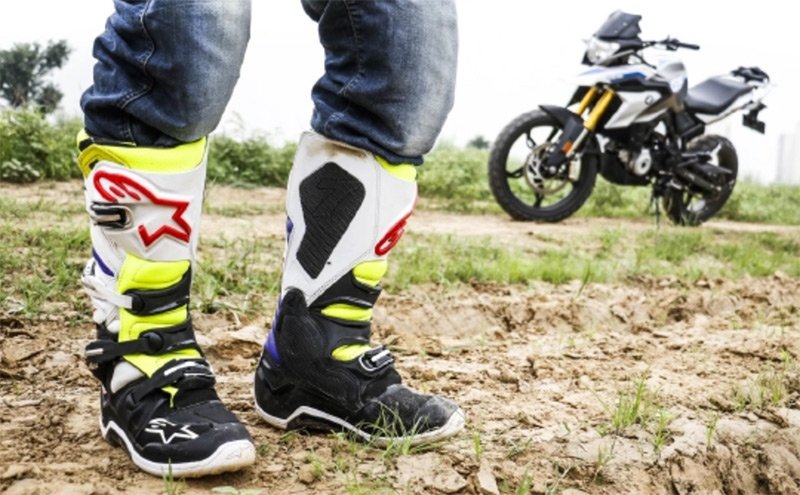 You could go with a super-protective enduro boot, but they're not nice to ride in or walk around in.
Boots
The strongest, safest option would be a big, plastic enduro-style boot, but they are uncompromising. You might one day benefit from the extra protection they provide, but these boots are not nice to wear and they are certainly not comfortable off the bike. I would go for some kind of cross-over boot; something that sits somewhere between a proper off-road boot and a road boot.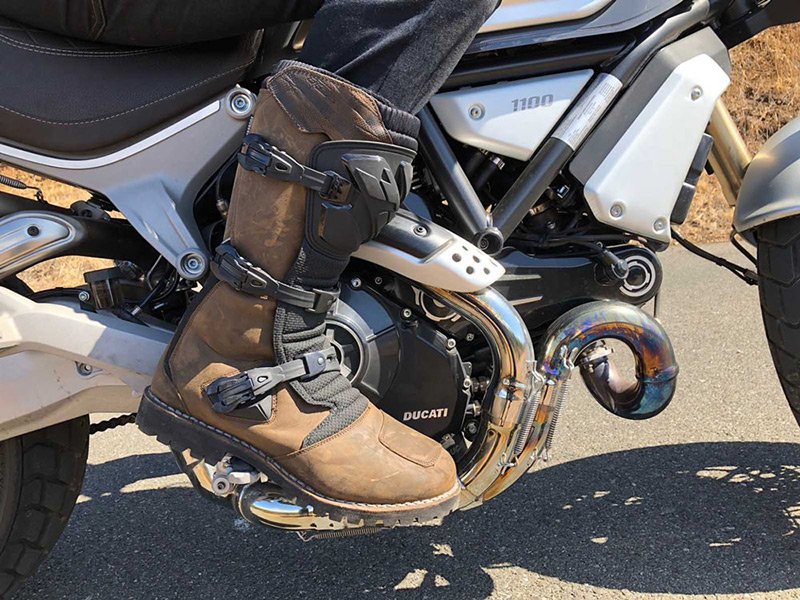 A crossover boot would be the way to go. And nearly everyone has one in their range.
Everybody does boots like this. TCX does the Drifters, but just about every manufacturer does a boot that looks similar and provides the same balance of comfort and protection.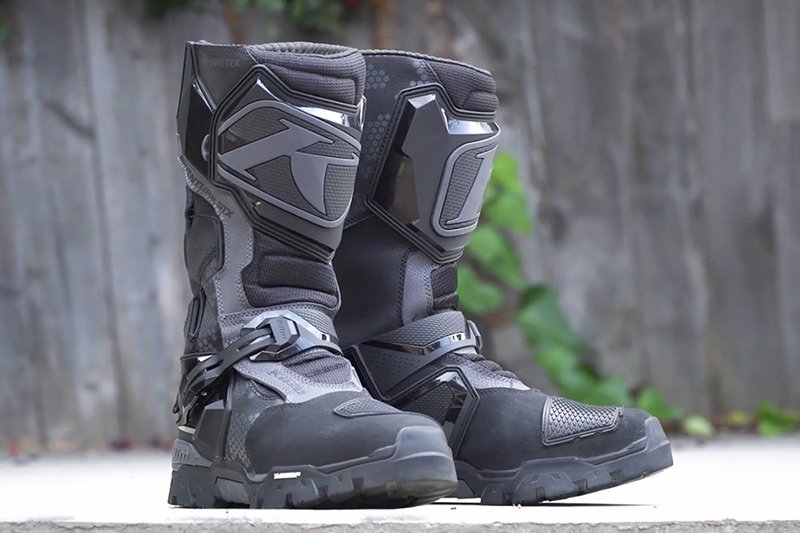 The Klim Adventure GTX boot is super tough like an enduro boot, but much nicer to wear.
This is perhaps becoming a bit boring but, again, I think the Klim boot is the one I'd go for; namely the Adventure GTX. I would certainly feel safer in a pair of tall boots like these, but for lighter easier days, I would be tempted to also strap a pair of Klim Outlander GTXs to the bike. And that's also because, whilst the Adventure GTXs are more comfortable than most adventure boots, the shorter Outlanders are more comfortable still.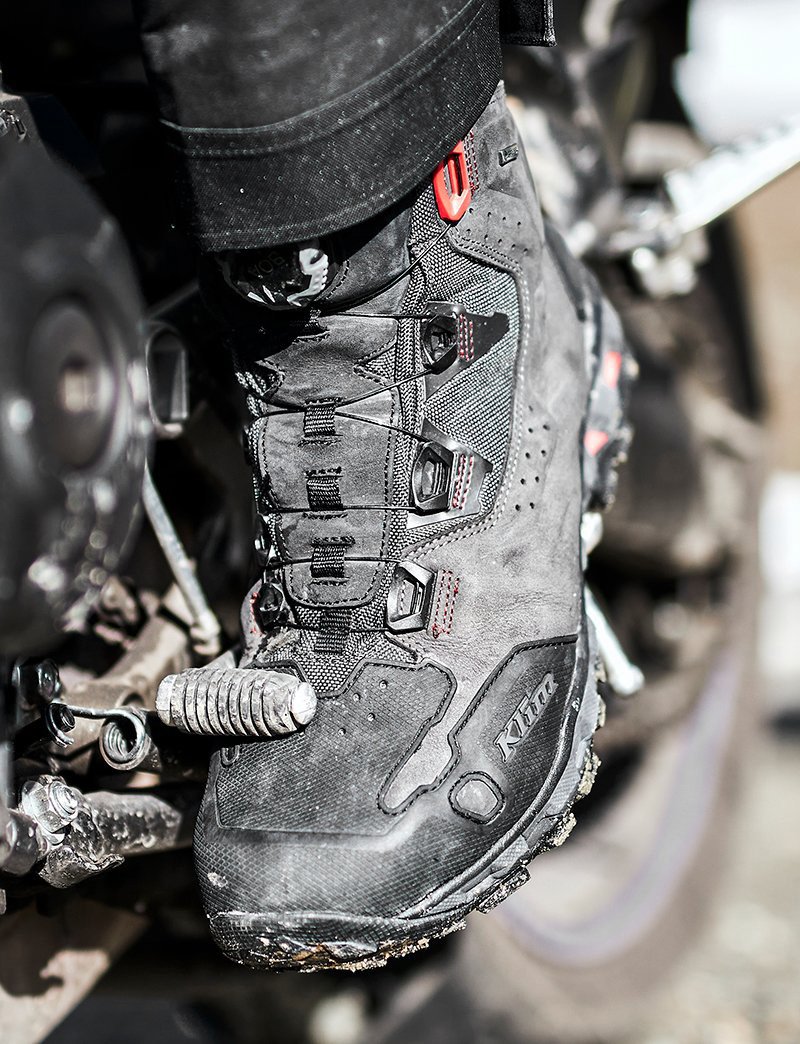 We'd also pack a pair of Outlanders for easier, lazier days. They still plenty strong, though.
Gloves
As with all motorcycle gear, there's not a single pair of gloves that is going to cover every eventuality. So I'm going to need a summer glove with no membrane, I'm going to need a summer-waterproof glove with a membrane and I'm going to need a winter glove with both a membrane and a thermal lining.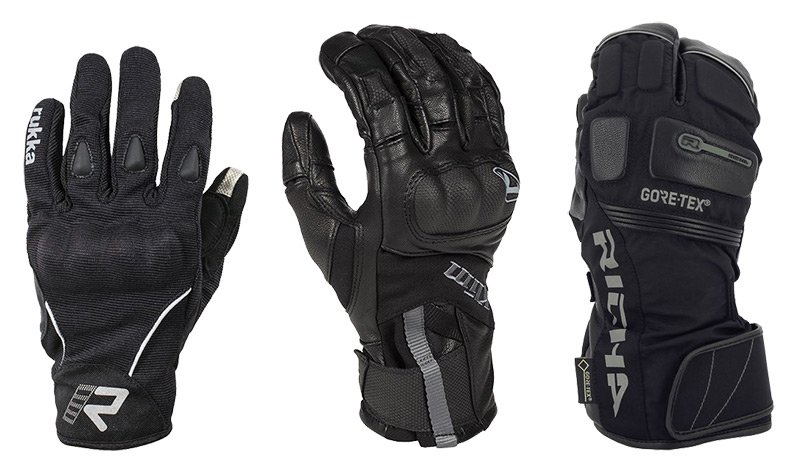 We'd be packing three different styles of glove. These are the ones I personally would choose.
This is all personal, but my choice would be the Rukka Forsair gloves for hot weather, the Klim Adventure GTX summer-waterproof gloves and the Richa Nordic two-finger gloves for the very coldest weather.
Other stuff
We sell lots of accessories and other bits and pieces that I would want to take with me; items like the Cycle Pump and the Anti-Gravity battery pack, but we can maybe talk about such accoutrements at another time. This video is about clothing.
In terms of socks, I think Daytona currently does the best ones, although some people swear by Bridgedale's socks. I would have to investigate further before setting off.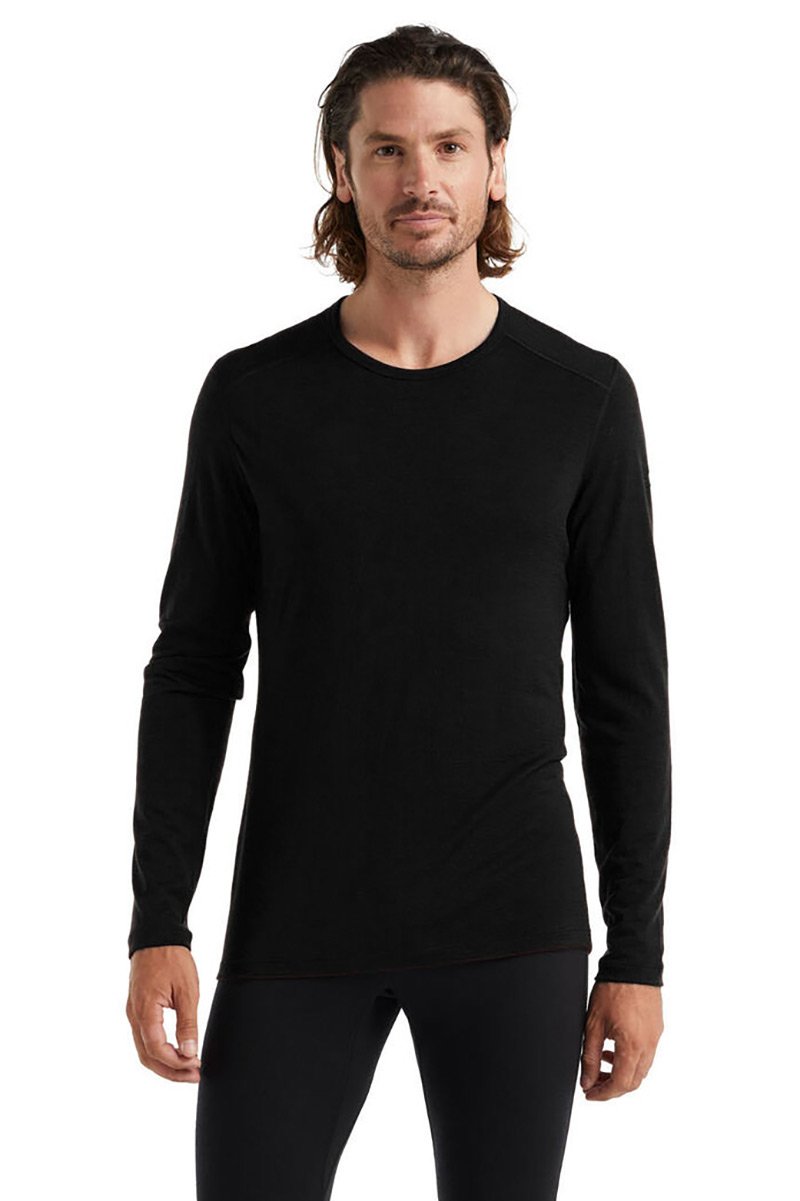 Merino base and mid layers are the best. Icebreaker makes the best Merino. Job done.
But one thing I would not leave home without is a number of sets of merino base layers. The best Merino comes from New Zealand. And the best New Zealand Merino comes from Icebreaker. Now Merino breathes amazingly well. Thicker merino stores heat very effectively. And when you're sweating, Merino can hold huge amounts of moisture without making you feel wet. Most importantly, on a trip like this, Merino does not become stinky like other base layers. The nasty microbes cannot get purchase on the fibres and so they become less fungal. Nice. We would take some super-lightweight 150 gsm base layers, tops and bottoms, and some heavier 260 gsm mid-layers.
We would want some neck scarves of some description. Perhaps a balaclava for the cold weather. And I would want to pack a pair of Rukka's Infinium gloves. Worn inside any glove they will reduce the effects of the cold. They work much better than silk liners.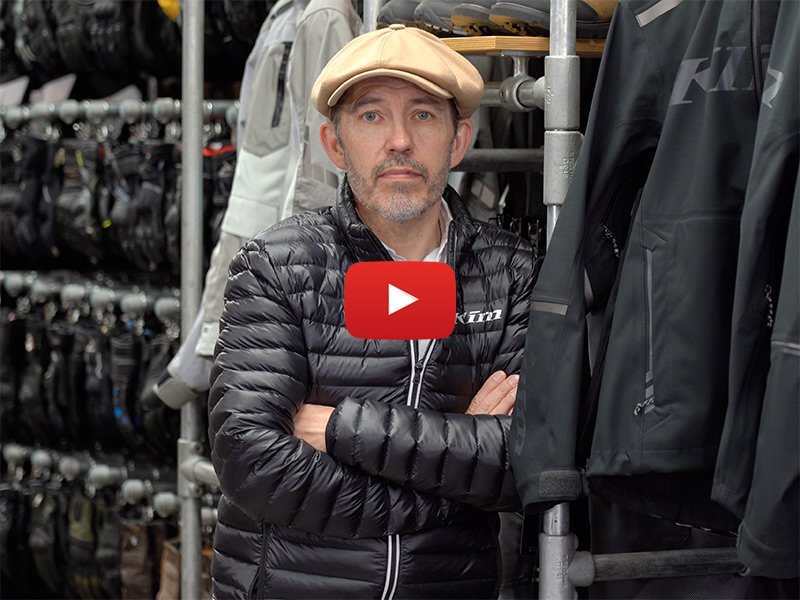 Chris has spent hours dreaming about going out on the road. Here he tells you what he'd wear and why. Job done.
Conclusions
The reality is that, much as everybody here would be delighted if I disappeared for a few years, I am probably not going to set off on a round-the-world trip.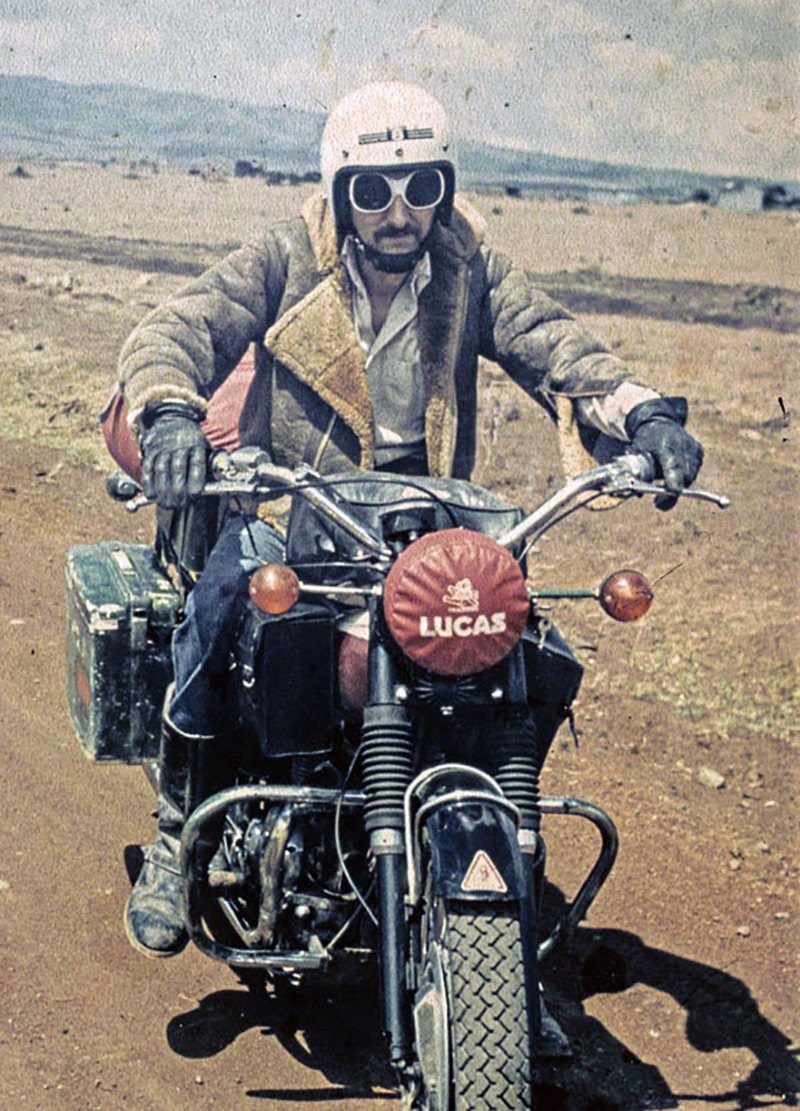 Ted Simon travelled the world in all the wrong gear. He even had to borrow Dennis Taylor's sunglasses!
And although I've been ridden all over the world, I have never done anything like the kind of ride that we're talking about here. And so you might say that I have no idea what I am on about. And that would not be unfair, although some people I know who have done trips like this have worn the most inappropriate clothing imaginable. Ted Simon, for example, rode around the world in a WW2 Irvin flying jacket. And both Ewan and Charley have equipped themselves poorly for their various undertakings. Motorcycle gear has come a long way in recent years. And the truth is that we do know gear. We know how it functions and we have a good understanding about what works in what conditions.
We like to think we sell the best gear from the best brands, and whilst I cannot say definitively that my selection is the best, I cannot, right now, think of anything from any other brand that I would have chosen over the gear that I have been talking about here.
---
Want some more? Please

click here

to return to our editorial menu.

Share this story