Rokker TRC neck tube grey
Rokker TRC neck tube grey
x
We will beat any UK retailer's discounted price by a full 10%
If any UK retailer is selling anything at a price that is lower than ours, we will beat that price by a full 10%.For terms and conditions, click here.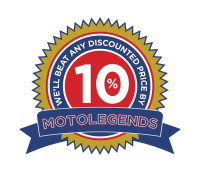 Rokker TRC neck tube grey Product Information
Product Reviews
Reviews
Chris Cooke: Pleased !
Only used it once as itll come with me to Europe later this month - nice smooth texture, no bobbles and harmless pattern so all good.
Leave us your review