Travelling around the world on a motorcycle
Published on: 20/06/2018 10:05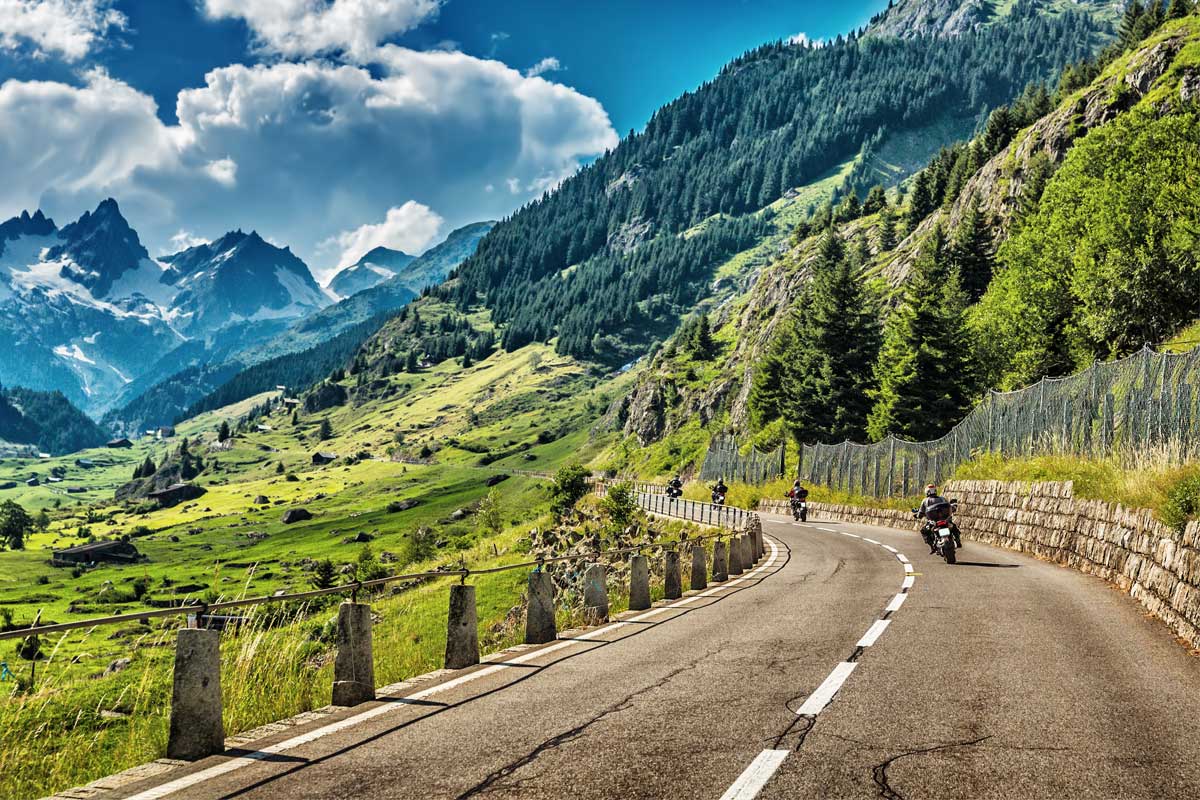 TRAVELLING AROUND THE WORLD ON A MOTORCYCLE
WHAT GEAR DO I NEED?

Earlier this year we had a letter from a chap who told us about his plans to travel around the world on his bike. He wouldn't, he explained, be aiming to break Nick Sanders' record. He planned to take his time, and to produce a photographic essay of his adventures when he got home.
What he wanted, he explained, was our advice about what riding gear he should take.
He wanted a helmet, a riding suit that would serve him well in all conditions, some stuff to wear when it got really hot, and some ideas about how to keep warm when he got cold. He would want a tough pair of proper boots that he could wear most of the time, but a pair of short boots for when he was based somewhere, and just wanted to ride into town. He'd also need two or three pairs of gloves.
We met on a couple of occasions to discuss his requirements in more detail, but this is basically what we suggested he take with him.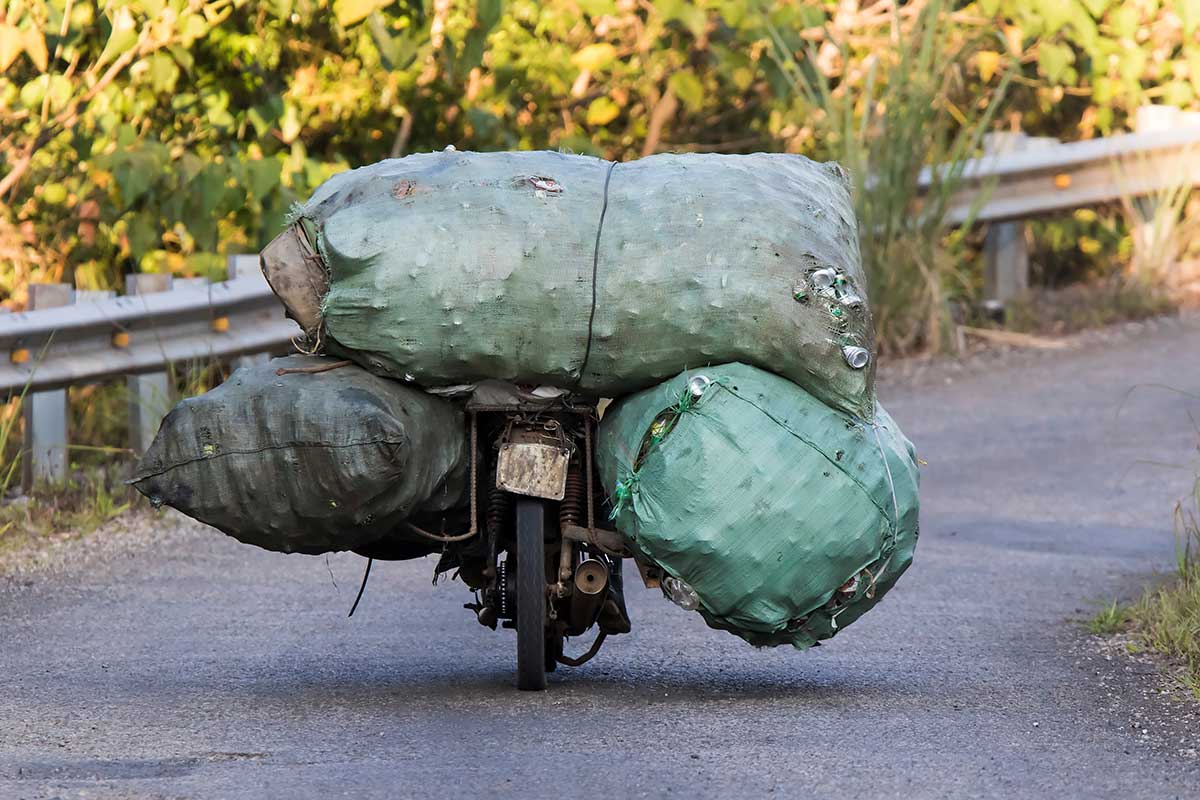 Packing up the bike for a tour can be daunting. Getting your motorcycle clothing right is even more important.
We started with the suit. He would, we reckoned, be finding himself in just about every imaginable weather condition, including extreme cold, extreme heat and monsoon-like, torrential rain.
In our view, that meant a laminated suit of some description. Rukka would be waterproof, without doubt, and a Rukka suit like the Nivala would keep him warm, but Rukka gear is not particularly well vented, so we didn't think a Rukka suit would work well for him in hot climates.
We felt the Stadler 4allPro would be his best choice. It's made from a Goretex Pro, three-layer laminate, so there's nothing that will keep you dryer. It's got armour that easily exceeds Level 2, as well as Superfabric for abrasion resistance, and it's the best vented road riding suit we've ever come across. There are perhaps better-vented, off-road suits, but most of these lack the protection you need for riding on the road. The Stadler jacket is great, although it's not necessarily the most comfortable option; the pants are even more brilliant, however. They're still Goretex laminated, and come with Level 2 armour, but they're super comfy to ride in. We really didn't think we could come up with a better combination for a trip like this.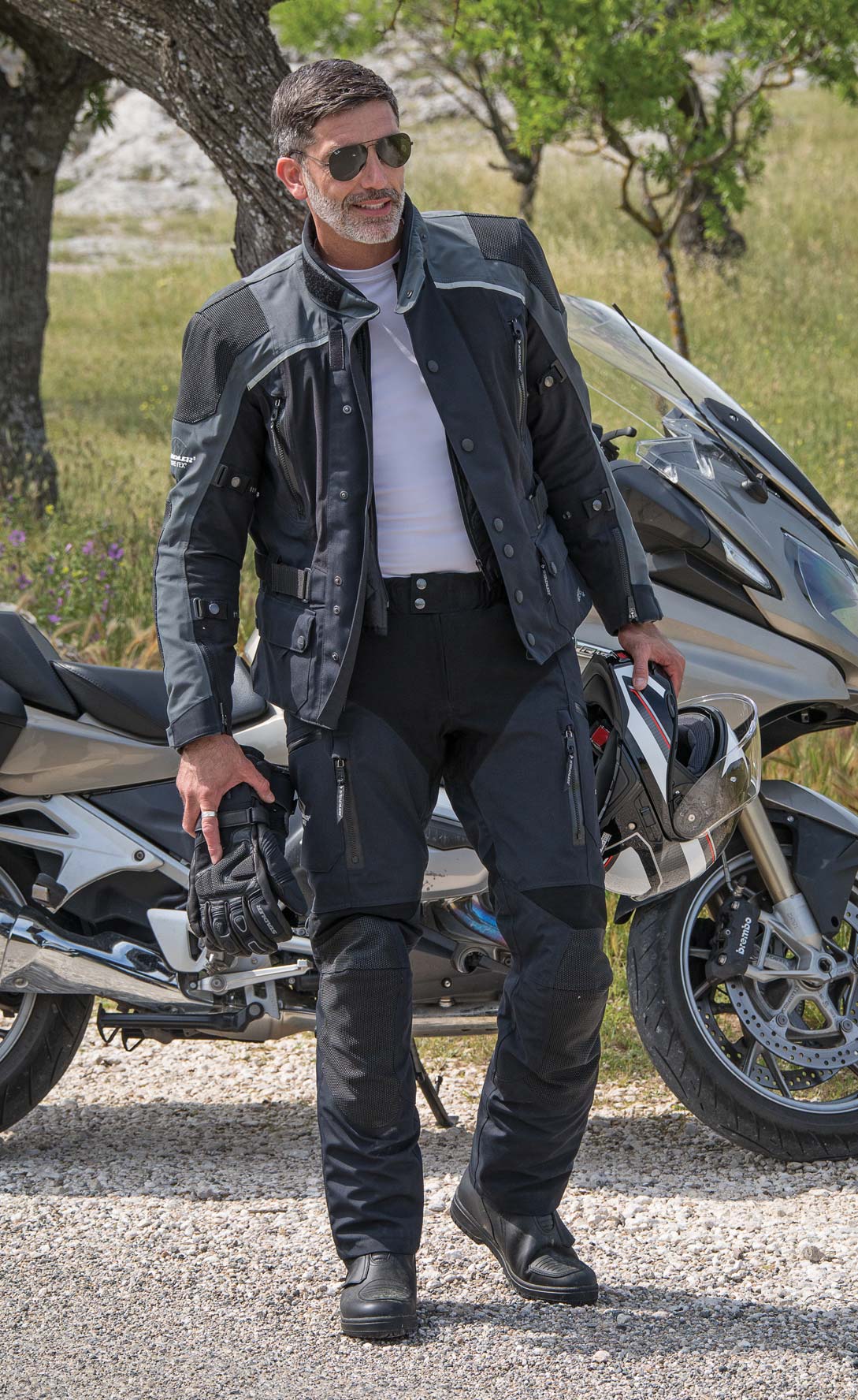 The Stadler 4All Pro combination is the perfect two-piece suit for all-weather riding.
When it came to a helmet, we felt that the best lid for the job would be a flip-lid, or something like the Shark Evo One 2. Right now, our favourite flip-lid is, of course, the Shoei Neotec 2. It's incredibly well-built, has good venting, fits like a cashmere glove, and is as quiet as it gets. When it's hot, the option to lift the visor would be useful, we felt.
The Shark is a very different kind of helmet, but with its 180° revolving chin bar, it gives the option of riding totally open-face on occasions. When the temperature is up in the thirties and forties that might be considered a major plus. In the margin, it's probably not as good a helmet as the Shoei on a number of scores, but then the Shark is unique. Basically, it's going to be down to personal preference. Both helmets would be up to the job.
The more obvious choice would be an adventure helmet. Like the Nexx X-Wed 2, for example. It's one of the best adventure lids going, but it simply lacks the versatility of either the Shoei or the Shark. But if you were set on a full-face, it would be the one we'd go for.

The Shark Evo-One 2 helmet. Click the image to shop all colourways.

The Shoei Neotec 2 helmet. Click the image to shop all colourways.

The Nexx X-Wed 2 helmet. Click the image to shop all colourways.
Boot wise, we reckoned the Sidi Adventure 2 was a shoe-in; no pun intended. It's tough and strong. It's built like a brick outhouse, and will offer the highest levels of protection in the event of a tumble. The Adventure 2s are, frankly, not particularly nice to walk around in; they're pretty stiff. But our man is aiming to not walk around the world; this is about looking after your legs and feet on the bike. The only boots that would be more robust are proper motocross boots, but they would be horribly unpleasant to ride in on such a long journey. No, the Sidis are the best for this trip.
But our would-be, intrepid adventurer wanted a second pair of shorter boots for occasions where the Sidis would simply be too much. We didn't recommend trainer-style biking boots. The requirement was for a boot that would give many years of service in, at times, arduous environments. To us, it came down to a choice between the Magellan and Mulloys and Rokker's Urban Racers. They're both tough. Personal taste and fit notwithstanding, we would probably plump for the Magellans. They're the only Level 2 accredited short boots on the market, and when you ride in them you do feel properly protected. To this end, we would personally go for the higher ankle model. Unlike the Rokkers, they have a waterproof mebrane, so they would be better in cold and wet conditions. The Rokkers might be more comfortable when it's hot; again, because of the membrane. Still, we'd marginally go for the M&Ms.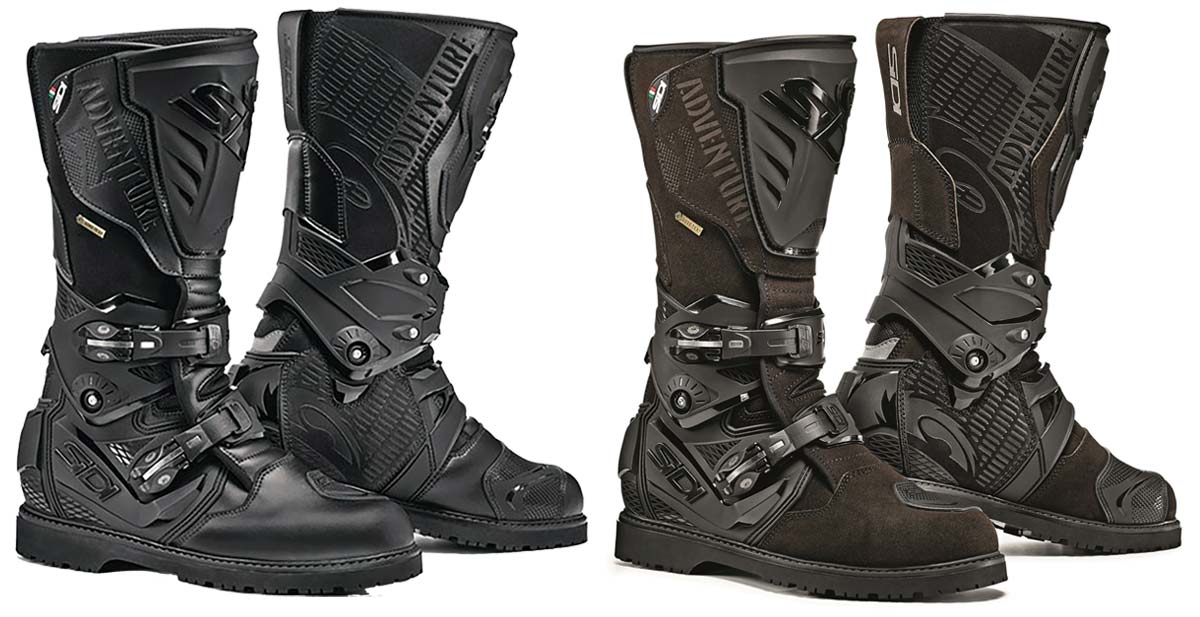 Click to shop Sidi Adventure 2 boots.
Given the huge variations in conditions and temperatures, there's going to be a need for more than one pair of gloves. As an everyday glove, we reckoned the Rukka Virium is the perfect number. They are well put together, protective, incredibly waterproof and comfortable. But they're not going to be up to the job when it gets really cold, and they're going to get clammy when it's horribly hot.
For the hotter weather, we'd go with Rukka's Forsair glove. It flows air like a mesh glove, but made from AFT Cordura, it's much tougher and more abrasion resistant than your average summer glove.
When it comes to extreme cold, there's nothing this side of a heated glove that can hold a candle to Rukka's Three Fuge glove. They might look a bit Star Trek, but they work.
We sell lots of brands of glove, but if we're putting function before form, we don't think you can do better than Rukka's offering, and the three we recommended are all the best in their category. We have no hesitation in recommending these three gloves. They're simply the best.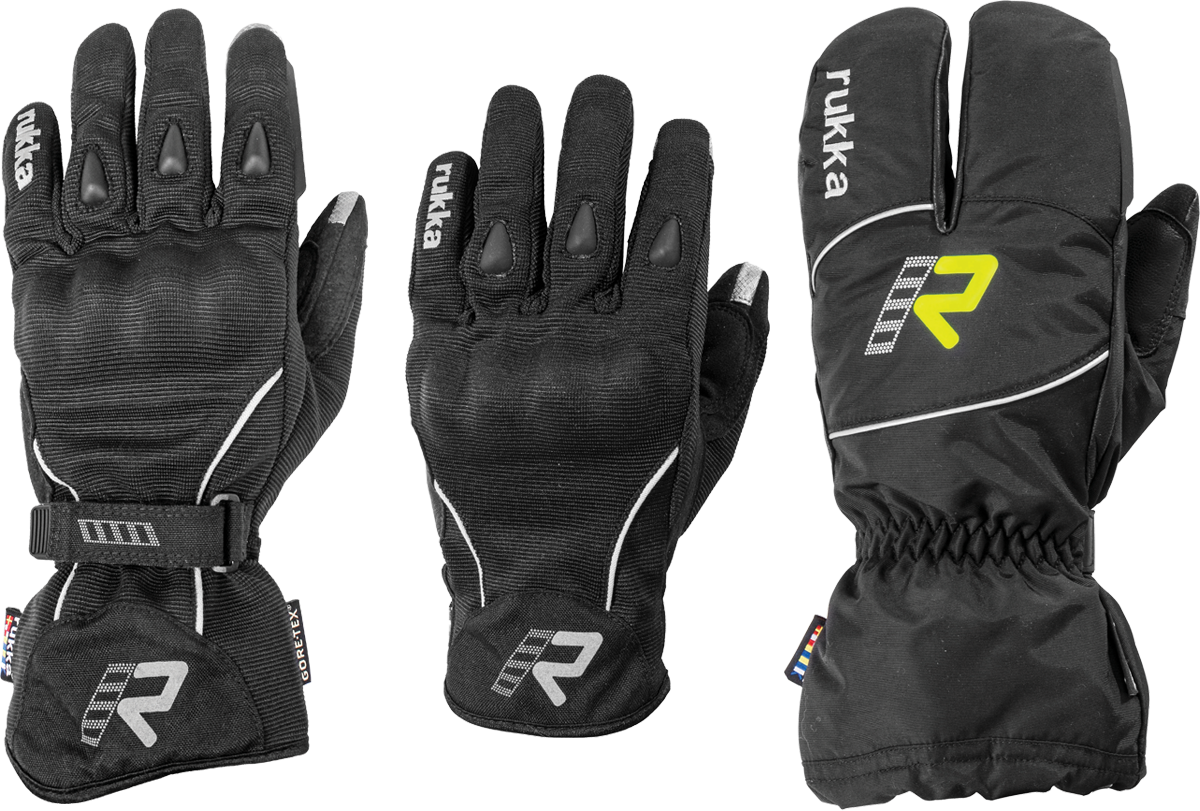 Rukka gloves are the best of the best. Click the image to shop all of our Rukka gloves.
The next requirement was for gear to wear in the warmest of conditions. For weeks on end, he might find himself riding in temperatures in the thirties. Occasionally, he will have to ride in even hotter environments. We explained that a well-vented, off road suit like Halvarssons' Qurizo suit, with its removable waterproof membrane would work, but we put it to him that it didn't seem to make sense to us to transport a second suit around the world, as the Stadler would also be well vented.
What we thought he should have for really hot riding was a pair of Rokker's Rokkertech jeans. They're insanely strong, come with hip and knee armour, and flow the air almost as well as a mesh pant. He could also wear them off the bike, and thus reduce the amount of casual clothing he needed. On top, he could wear any mesh jacket, but the problem with most mesh jackets is that they will simply tear apart in an accident. The one that wouldn't, we felt, was Rukka's Forsair jacket. It's made from an extra strong Cordura mesh produced specifically for Rukka by DuPont. If he wanted to connect the two pieces, he could easily do so by using Halvarssons' clever Waist Zip.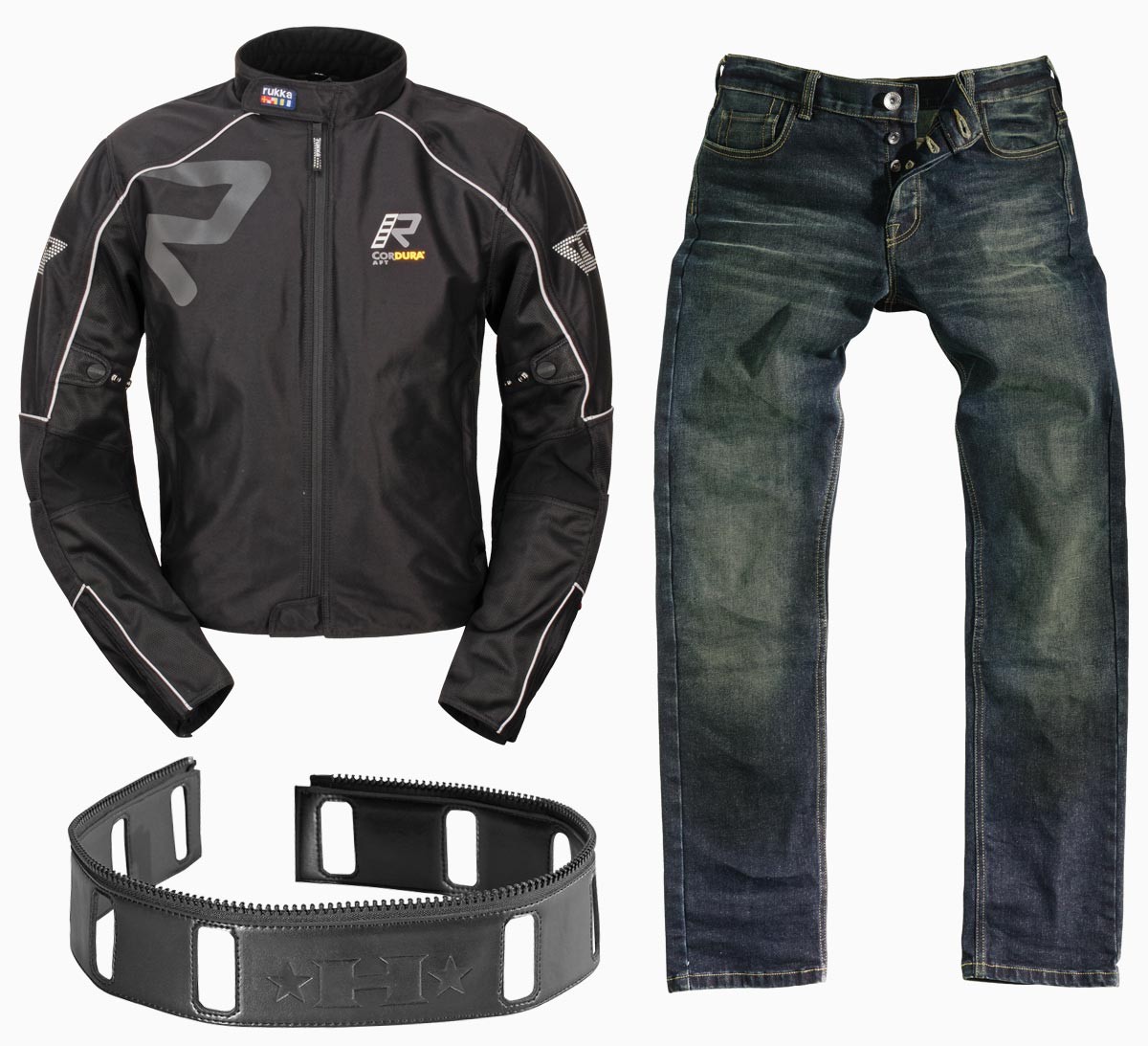 Finally, we were asked about what we would suggest when it came to base-layers, waterproofs and other essential accessories. In our view, Halvarssons make the best motorcycling layers. For hot weather, their mesh layers are unbeatable. For colder conditions, we swear by their Wind Polo top and Outlast bottoms. In sub zero temperatures, Rukka's X-Down jacket is amazing. It would be as useful off the bike as on.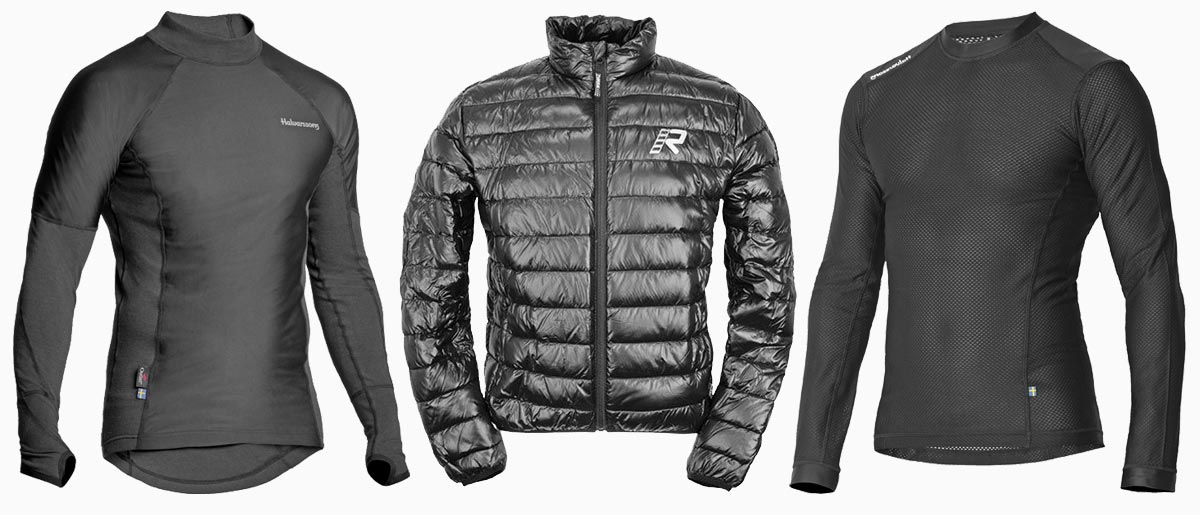 Even with a laminated suit you might occasionally want to wear a set of waterproofs over the top. And certainly, in tropical storms when you might be wearing mesh gear, a waterproof jacket and pant would be essential. For us this is easy. Scott's Ergo Pro waterproofs are the best money can buy.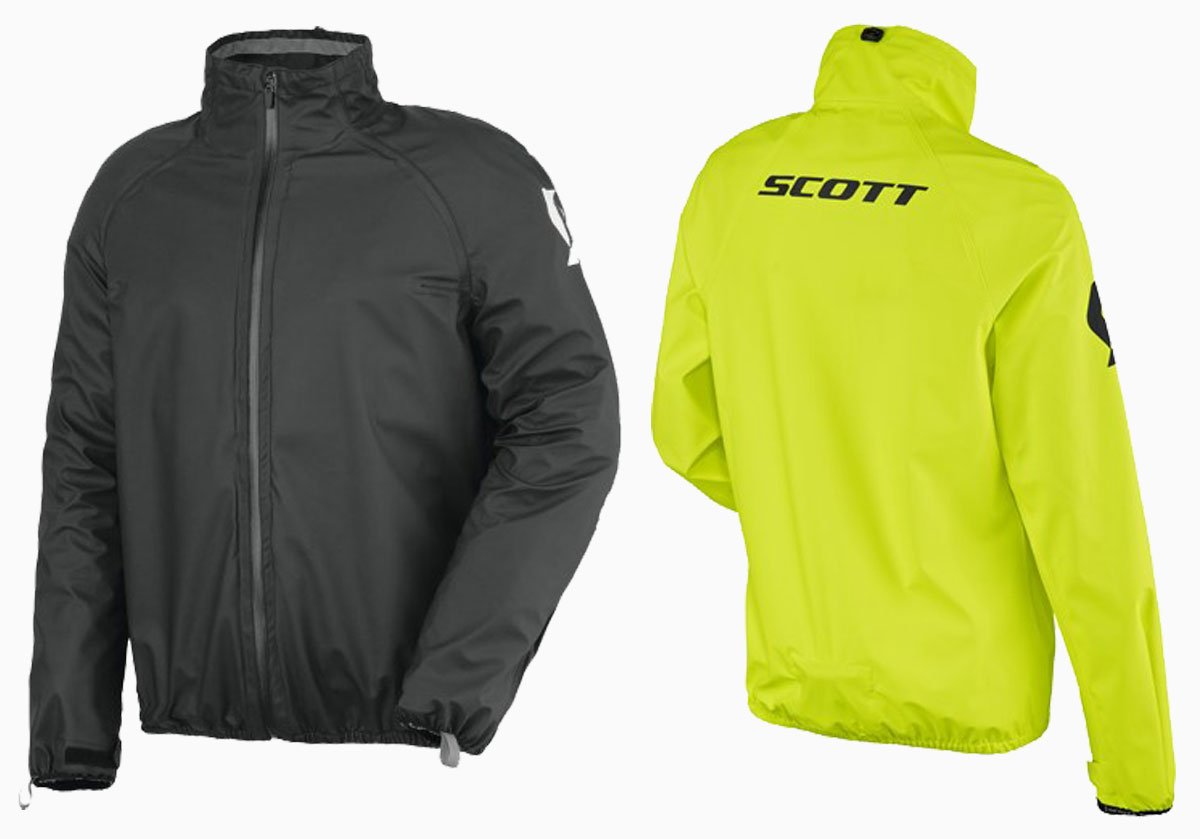 The

Scott Ergo Pro waterproof set

represents the very best in waterproof over garments. They're super stretchy, which makes them extremely comfortable.
In terms of accessories and gadgets, we had a few ideas, but with limited space, he wouldn't be able to take up all our suggestions. Our military grade tyre inflator is compact but immensely sturdy. It's used by special forces so should be up to the job. And punctures are going to be reasonably frequent, so he would need something he could rely on. There will also be times when his battery goes flat. Our XP10 emergency power pack is not the smallest on the market, but with a big twin, ( he'll be riding a BMW), You are going to need something with a bit of ooomph. The XP is man enough for the job, we reckoned. We could have gone on and on: security devices, rucksacks, satnavs, padded underpants, neck warmers and so on, but we felt happy that we had covered the main ground with recommendations for all the core essentials.

The trip isn't until next year, so we will have to see what transpires. One thing's for sure, though, he won't find better gear. He might find cheaper; of that there's no doubt, but if he wants the best he knows where to find it.
Want some more? Please

click here

to return to our editorial menu.
Share this story