Best summer motorcycle jackets 2020
Published on: 18 June 2020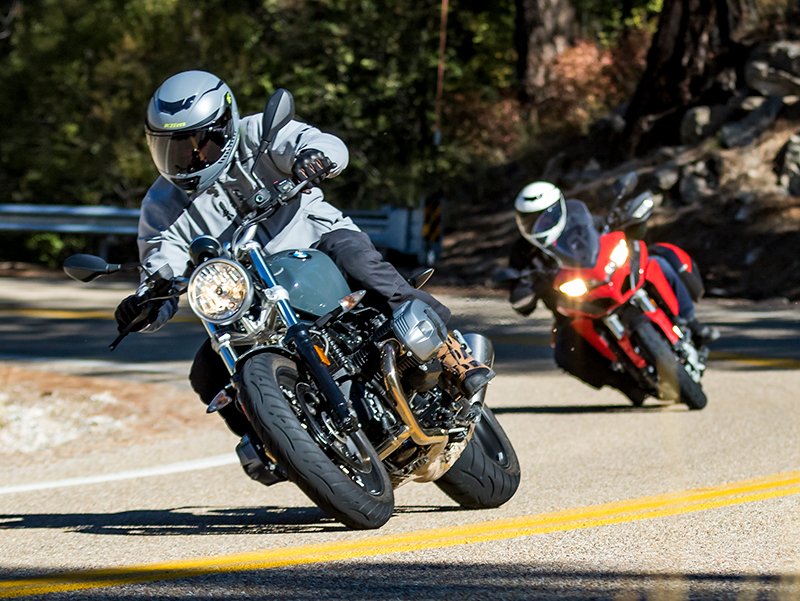 A large contributor to riding safely is being comfortable on the bike. That means not shivering from the cold, not feeling distracted by large wet patches and streams of rain running down your back, and not overheating. Here in Britain we tend to focus more on the first two conditions than we do on the last one. But there are days when the sun shines, and on those occasions it's good to have a jacket that's going to vent and flow air, and that is sufficiently breathable to allow your body to perspire effectively in order to cool itself down. There are lots of jackets that will do this; the prime consideration being, however, that such jackets should never have a waterproof membrane. Some jackets have lots of vents, some jackets have perforations, some jackets have mesh panels. Here we highlight some of the most effective, lightweight and breathable jackets on the market. Some are leather although, in truth, most are textile. But, as ever, you should not choose a summer jacket on looks alone, because the jackets we feature here exhibit a hugely diverse range of capabilities. Some do look amazing, but if you spend a lot of time riding at speed on the motorway, then you may want to be guided more by a jacket's protective qualities. We mention this because, historically, lightweight, mesh jackets have often been flimsy and, in reality, not totally fit for purpose. These days the EN 17092 CE standard guarantees a certain minimum standard as far as safety and protection are concerned, yet it still remains the case that not all motorcycle jackets are born equal. You need to do your research; maybe even watch some of the video reviews. The jacket that is perfect for one rider will be totally inappropriate for another. The trick is to make sure that you get the one that works best for you and the kind of riding you do.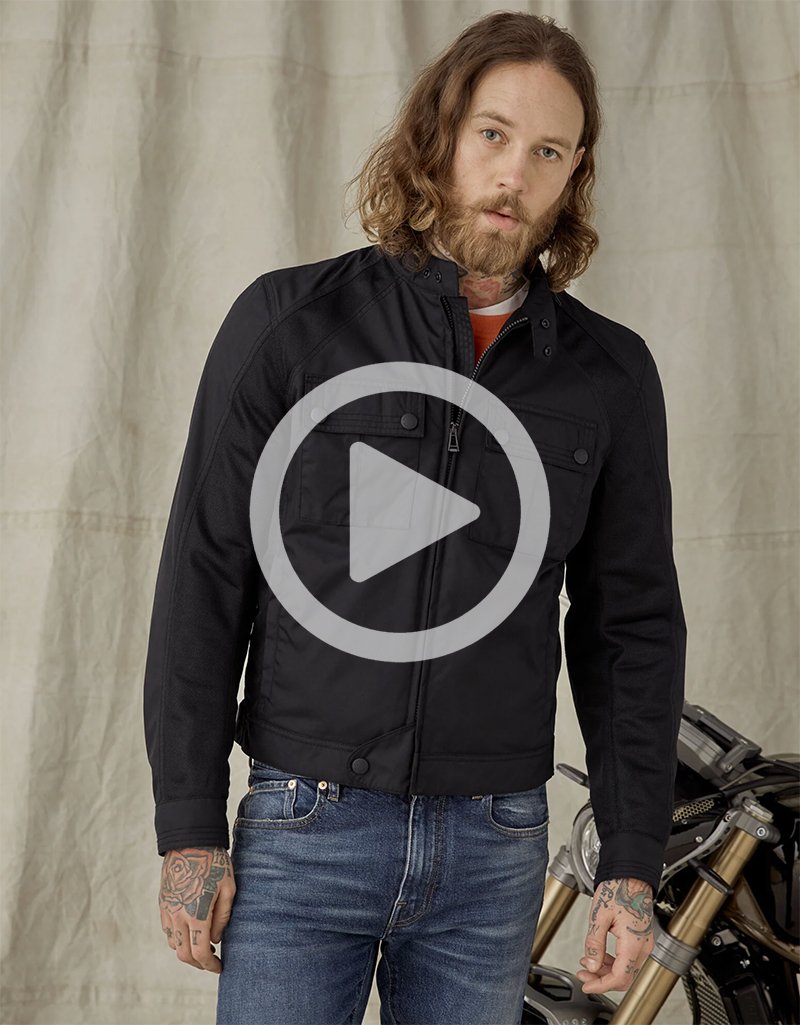 The Belstaff Temple jacket
The Belstaff Temple jacket is basically a lightweight, mesh jacket. The outer chassis is a heavy-duty, textured nylon with mesh inserts. This jacket is also, of course, mesh lined. The Temple comes equipped with CE armour in the elbows and shoulders; it also comes with a pocket for an optional back protector. On the front of the jacket are two upper pockets with flaps. You also get two lower, zip pockets. Much of the other detail is similar to that found on many Belstaff jackets.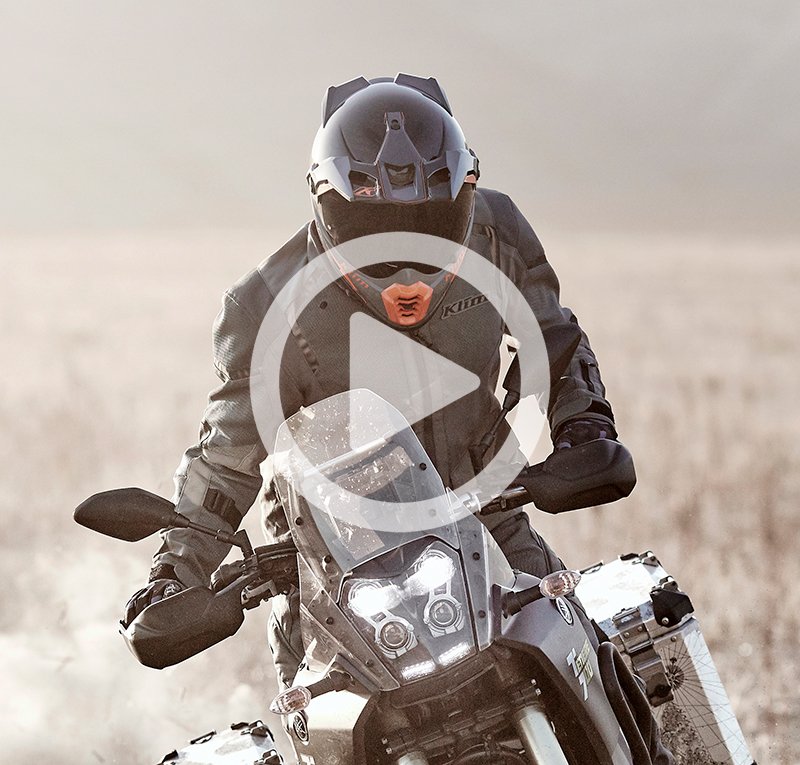 The Baja S4 jacket is a proper, off-road jacket for the rider who rides in hot weather and who generates even more heat when they're riding. The Baja is made up from large areas of Schoeller Dynatec mesh, which is super strong and flows huge volumes of air. For comfort, there are also areas of stretch Cordura whilst, for abrasion resistance, the most vulnerable zones are covered in SuperFabric. As ever with Klim, the detail beggars belief, with D3O armour throughout, extra vents, adjusters and more pockets than you'll ever need.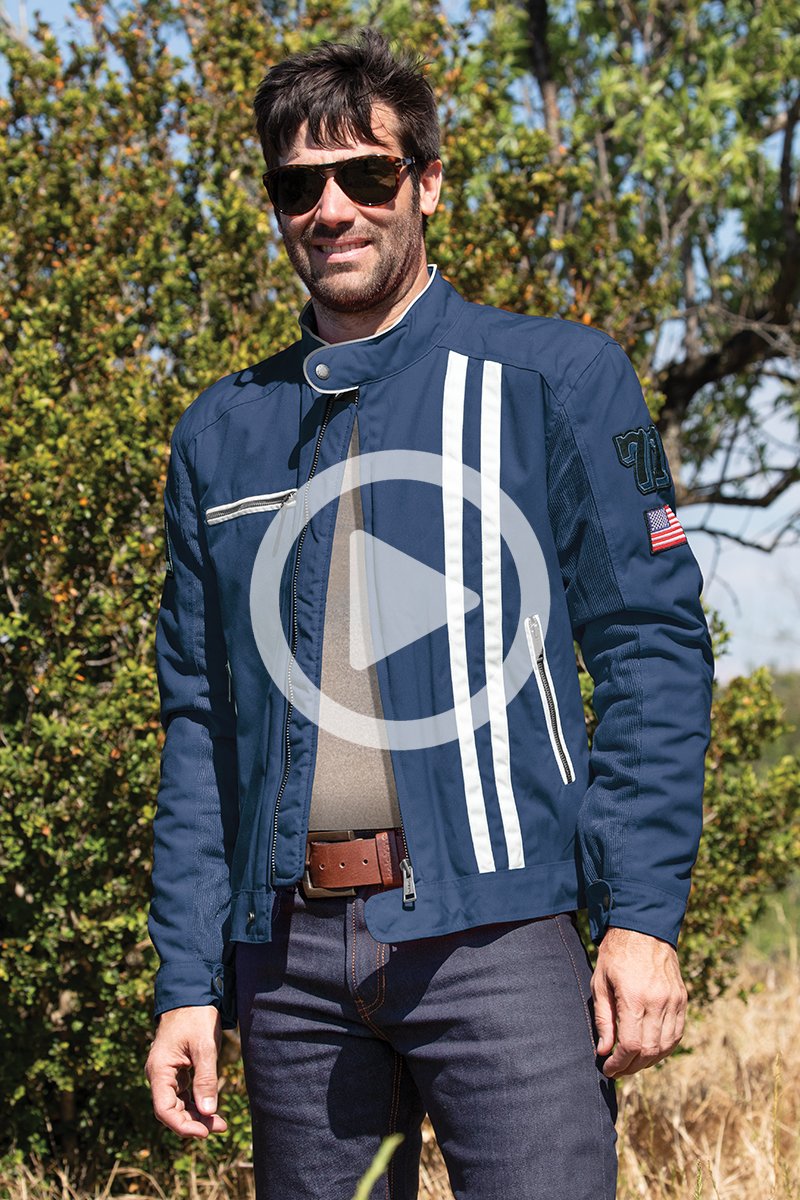 The Helstons Shelby jacket
The Helstons Shelby mesh jacket's outer is abrasion resistant but also very breathable, but even more breathable are the mesh panels up the flanks and in the sleeves. Inside the jacket, you get two zip pockets and a Napoleon pocket for your wallet. The zips, as always with Helstons, are by YKK. On the outside of the jacket there are three zip-up pockets; at the hem there are poppered adjusters for fit. All the armour is CE approved, and comes fitted in the elbows, shoulders and back. Obviously, the Shelby is not waterproof, but with the jacket comes a second waterproof jacket that can be worn over it. When not in use, this jacket can be stowed in an internal pocket.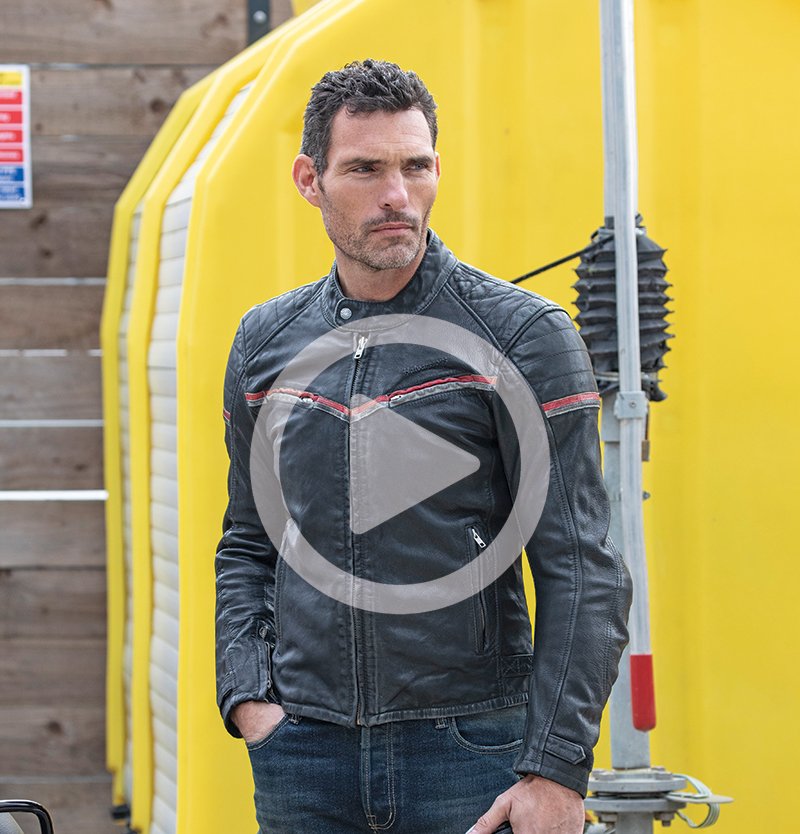 The Halvarssons Eagle jacket
The Halvarssons Eagle is made from a beautiful, lightweight, goatskin that has been washed for an authentic patina. The jacket is reinforced, in all the key areas of vulnerability, with a Hi-Art anti-abrasion lining that strengthens the leather by 200%. There's CE armour in the elbows and shoulders, and a pocket for a back protector, although it doesn't come as standard. We like the traditional padded kidney panel too. The jacket is quite short, but it has a zip that you can use if you're wearing it with one of Halvarssons' leather pants. Using Halvarssons' clever Waist Zip, you can also zip the jacket into any pair of jeans.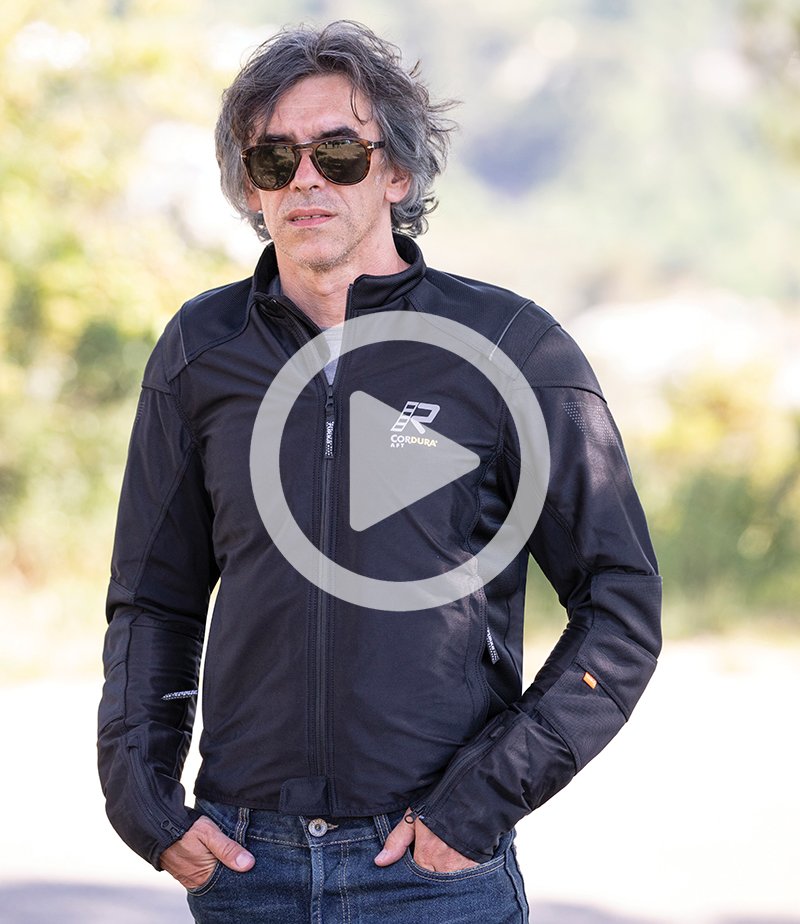 The Rukka Forsair Pro jacket
The Rukka Forsair Pro jacket replaces Rukka's previous vented jacket that was simply called the Forsair. Now the original Forsair was an amazing jacket. Made from a knitted Cordura called Cordura AFT, the material has the strength of woven Cordura, but with almost twice its breathability. This makes for a mesh jacket with the abrasion and tear resistance of a normal motorcycle jacket. But more importantly, unlike most mesh jackets, every single panel of the Forsair flows air. The only problem with the original Forsair was that it lacked structure. As a garment it was a bit limp. It worked, but it didn't wear like a protective jacket. The Forsair Pro jacket does, and that's largely down to the stretch panels that run up the flanks and down the sleeves, and in the back. There are double layers of AFT Cordura® on the shoulders and elbows for extra strength, whilst D30 XTR armour comes as standard in the elbows and shoulders. There are pockets for back and chest protectors.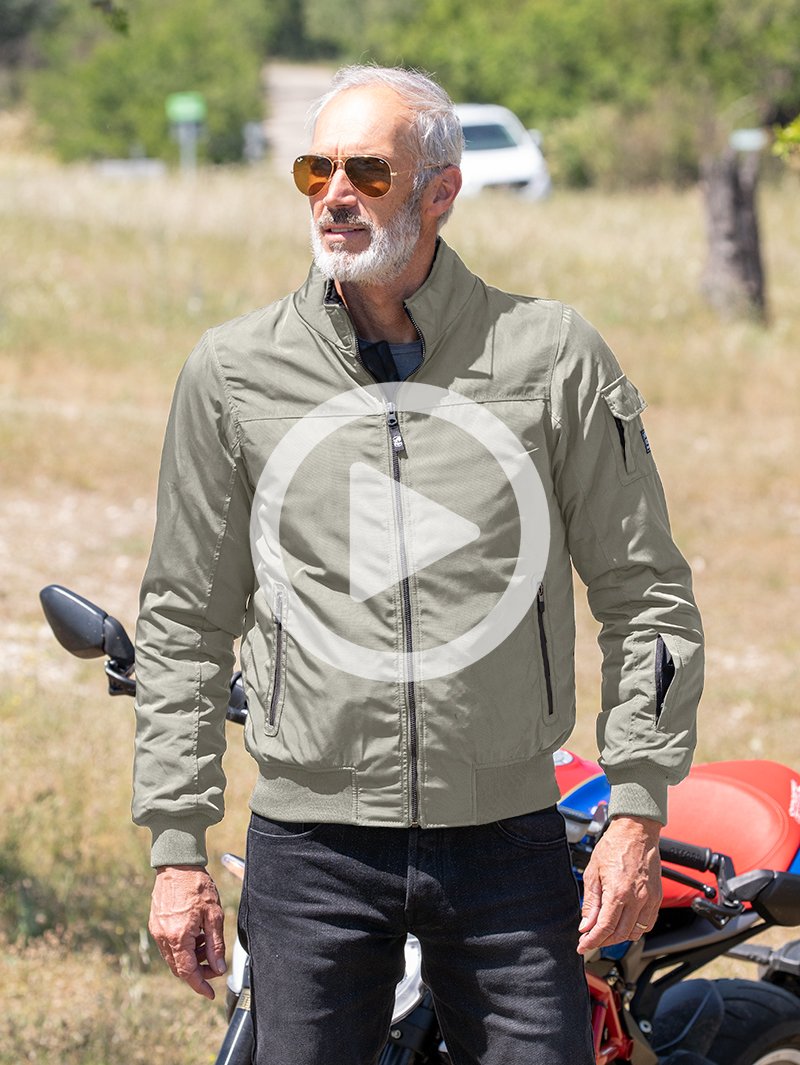 The Furygan Kenya Evo jacket falls into that category of motorcycle jackets that don't look like motorcycle jackets. It has an elasticated, blouson hem and elasticated sleeve ends, but it is still constructed very much with motorcycling in mind. It is, though, a jacket that has been designed purely for summer riding. It has a textile outer material, but there's no waterproof membrane, and no removable thermal liner. So it's going to be highly breathable. For protection, you get D30 armour in the elbows and shoulders. There's a pocket for a back protector, but it's not included.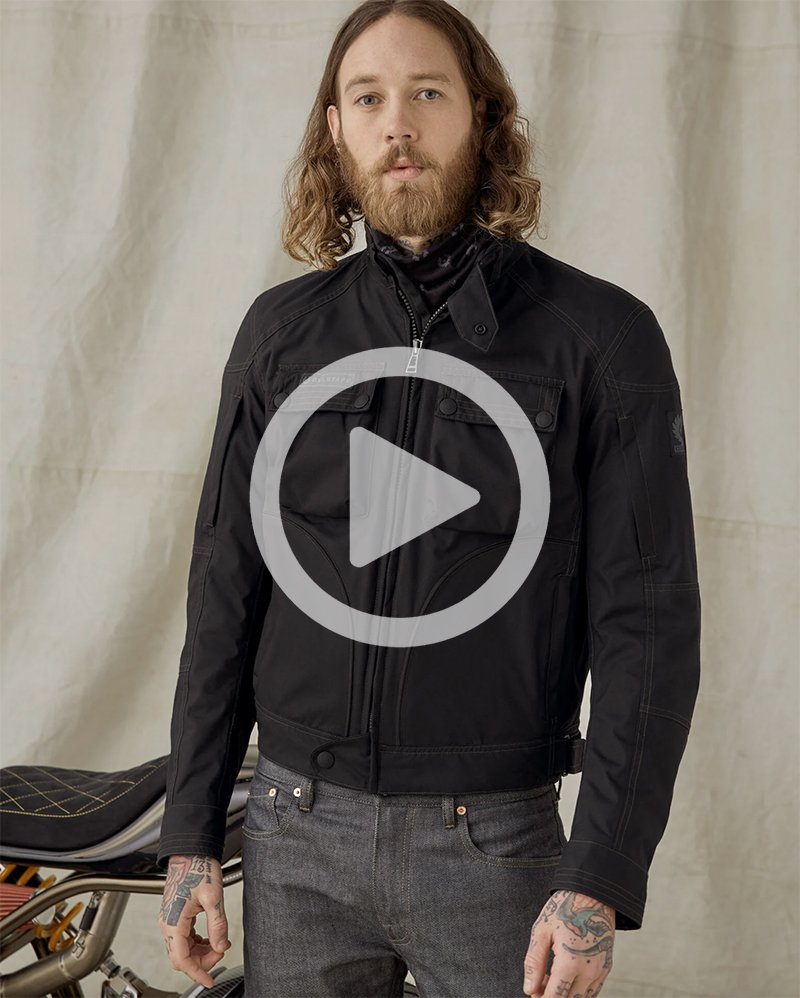 The Belstaff Greenstreet jacket
The Belstaff Greenstreet jacket is a lightweight, mesh version of Belstaff's shorter, wax cotton Roberts jacket. Historically, the problem with mesh jackets is that they had no strength. They flowed the air well enough, but few would have stood up well in an accident scenario. It's why Belstaff developed a totally new fabric called Urban Tech for its latest range of lightweight garments. As part of the new CE safety standard, all protective, motorcycle garments have to be tested for abrasion, puncture and tear resistance. The Belstaff Greenstreet jacket passes the test at the A standard which, in truth, is what one would expect of a lightweight, highly breathable garment like this.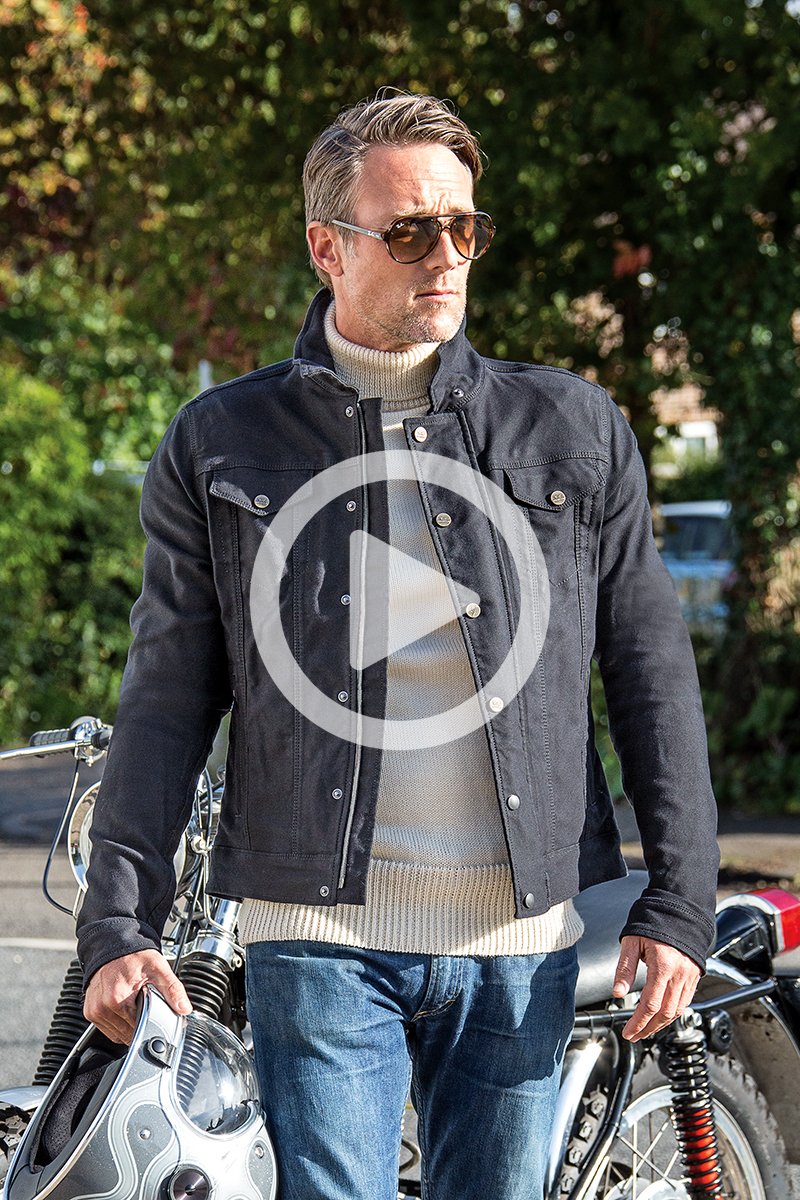 The Rokker Black Jacket is a high-tech motorcycle jacket with a classic cut. The outer material is made from 100% Schoeller-dynatec which is wind resistant, water repellent and highly abrasive resistant. Coldblack-finishing technology reflects heat and UV rays away from the body, keeping you comfortable on warmer days. The jacket also features a Nanosphere treatment to the outer fabric, which makes the jacket more abrasion resistant than it has a right to be. Included in this jacket are removable D30 protectors for the shoulders, elbows and back. The zip is also waterproof and protected by a buttoned flap.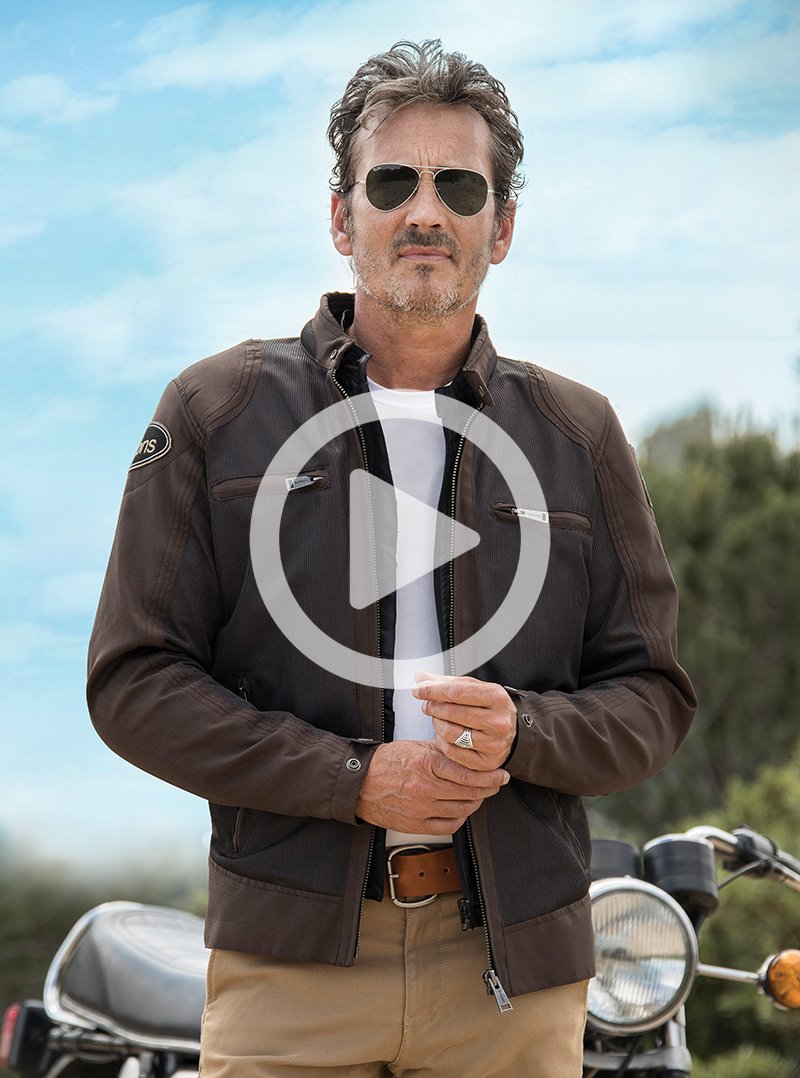 The Helstons Modelo mesh jacket
The Helstons Modelo mesh jacket is made from a highly abrasion resistant poly nylon. There are large mesh insert vents on the jacket front, down the sleeves and across the back of the jacket. This is the latest CE version of the Modelo, so it comes with an abrasion-resistant interlining for added strength. The problem, historically, is that mesh jackets have not been particularly robust. Most would not meet the latest CE regulations, but the Modelo does, although air flow is the trade off. The Modelo comes with CE approved protection in the shoulders, elbows and also, as standard, in the back. This is not your average mesh jacket. Some may flow more air, but this jacket is a properly protective. Yet it still comes in at a more than reasonable price.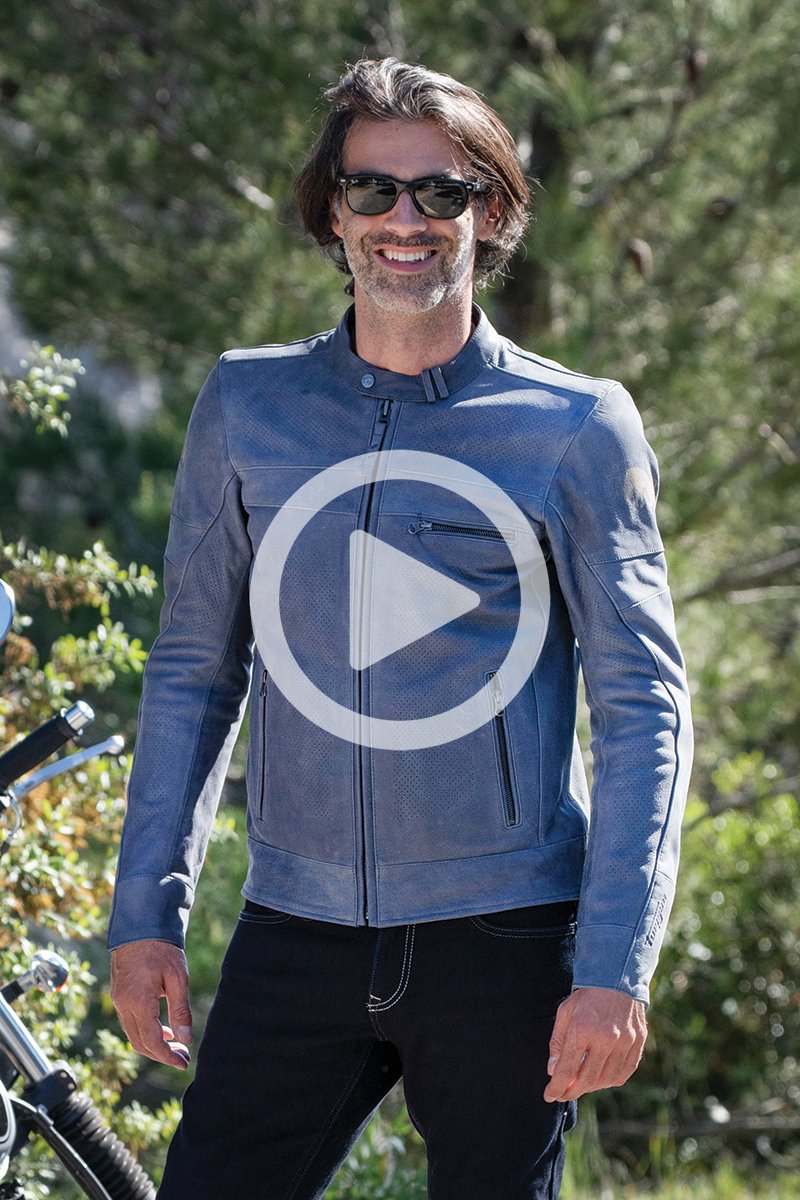 The Furygan Shepard jacket
A perforated jacket is always going to be a bit nicer to wear on a hot day. Cool air can get in; hot air can get out. The Furygan Shepard is made from a really soft, slightly-aged buffalo leather. The styling is what you would expect of a modern, blouson-style leather jacket, but what we particularly like about the Shepard is the colour of the leather. It's just a bit different. All the other stuff is pretty standard. A removable thermal lining. Three external pockets; one internal. Adjusters at the waist. Zips on the sleeves. D3O armour in the elbows and shoulders. A pocket for a back protector.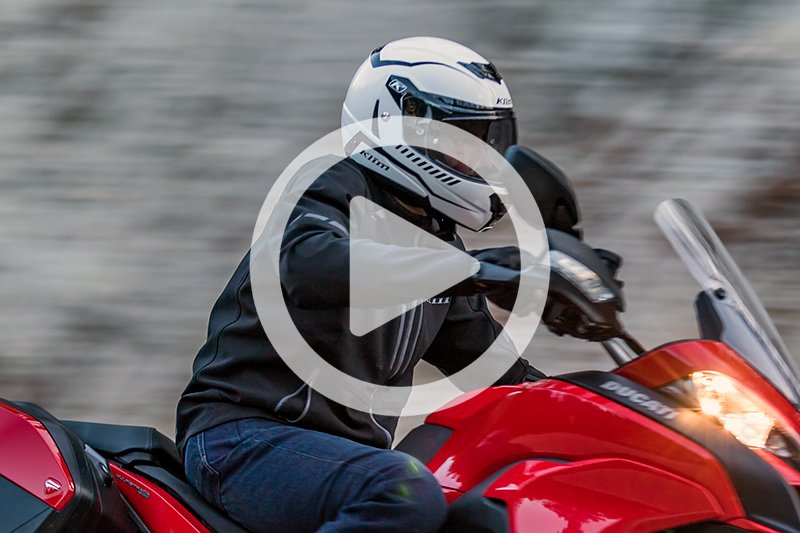 The Klim Marrakesh jacket
This might just be the ultimate, lightweight, summer jacket. In concept, it is similar to the Rukka Forsair, but it betters it in a number of areas. The outer fabric of the Marrakesh is a 1000 denier woven Cordura. In the margin, we would have to suggest that the knitted Cordura of the Forsair will flow more air. But made of stronger material, we would expect the Klim jacket to be more abrasion resistant and, with its four-way stretch, probably more comfortable to wear too. Unlike the Forsair, the Marrakesh does have a get-you-home, waterproof coating. Armour is by D3O and comes fitted in the elbows, shoulders and back. All the rest is really detail. We're talking about pockets, reflective panels, comfort linings, and so on.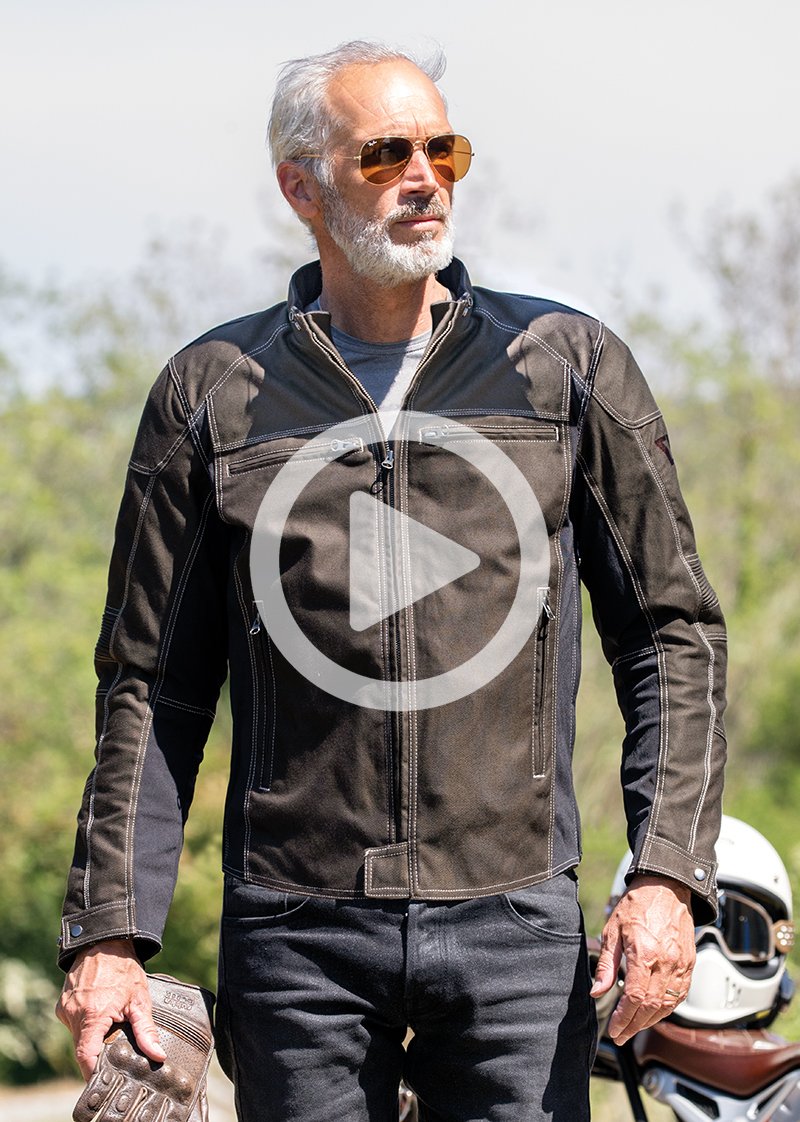 The Rukka Raymond jacket is a summer jacket that reflects a new aesthetic from our Finnish friends. It won't be as breathable as the Rukka Forsair jacket. The Rukka Raymond jacket does, though, have full-length ventilation zips running up the flanks on both sides. Of course, the Raymond has much more of a street look, so it's going to work much better than the Forsair with a pair of jeans. For more comfort and a better fit, you get stretch panels on the sides, up the sleeves and in the back. There are also accordion stretch panels above the elbows. D30 armour comes as standard in the elbows and shoulders. There's a pocket for a back protector, although it is not included. The bottom line is that this is a jacket for wearing on really hot days. It looks great, and it's going to be very protective; way more so than your average mesh jacket.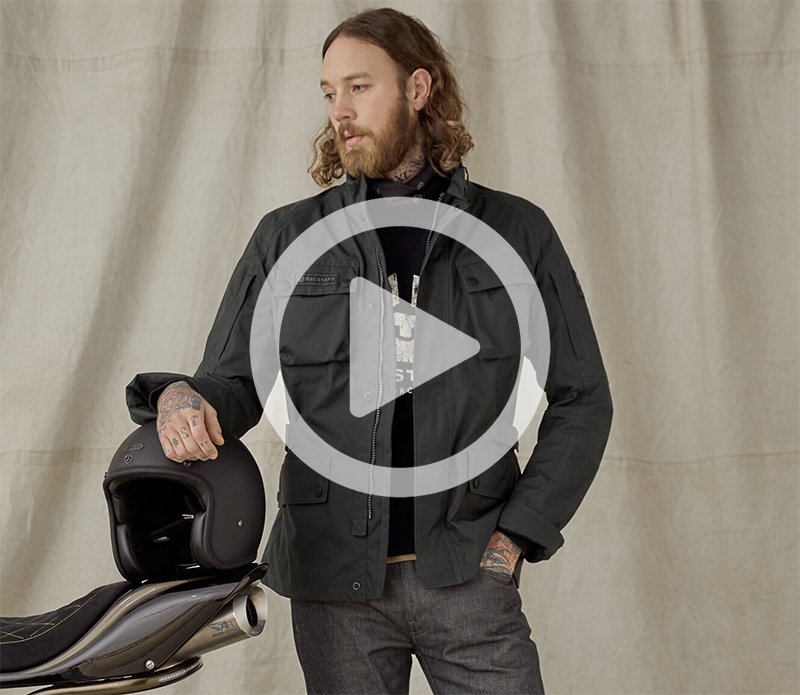 The Belstaff Macklin jacket
The Belstaff Macklin is, in essence, a lightweight, mesh version of Belstaff's famed Trialmaster jacket. It is a longer, four-pocket jacket with a centre waist adjuster, although it's not a full-on belt. It's made from a material called Urban Tech. This is a material created by Belstaff to enable the jacket to be CE approved. The problem with mesh jackets of old is that they would not have stood up well in any kind of accident scenario. The Macklin is only A rated, but that is all you would expect of a lightweight piece like this, but the rating does mean that it has been tested for abrasion, tear and puncture resistance. The jacket features many of the detail touches we have come to expect from Belstaff. Obviously, it comes fitted with CE armour in the elbows and shoulders. There's a pocket for a back protector. The jacket has a PU coating and sealed seams, but this still only makes the Macklin water resistant rather than fully waterproof.

Want some more? Please

click here

to return to our editorial menu.
Share this page